1:15 pm
3.1 Phillip Lim just released 'Trickers' by Jacob Sutton featuring Phillip's spring/summer 2013 menswear collection.
9:38 pm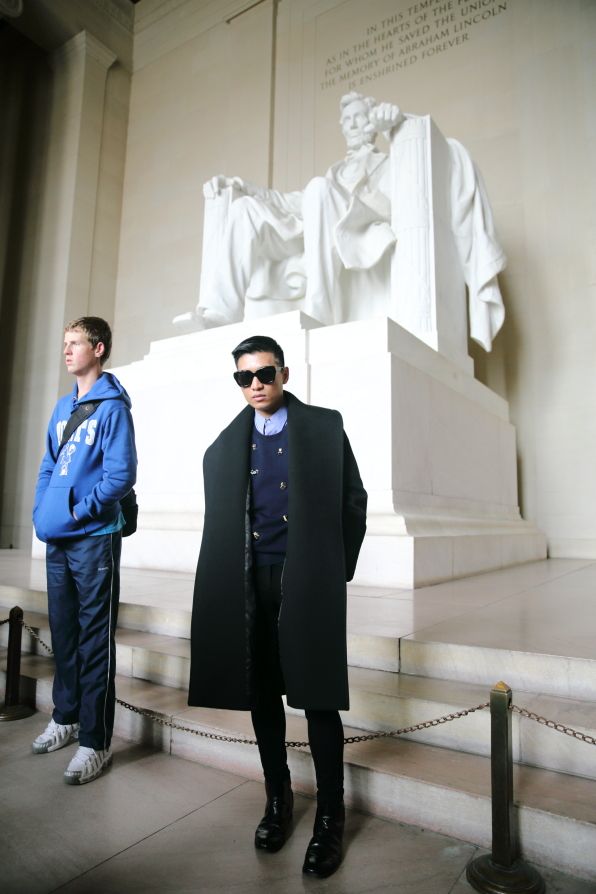 1. "Not being photobombed by a sports clothes-wearing person should be a basic human right."
2. "I don't like it when people get in the way of my frame. Tourists get their photos taken and upload them on their facebook to brag to their friends they went to a certain place. I, on the other hand, well, this is real work. If this wasn't real work, I'm just gonna put my velour tracksuit and my sports shoes and call it a day."
3. "I was trying things on at home to wear to the airport the night before I fly. While looking at the mirror with an outfit option, I suddenly remembered that I was being flown economy so I took off the white fox fur off my neck and packed it in my suitcase instead. Wait let me tweet that…"
4. "It just occurred to me that if you're being flown coach, you need to tone your outfit down, otherwise, your outfit won't make sense. It's like 'oh hay gurl you lewkin so divine but oh you're like on the last row at the back near all the toilets'"
5. "I'm gonna have one suitcase for winter clothes and one suitcase for summer clothes. It's an 8 day trip. Europe and Asia. Three days in Europe, four days in Asia. Wait, that's three plus four, sorry, five days in Asia."
6. "Someone from instagram told me about plebestrians. You know, pedestrians and plebs combined."
7. "Oh oh oh oh oh I found something online, it's like an Airbnb but it's for dogs. It's called DogVacay.com. You can pay someone like $30 a night to take care of your dog!"
8. "I have a question…. so you know how on planet Earth there's land and there's water, right? Is there land underneath all the water, like underneath all the oceans and seas? I mean, I know there's the sea floor but are there parts of the earth where there isn't?"
9. "What is the point of buying flowers for your home when they all die after a day or two anyway? Why would you buy death?"
10. "I want to get a dog but according to the airline I spoke to, they have a summer embargo on May 15 to September 15 and a winter embargo on November 15 until March 15. So basically I can only fly the dog like once a year."
11. "I don't have shoes that match my new Elie Saab oatmeal gray coat."
12. "Next year I want to wear real jooooowwwrrrrry not cubic zirconia. I like how jewelry is pronounced more than how it's spelled, like, jooooowwwrrrrry. Do you want some joooowwwwrrrry? Yes, please, I want lots of joooowwwwrrryyy."
13. "I think it's less degrading to shop at Century 21 as long as you spend a lot of money. I like Century 21. They have lots of cute stuff!"
14. "I just made my first return at a store ever. When I got home, the color looked soo different on me than when I tried it at the store."
15. "When you go to a designer store and see staff wearing things that are being sold on the racks, you shouldn't buy those things unless you want to look like staff. I'm only saying this because I bought something from a store a couple of weeks ago and when I went back again to browse for new things, lo and behold one of the guys who work there wore the same top as me. I'm so glad I was the only living entity in the store… can you imagine the face, my face, if another customer came up and asked for my help? I'd die! I don't have retail experience, ever!"
16. *in baby voice* "Will you please take a photo of me doing my laundry for my instagram? I need to make my instagram look like I'm grounded, approachable and I'm doing "real people" work. Thank you! All these bitches on instragam are all smiley and happy and they all go to fabulous places but you never see anyone cooking or taking a poo or sweating."
17. "I hate people!"
2:32 pm
With the exception of that freak snow dump incident in November, I'm having a pretty mild winter. I found this cute argyle sweater by Pringle of Scotland (in collaboration with Central Saint Martin students) the other day. Thought it matched the burger stand a couple of blocks from my apartment.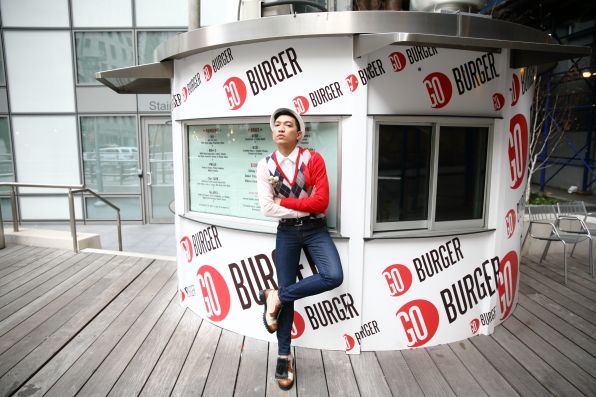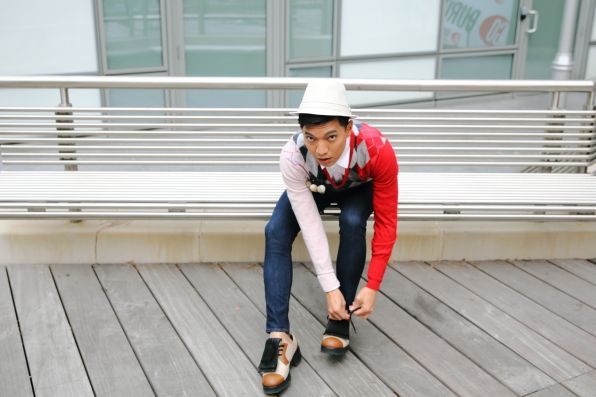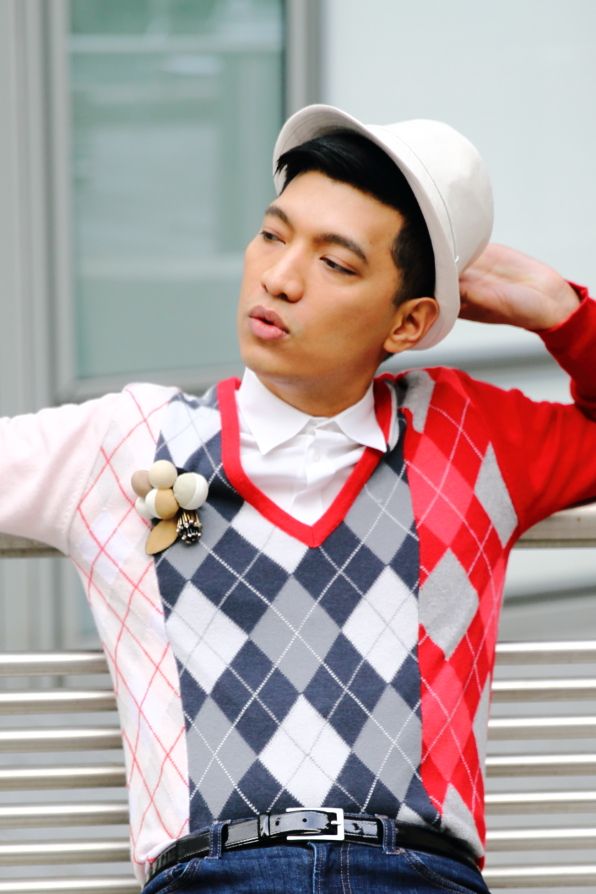 Hat by Stetson, sweater by Pringle of Scotland, brooch by Sonia Rykiel, shoes by Marni
9:42 am
I thought it would be refreshing to kick off the New Year by doing something I've never done before in the city — going on a lunch cruise around with my bf and a good friend. The two and a half hour boat ride aboard Spirit of New York went around parts of lower Manhattan, Liberty Island and Governor's Island. Contrary to some of the reviews on Yelp, the food wasn't that bad at all (I actually liked the chicken and the pork). The buffet was small, yes, and they only offered two items for desert, but it's ok. The staff were ultra friendly and helpful — they even put on a song and dance number for us! There were some cringe-worthy moments, of course, like when people started to do the 'Cha Cha Slide' and of course, the choice of cheeky and camp music, but, in the spirit of the festive season, it was all fun and good. I liked the overall experience and I don't mind doing it again.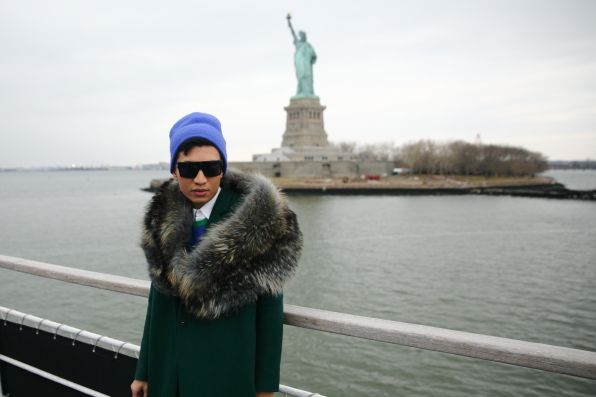 Hat by Acne, sunglasses by Celine, fur shawl by Adrienne Landau, shirt by H&M, sweater by Pringle of Scotland, coat by COS, bag by Givenchy, jeans by Sandro, shoes by Church's (click HERE)
Click click click!
CONTINUE READING
11:49 am
Browsed Net-a-Porter this morning with my coffee and couldn't stop myself from falling in love with this cute Proenza Schouler sweater. Would totally look oh so perfect with a white button down shirt underneath and black leather shorts as a bottom. Effortless cool.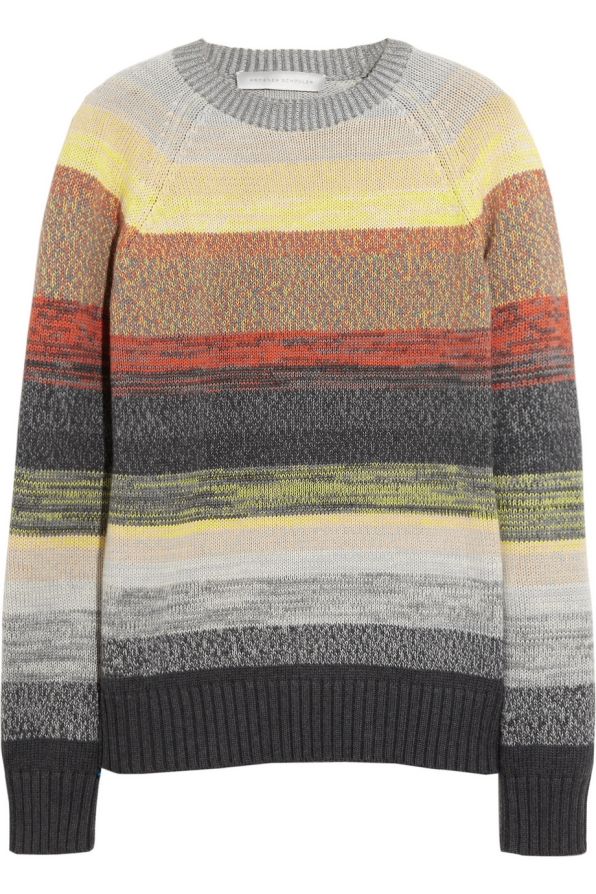 Click HERE for more information.
1:11 am
Happy new year everyone! Merry 2013 from New York City! I'd like to wish y'all lots of feathers, kisses and Clicquot for 2013! I love you guys. Wherever you are in the world, please stay safe and stay warm.
Always remember — girls with class don't drink from a glass… (JK)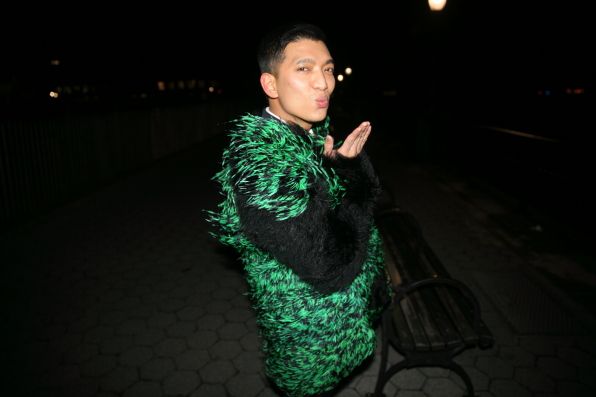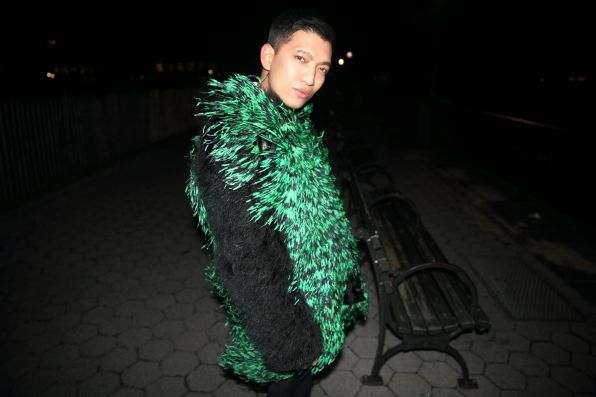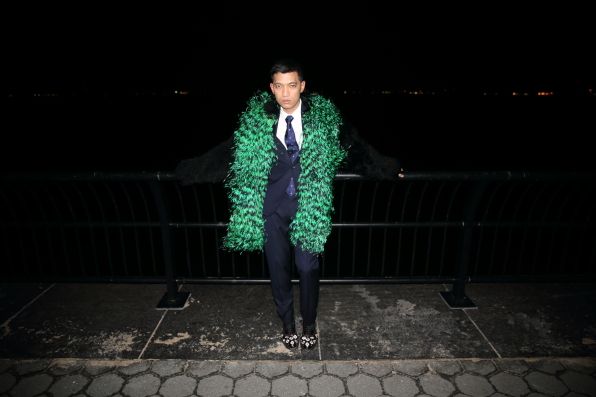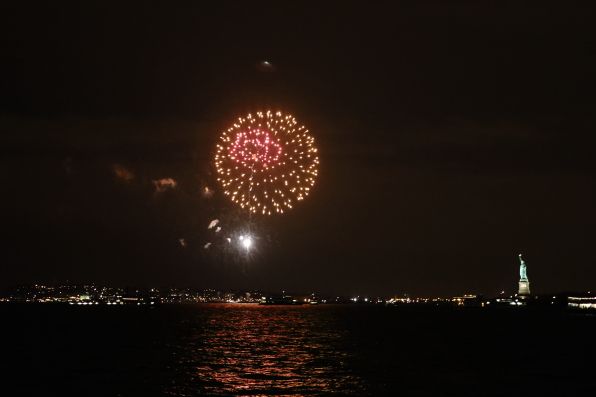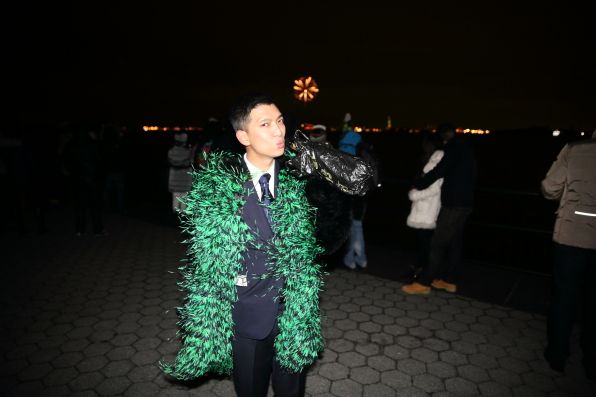 Feather coat by Adrienne Landau, custom suit by Giorgio Armani, neck tie by Brooks Brothers, shoes by Prada
3:45 pm
Every blogger and their lap dog are doing '2012 in Pictures' posts as a feeble attempt in humbleblogging humblebragging. Between you and me, I don't even know where my 2012 went! I'm not gonna sit here for hours just to regurgitate memories from this year. It's all about moving forward and charging ahead! With that being said, 2012 has been a banner year and I'd like to thank you all for the support — my beloved partner, my supportive family, my extremely loyal friends, my loving agent, my generous advertisers and sponsors and of course, my dearest readers. But most importantly, I'd like to thank myself for being awesome. Happy 2013!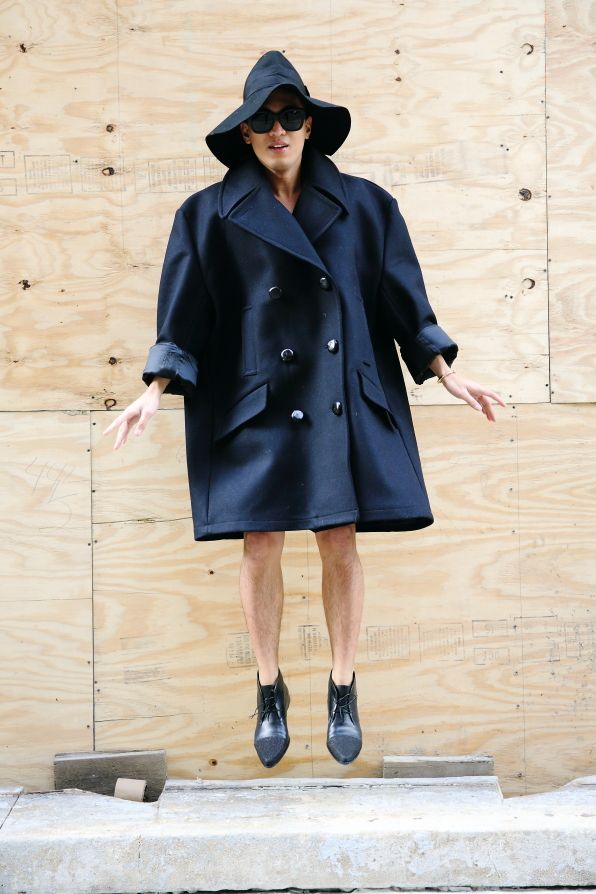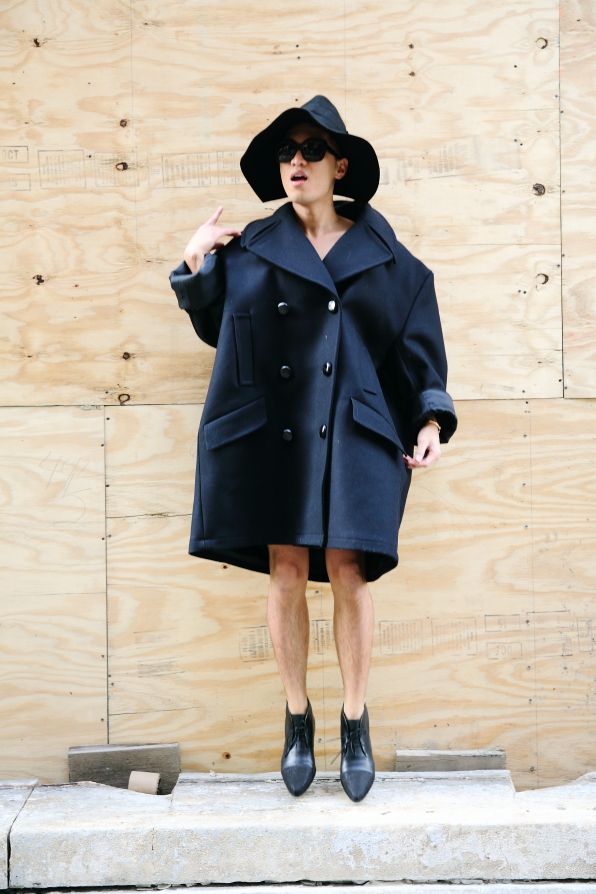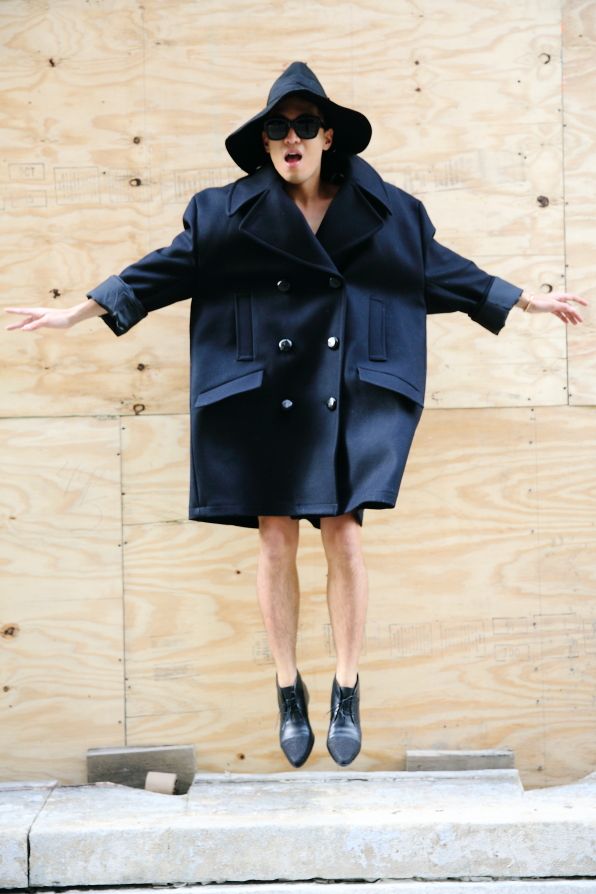 Sunglasses by Celine, hat by Costume National, coat by Margiela x H&M (click HERE), booties by Alexander Wang (click HERE)
12:30 am
Talk about cruising attitude to the extreme… all aboard the super chic yacht named 'Fifty Eight'! This black onyx and gold beauty went around the legendary Bosphorus strait in Istanbul. To those of you who don't know, the Bosphorus separates Europe from Asia. Thought I'd share some lovely memories from Turkey…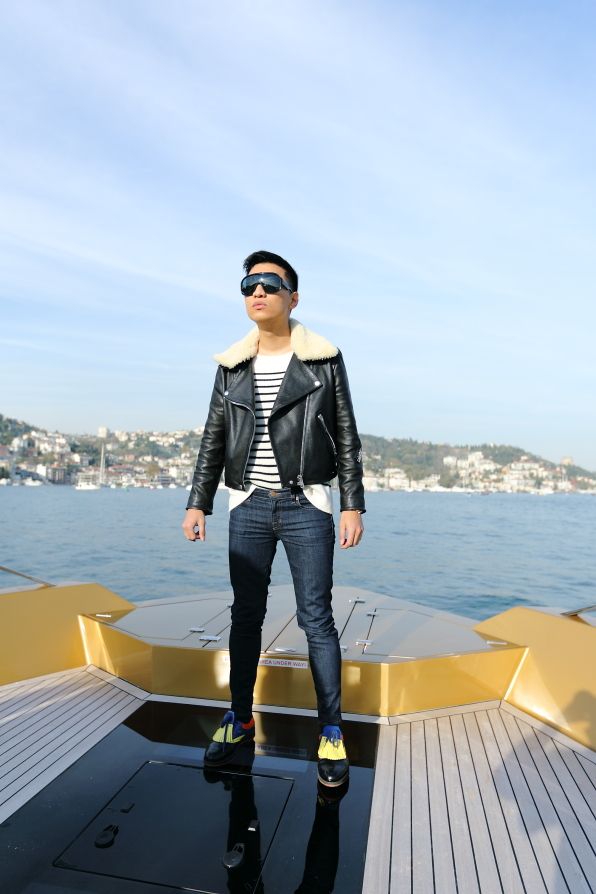 Sunglasses by Michael Kors, jacket by Acne, sweater by Calypso St. Barth, jeans by Sandro, shoes by Prada
Click click click for more!
CONTINUE READING
3:45 pm
Have you checked out this season's SSENSE sale? There's a lot of major designer goodies with major markdowns. Remember kids, it's gonna be freezing for another three months and it's never too late to stock up on cold-weather goods.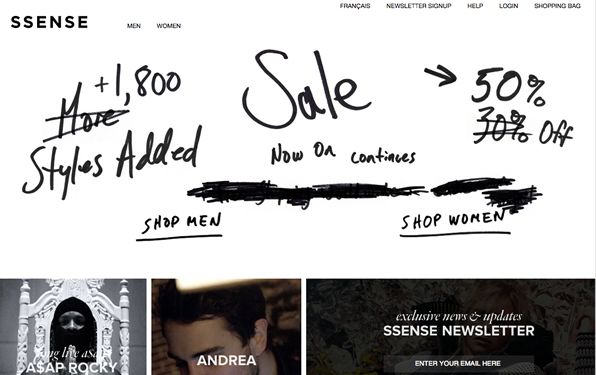 Click HERE to browse the sale.
11:17 am
The best way to tell whether my boo feels safe or not is by looking at the pocket where he keeps his cellphone. If he feels safe, he'd put his cellphone on the back pocket of his jeans. If he has doubts, he'll put it in his front pocket. While walking to the White House, I told him, well, Washington D.C. is probably the safest place in America right now, with what, big brother watching from every imaginable angle possible, even from the sky! He then rebutted, well, a small town in Alaska is probably the safest. To which I replied, "I can see Russia from my house!"
No visit to the nation's capital would be complete without stopping by the venerable White House. Can I just say that it looks much, much smaller in real life than how it looks on television? Proof that television and cameras add 10 extra pounds…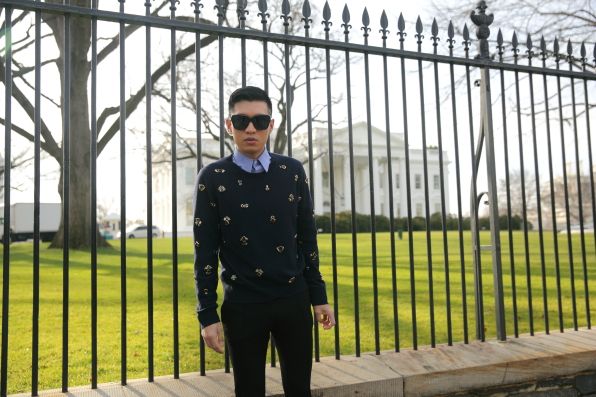 Sunglasses by Celine, shirt by Theory, sweater by 3.1 Phillip Lim, coat by Max Mara, trousers by COS, shoes by Balenciaga
Click click click!