4:05 pm
Here's the full-length video of the Chanel haute couture fall winter fashion show recently presented in Paris.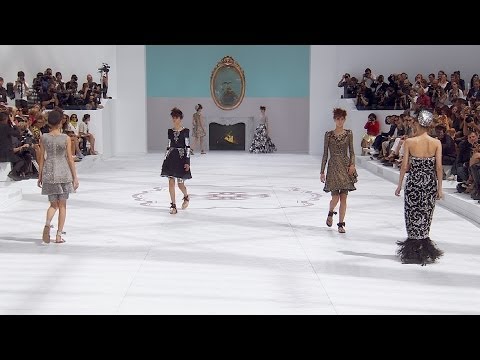 11:36 am
Oh Ibiza. What have you done to me? After visiting Ibiza last year, I made a personal promise to come back again this year, so, here I am. I've been here on this lovely Spanish island for roughly about two weeks now. Mr Sweden and I stayed at a charming little hotel high up in the old town for a few days before sharing a villa with close friends for a week and now that they've all left, I extended my stay at the ultimate party hotel, Ushuaia. It's the same place where I stayed at last year.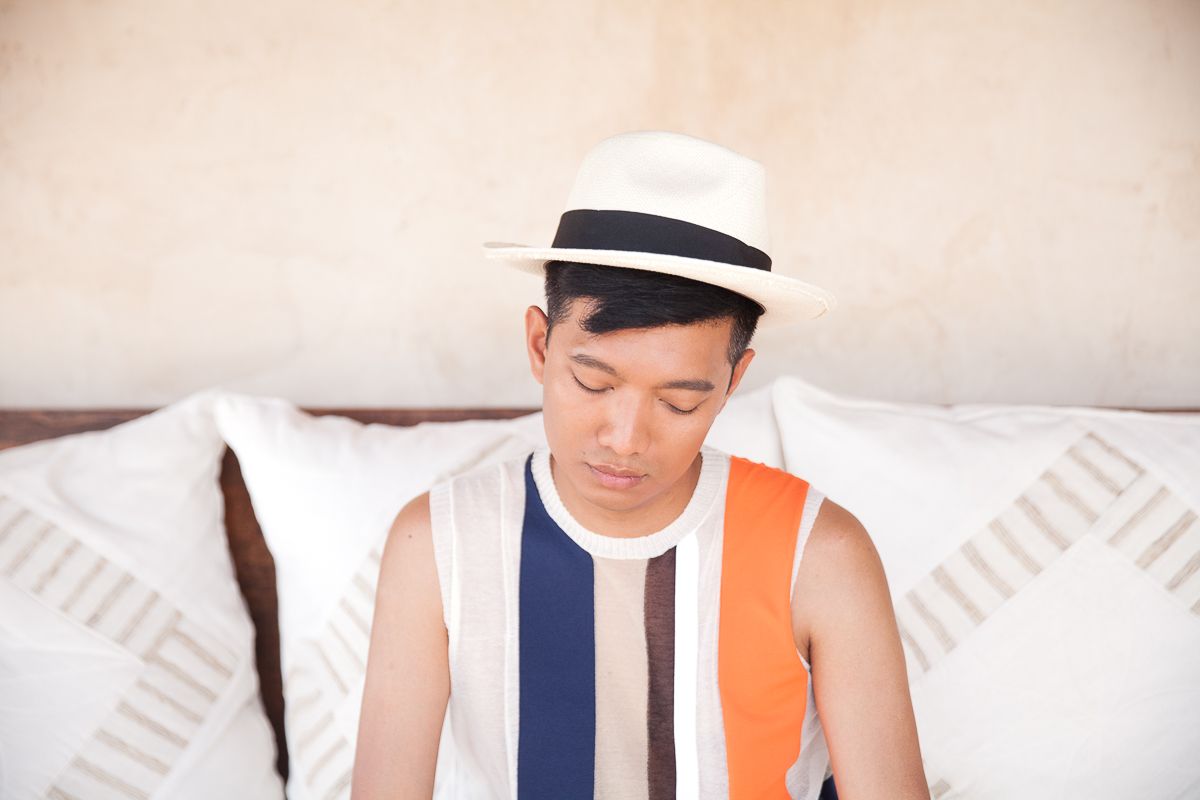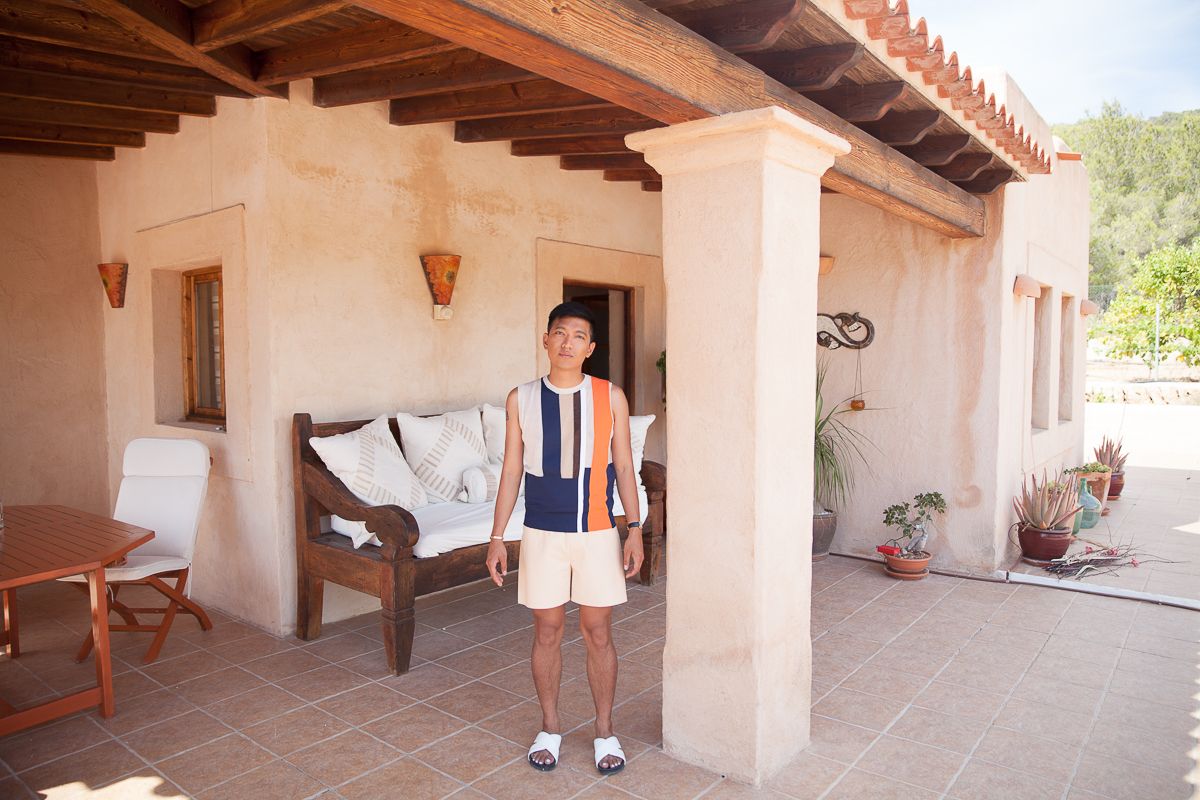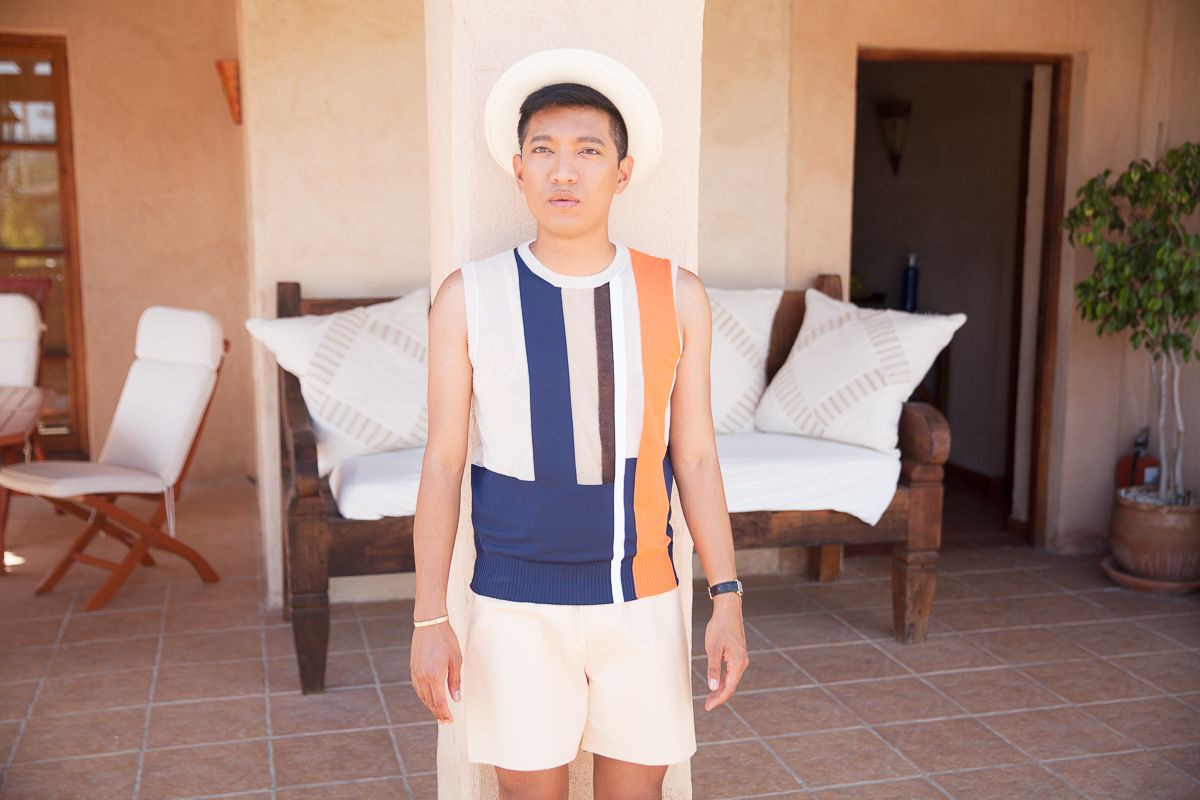 The first hotel we stayed at had the slowest internet so I was not able to use my laptop. I was like "ok, I can survive without the internet for a few days, it's fine."
Five minutes after arriving to the villa we rented, I thought my friend Jason and his partner Gustavo were kidding when they told me we didn't have internet access in the house. I felt I was gonna die right then and there but after not opening my computer for five days, it was a clear sign from the powers that be that I should be on vacation mode and that's exactly what I did!
So up until now (there's wifi at Ushuaia, by the way, hence the blog post), all we did was eat, sleep, rave, repeat. And a bit of tanning here and there. Ok, fine, I tanned EVERY day. I had no choice — all the white people in my group were obsessed in getting some color. I tried to fight the urge at first by covering myself in blankets and towels but in the end, my inner Donatella prevailed!
I have a love/hate relationship with tanning. Being ultra tanned is a good look with the beach as a backdrop and you're wearing close to nothing but once you're in the city with fierce clothes, ugh, gross. It's not a good lewk on me.
One of my highlights from this trip is that I was able to see a number of my favorite DJs perform their sets. I'm a huge fan of electronic music, especially progressive house. I have so much energy I could dance for hours straight, sober. I get high (and goosebumps!!!) hearing familiar tracks that I know the lyrics to. I always go all out whenever I dance. I don't care about anyone else. Put your hands up in the air, dance, sweat it all out, lose weight, feel great. #putyourhandsupintheair
Nicky Romero at Pacha, check!
Hardwell at Ushuaia, check!
Martin Garrix at Ushuaia, check!
David Guetta both at Ushuaia (for David Guetta College) and Pacha (Fuck Me I'm Famous), check!
Nicky Romero was my favorite out of everyone but Hardwell was also very, very good. I'm so glad he has his Ibiza residency. I hope Nicky would get his soon. I also saw Axwell and Ingrosso but to be honest, their performance was my least favorite.
Am I ready to go home? Not really. Thank god summer is far from being over… mine only just begun.
Top by Celine, leather shorts by Reed Krakoff, sandals by Celine, bracelet and watch by Cartier
11:19 am
I think it's refreshing to have someone who isn't Mario Testino or Annie Liebovitz shoot the cover of Vogue. Photographer Mikael Jansson made his American Vogue cover debut with the absolutely stunning Lupita Nyong'o for the cover of US Vogue's July 2014 issue. She wore a dress from Prada fall/winter 2014. They also traveled to Morocco for the inside spreads.
Click HERE to read the interview and for more images.
Photos via American Vogue
10:25 am
If you follow fashion and the people who buy certain brands closely, I'm sure you are aware that I'm on the opposite end of the Raf Simons target demographic spectrum. I'm not a tall and gangly, post-pubescent Aryan situation. However, I do love Raf and his modernist vision. I bought this great oversized top from his spring/summer 2014 runway collection a few weeks ago. The fit and the silhouette is very generous and it definitely hid a lot of my sins (aka ferociously hitting the breakfast buffets) in Morocco. I also love the pop-art references though to be honest, they somewhat reminded me of Soviet propaganda posters and Hungarian (Magyar Posta) olympic postage stamps back in the day. Yep, I collected stamps. Don't ask.
Top by Raf Simons (click HERE), shorts by Alexander Wang, sandals by Celine, watch by Cartier
8:22 pm
I find it very amusing how a huge chunk of my close friends, who, I must say, travel as often as do, hate the act of travel itself — flying in particular. Think of long hours sitting inside a steel cylinder, breathing the same recycled air with hundreds of fellow passengers, with no cellphone reception. I don't mind flying. Heck, I love flying, especially long-haul flights! A 14 hour plane ride with a flat bed, no cellphone or internet access, just me, a few glasses of wine, the latest movies and a sleeping pill is my idea of heaven.
I had the same, familiar feeling of being up in the sky when Mr Swedish and I checked into the Hotel Atlas high up in the Rif mountains in Chefchaouen, Morocco.
In the words of Mr Swedish, the hotel was spartan, grounded and had a sense of simplicity to it. I thought our hotel felt like being in the Soviet-era. The friendly guy at reception was also the bell-boy, the concierge AND the manager. He held on to our passports for hours after checking-in for reasons unknown to man.
The hotel had several floors with many, many rooms and we were literally the only people in the hotel, so it was rather shocking why our room was located in the far end of our floor. Also, we didn't have wifi access in our room. But who needs internet access when there's a balcony where you can light up a cigarette and look at the spectacular view of Chefchaouen and its medina?
For the first time in ages, I felt truly disconnected from the world. The overall feeling was rather eerie. The silence was deafening, but we didn't mind. I was in a state of solitude.
And I loved it.
Shirt by Hugo Boss, trousers by Prada, watch by Rolex, sandals by Celine
10:09 am
I had fun the other night at the Young Friends of ACRIA's second annual summer soiree hosted by Jason Wu. I love going out especially for a good cause! ACRIA held an auction, featuring work by Steven Klein, Steven Meisel, Juergen Teller, Inez and Vinoodh and more, to benefit people living with HIV. Highlights of my night? Jason, as always, gave a beautiful speech and catching up with my lovely Jaime King who looked so beautiful in Jason Wu Fall 2014. Oh, Adriana Lima looked like a billion dollars. She's flawless! My earliest memory of her was back in the day when she did all those Dior ads — and now she's a woman!
Click HERE to learn more about ACRIA.
10:03 am
As many of you guys already know, I went to Dubai not too long ago for Fashion Forward. If you have forty minutes to spare, here's a recorded conversation with my beloved Sofia Guellaty, who is Style.com Arabia's Senior Editor.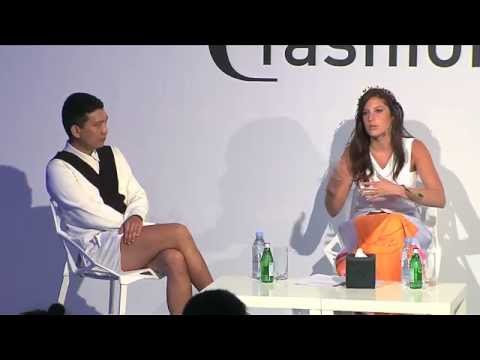 3:53 am
No trip to Tangier is complete without visiting the legendary Cafe Hafa. Founded in 1921, this modest cafe perched along a cliff with spectacular views of the Bay of Tangier (and Spain on a very good, very clear day). Cafe Hafa is known for its mint tea. You go there, sit back, relax and enjoy a glass of their refreshing tea. The vibe is very casual. It's ultra low-key so don't expect full fare or anything fancy.
Sunglasses by Gentle Monster, knit sweater by Acne Studios, tank top by Barbara Bui, shorts by 3.1 Phillip Lim, calf hair espadrilles by Celine, watch by Rolex, bracelet by Cartier
6:35 pm
I'm thrilled to be back in Morocco once again — it's my third time around. This country has a very special place in my heart. I'm currently here, very high up in the northern Moroccan (Rif) mountains, visiting this gorgeous town called Chefchaouen. If you ask me to name some of the most beautiful places I've been to, I would definitely include Chefchaouen on my list. It's a quaint little town where the buildings, streets, alleyways, walls and doors are in different shades of blue. Visiting the Medina is a must. It was rather humbling walking around — you feel like you're in some sort of time warp. I haven't felt "detached" from the world in such a long time and believe me, it's a precious, magnificent feeling.
T-shirt by Calvin Klein Collection, shorts by Alexander Wang, sandals by Celine
8:37 pm
One of the things I dislike about living in New York City is that days go by so fast you'd think the calendar is on crack. I can't believe it's Monday tomorrow! It's gonna be very busy but exciting week nonetheless. I'll be taping my new series for Conde Nast Entertainment/Teen Vogue plus a handful of events and appointments. Let me share some top tracks on my playlist. I have them all on auto-repeat. I guarantee you these feel-good tracks will uplift your soul.
On me: Shirt by Marni (in collaboration with Katja Schwalenberg, click HERE), shorts by Marni, sandals by See by Chloe (click HERE)
You – Galantis (Still Young Remix)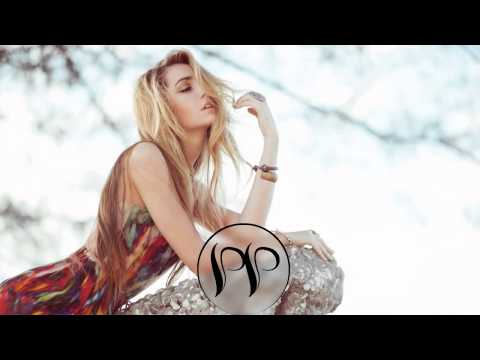 Payback – Steve Angello, Dimitri Vangelis, Wyman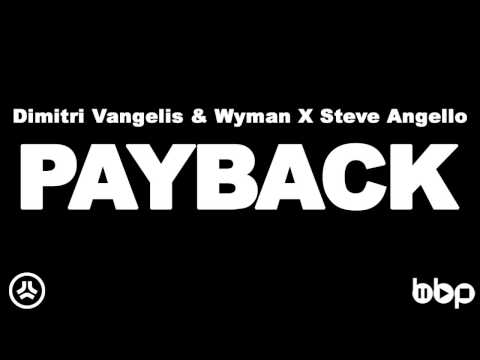 Ping Pong – Armin van Buuren (Hardwell Remix)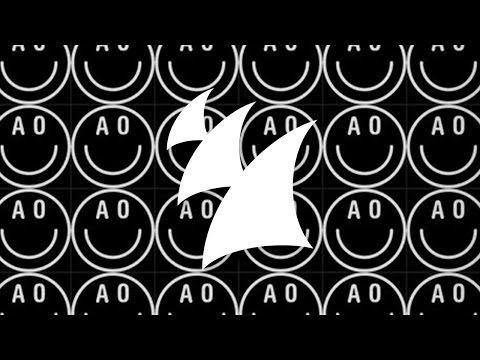 Everybody Is In Their Place – Hardwell