Thought I'd share a quick chat I did with the fun folks at COMPLEX and LG USA not too long ago.
My main man, Marc Jacobs, has been killing it (and mind you, killing my finances) lately. His spring summer 2015 collection is all about the idea of a uniform.
This isn't your typical gun-totting, standard supply from the army general store. In true Marc Jacobs fashion, the pockets are huge, the buttons are big AND extremely shiny. The fabrics are of the highest quality; thick, heavy and rich, rich, rich!
It might be a little extreme (and very military) to wear a total runway look like I did, but if you take some of the pieces on its own, whether it's a shirt, jacket or trouser, you know you'll be wearing them for a long, very long, time.
Wanna know what I need to serve as an exclamation mark to this lewk? The olive green ostrich leather bag Marc named after me. Such a shame that bag is in the Philippines at the moment. I'll make it my priority to get it the next time I go back to visit family.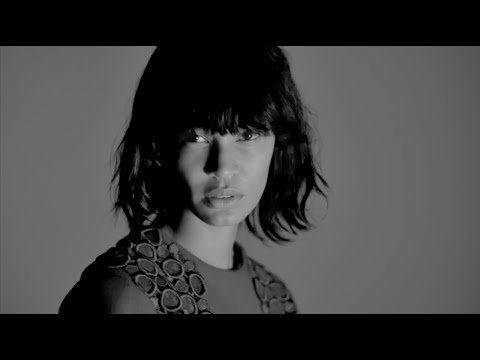 Olive green wool shirt by Marc Jacobs
Olive green wool cargo pants by Marc Jacobs
Sandals by Tory Burch
Shot in the Upper East Side, New York City
Photos by Luke Meagher
I'm not gonna lie… spring is my second least favorite season. I don't understand why most people in the northern hemisphere are obsessed (not as hot as summer, not as cold as winter). Between you and me, spring is the trickiest and most misleading. It's the shadiest time of the year! It's basically autumn with sunshine and the trees and the flowers are blooming instead of, well, "fall-ing" (is that a verb?). Hah!
Spring is beautiful alright, I have to give it to the powers that be. I love all the blossoms around me — I know they're NOT gonna last very long but man oh man, spring in New York City is bitter cold this year. I don't know how I managed to wear short shorts but y'all know me… if there's sunshine and a car, I'll do anything as long as I see fit.
I'll forever associate Stuart Vevers' spring summer 2015 Coach collection with his massive, faux shearling and faux fur pastel furs. His pastel green coat situaton kept me warm in February. However, it was only until now, believe it or not, that I (thanks to one of my instagram followers), I found out that he collaborated with California-based artist Gary Baseman on his collection. I LOVE the creepy-yet-absolutely-playful creatures Gary made for Stuart.
Gary Baseman x Coach "Buster Le Fauve" sweater by Coach
Python shorts from Bali
White leather backpack by Gucci
White shoes by Marni
Shot in Battery Park, NYC
Photos by Luke Meagher