Who handled Project Blue's PR? Barneys and Elle, anyone?
Earlier this morning, I read a tweet from Timothy Elliott, Men's PR Director of Barneys New York, pointing his followers to a charity auction on eBay.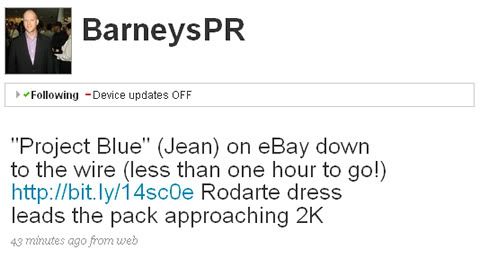 This ought to be interesting. How is it possible for a custom, one-off
Bottega Veneta dress end up fetching a paltry $306 at an auction?
Click click click!