Handbags at 10 paces!
This is absolutely hilarious. Most bag lovers out there will have a ball on what you're about to see — I almost choked on my coffee when I saw this. I was bloghopping earlier this morning and found this from Mrs. T's blog entitled "Inquirer Booboo? A-Z of Fashion's Big HERMES faux pas!".
The Philippine Daily Inquirer is the Philippines' top broadsheet. It's a fantastic newspaper — almost everyone in this country reads it. I even contributed there several times, including their monthly shopping supplement, Just Shop. Overall it's a great stint.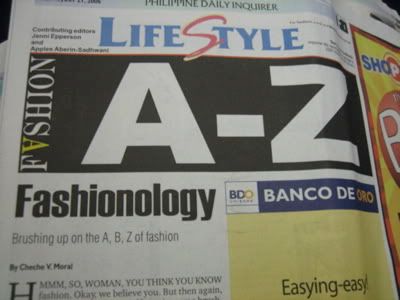 Photo credit: Tresor Makati
I didn't read last week's paper though. Believe it or not, my familia de horreur are major cheapskates. We don't really buy newspapers because everyone in this household got internet access and we all like to read news online.