All Aboard to Rio de Janeiro!
I'm currently at the Virgin Atlantic Upper Class lounge at JFK waiting for my flight to Rio de Janeiro. Should board in a few minutes.
For my friends and followers in Brazil: boa noite! Tudo bom? Quer ficar comigo? Eu amo todos voces! Vemo nos no Rio de Janeiro em breve!!!
See you guys soon. I love you all!
You And Me Separated By A Sheet Of Glass
All it takes is a sheet of glass to separate someone from the rest of the world.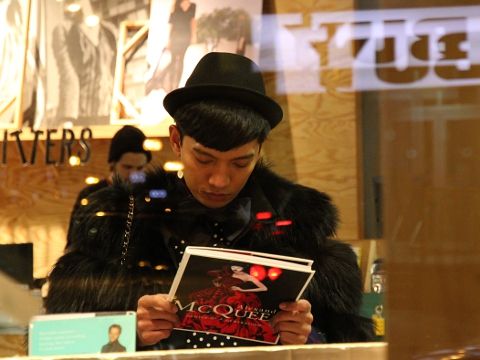 Click click click!