Union Oyster House, Boston
I find my carnivore of a boyfriend's personal food mantra fascinating: if he has to fight with his food (pretty much anything that goes beyond slicing with a knife/picking up with a fork), he doesn't want it. Case in point — his idea of a regular, fail-safe meal: entrecote. With that being said, it's a good thing he's very open to trying new culinary delights otherwise, I wouldn't know what to do with myself if I were to restrict to his usual meat-rich, dietary preferences. Y'all know me… I like to have a bit of a balance from all food groups: meat, vegetables, carbs, seafood, etc.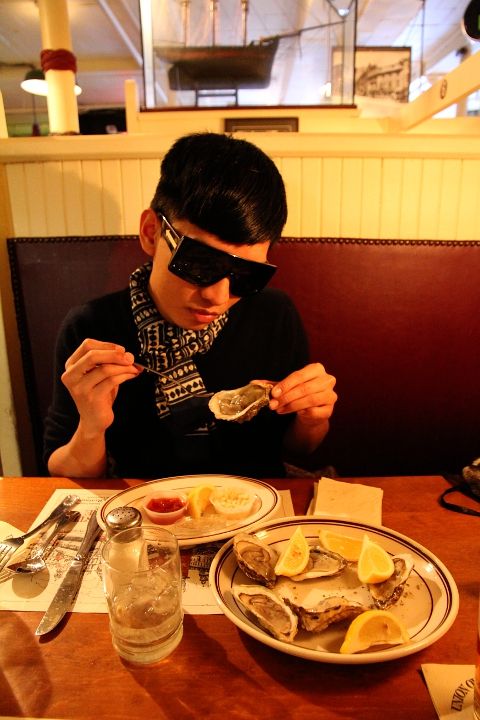 Speaking of seafood, a trip to this part of the USA (aka New England) wouldn't be complete without paying homage to its glorious seafood — oysters, clams, lobsters, etc. We've been eyeing this place called "Union Oyster House" (after passing by it almost every day) so we went there yesterday for lunch.
Click click click!