6:54 pm
12:00 pm
Live from Milan — watch the spring/summer 2013 Prada fashion show, right here, right now!
11:59 pm
11:00 pm
Here's the view from my seat at yesterday's Alberta Ferretti spring/summer 2013 fashion show in Milan.
10:14 pm
Here's the view from my seat at yesterday's N21 by Alessandro Dell'Acqua spring/summer 2013 fashion show.
8:40 am
It's been quite some time since I last took these Alexander McQueen visors out for a spin. I've had it for a couple of months now. It never fails to draw so much attention — I've been stopped many, many times on the street from people asking me whether I could see through them (the answer is yes)! And then of course, talking to my friends always result in major hysterics. "You need to take them off when I'm talking to you. I can't take you seriously!," a friend quipped. The visors are obnoxious, yes, but it's a great conversation piece. I love it.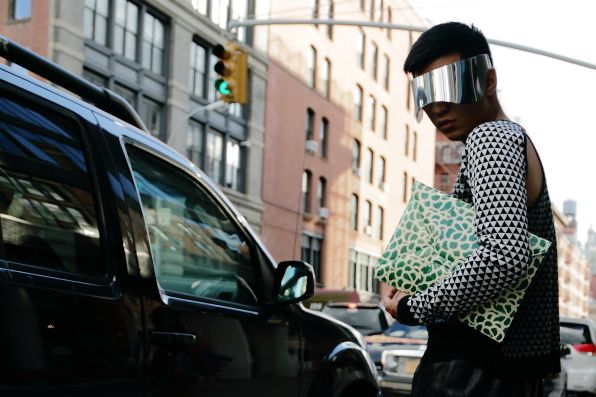 Sunglasses/visor by Alexander McQueen (HERE), sweater by KARL by Karl Lagerfeld (HERE), shorts by Alexander Wang, clutch by Oscar de la Renta, shoes by Prada
7:30 am
Acclaimed film director Ron Howard invites you to this year's Project Imagination by Canon.
For more information, visit http://www.longliveimagination.com. Don't delay your submissions! The deadline to submit your photos is coming up soon.
2:51 pm
Before heading to Marni for this year's Fashion's Night Out event, I went to the Plaza hotel uptown to preview my beloved Anna dello Russo's accessories collaboration with fast-fashion powerhouse H&M.
Do you want to win pieces from Anna dello Russo's collection? All you need to do is submit a photo of yourself WERQing your favourite accessories and use the hashtag #AdRMoreisMore. I'm part of the grand jury who will pick the Grand Prize Winner. For more information about the More is More contest, click HERE.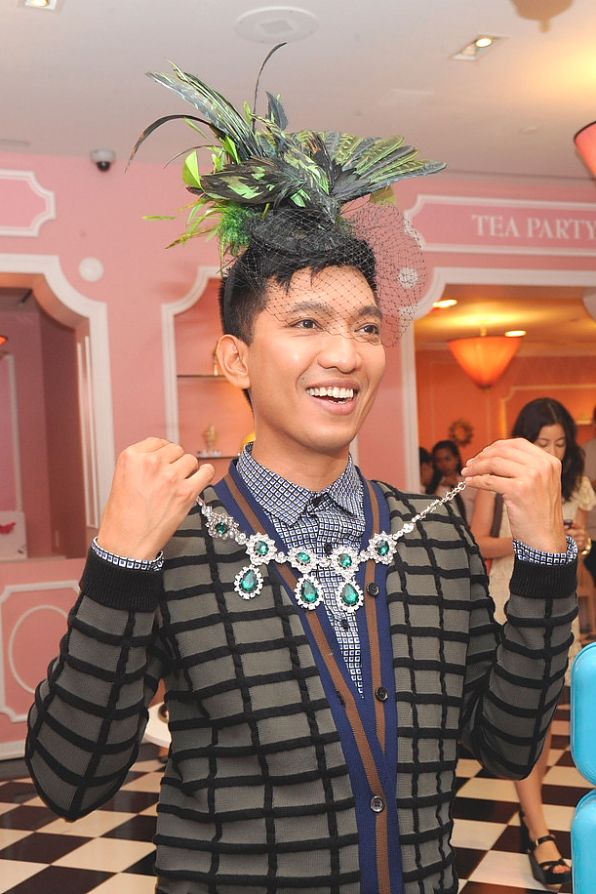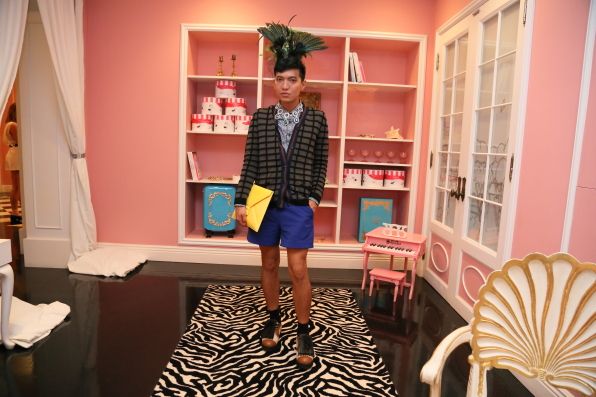 Click click click!
CONTINUE READING
12:31 pm
Oh hi guys!
Lace blazer and bag from Dolce & Gabbana, shoes by Prada
I ended New York Fashion Week on a high note. At the Calvin Klein Collection dinner held at the new Beatrice Inn, I had the pleasure of meeting three wonderful sportsmen of the moment: the very handsome Olympic gold-medalist swimmer Conor Dwyer, superstar New York Knicks basketball player Amar'e Stoudemire and the Swedish professional ice hockey goaltender for the New York Rangers, Henrik Lundqvist.
7:06 pm
To celebrate the spring/summer 2013 Marchesa collection, a lovely and intimate dinner was held at The Darby a few nights ago. I'll be honest — I don't usually bring my camera to night time events because: 1) it's very heavy, 2) my flash photography skills are subpar and 3) I'm still traumatized because a couple of years ago, a random PR assistant mistakenly thought I was a photographer and forcefully asked me to take photos of a celebrity I had no idea about. I made an exception this time because the generous folks at Canon gave me a new toy — the new Canon 5D Mark 3. And boy, I'll be honest, I've never been so excited to use it wherever I go. I've been playing around with it like mad… it's totally different from my trusty 5D Mark 2. Am I glad I brought my camera? Hell yes! I met THE iconic Carolyn Murphy at the sit down dinner. Natalie, Leandra and Jessica Stam were my tablemates. Fun times all around!
Canon has a very exciting project that y'all should get involved in. Visit Project Imagination for more information.