10:16 am
1:15 pm
Try before you buy or tie before you dye? After taping, Queenie and I took a quick detour to Santa Monica beach yesterday afternoon. Watching the sun go down while sitting on the sand, I realized that some of the most beautiful things in life can be found right under your nose. You just have to stop long enough to notice them. Oh, and I finally get the whole laid-back California lifestyle. Compared to New York City, everything really moves at a glacial pace and I think I'm starting to get used to it. Only a jaded fool wouldn't drop whatever it is that they're doing to admire such a breathtaking view of the sunset.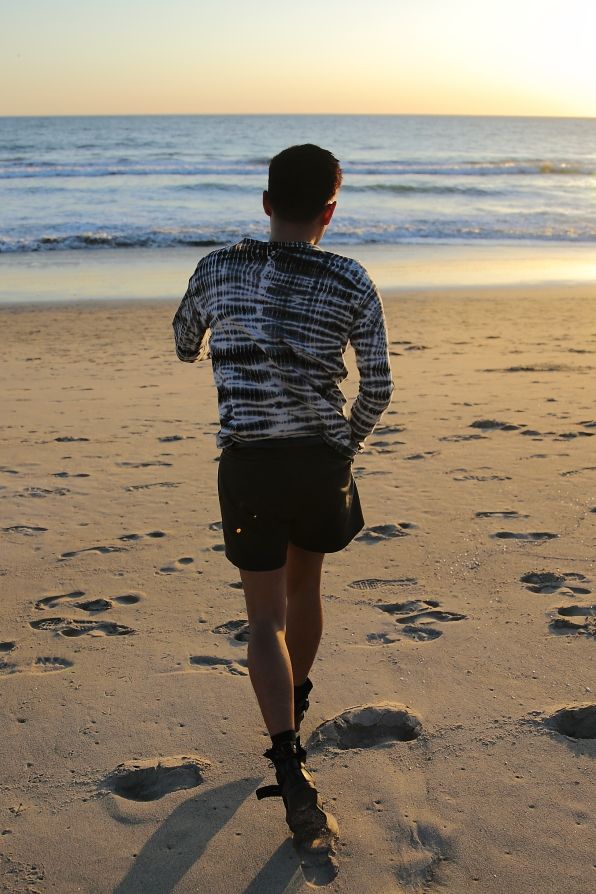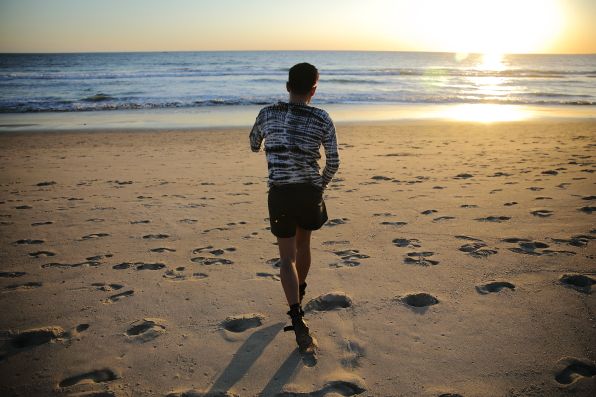 Proenza Schouler tie-dye top (click HERE), MTWTFSS Weekday Collection leather shorts, jacket by Acne, sunglasses from Kitson Los Angeles
Click click click!
CONTINUE READING
12:51 am
12:57 pm
After stuffing our faces with breakfast at Kono's (nothing beats an oceanfront view over breakfast), Queenie and I went for a quick stroll on the beach before heading back up the 5 freeway to Los Angeles.
I don't think I'll ever get used to California winters. They can be a bit misleading. When I see sunshine, I'm pre-programmed to break out the shorts, which is fine while in the sun, but as soon as a breeze picks up or I find myself in the shade, I'm afraid I might freeze to death. So of course, Queenie pulled the gentleman card and lent me his All Saints jacket which made an interesting prop while we shot.
I often find using borrowed things a bittersweet experience. The idea of wearing something that doesn't belong to you is always thrilling, however, the pleasure is fleeting because you always, always, have to give it back.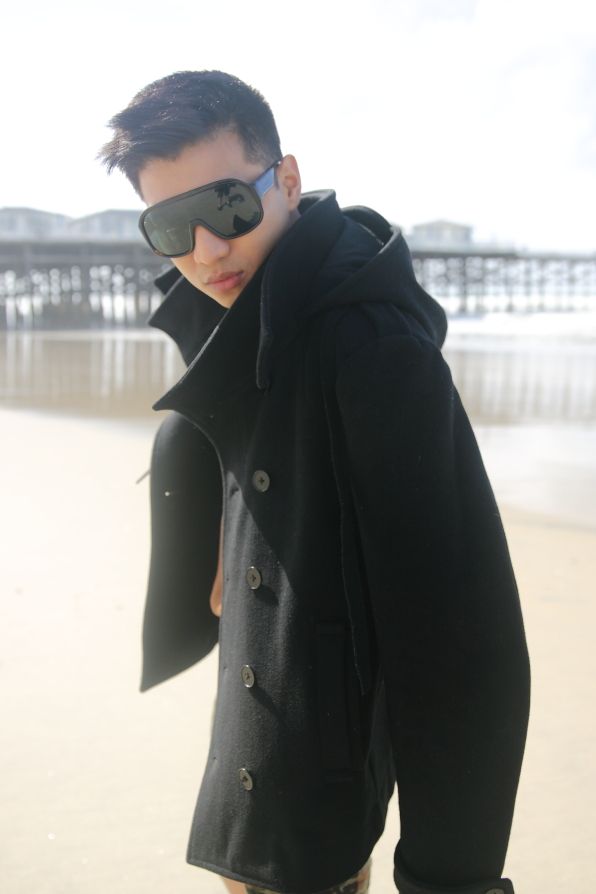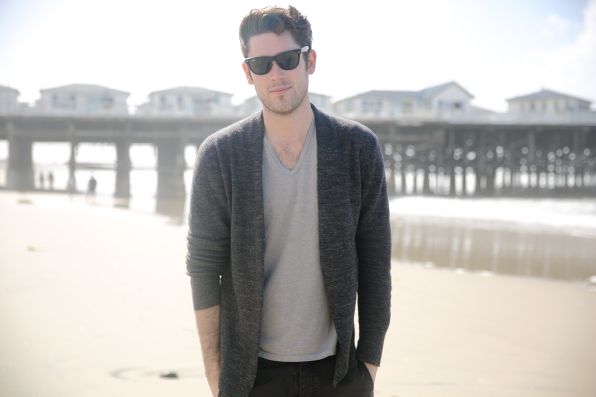 Click click click!
CONTINUE READING
3:35 pm
Like the old Nike saying goes, Just do it! Rumi and I popped by Cartier in Beverly Hills yesterday afternoon to look at some jewels. We walked out empty-handed after thirty minutes of browsing and continued our journey, hopping from one store to the next on Rodeo Drive all the way down to Barney's. I'm not gonna lie, thinking about the obscene amount of money we spend on clothes, shoes and accessories on a regular basis (as an important part of our job), only to end up in the back of our closets, made me sick to my stomach. Do we really need another pair of shoes? Do we really need another bag? Do we really need that gorgeous Celine white leather biker jacket? The honest answer — no, not really. The REAL honest answer, ok, let's not kid ourselves, YES! The point I'm trying to make here is, I do feel somewhat guilty spending so much money on clothes that ultimately loose their value after a season or two. After four hours of wandering around stores (and leaving with Proenza Schouler and Balenciaga tops… don't judge!!!), we found ourselves back at Cartier and ended up walking out with something of REAL value that would, hopefully, withstand the test of time. Don't worry, it's nothing ultra extravagant; just an every day piece that we'll have to wear for years and years to bring down the cost-per-wear ratio down… all the way to the ground. LOL!!!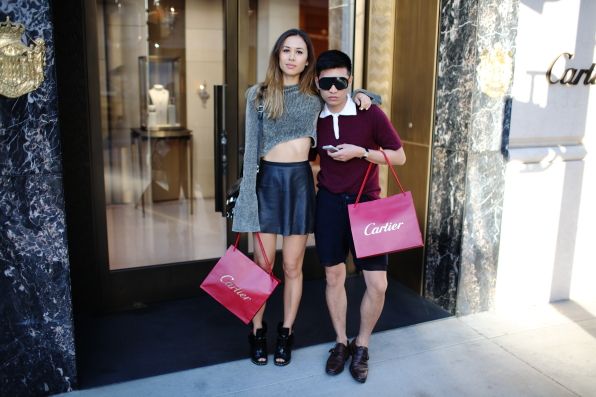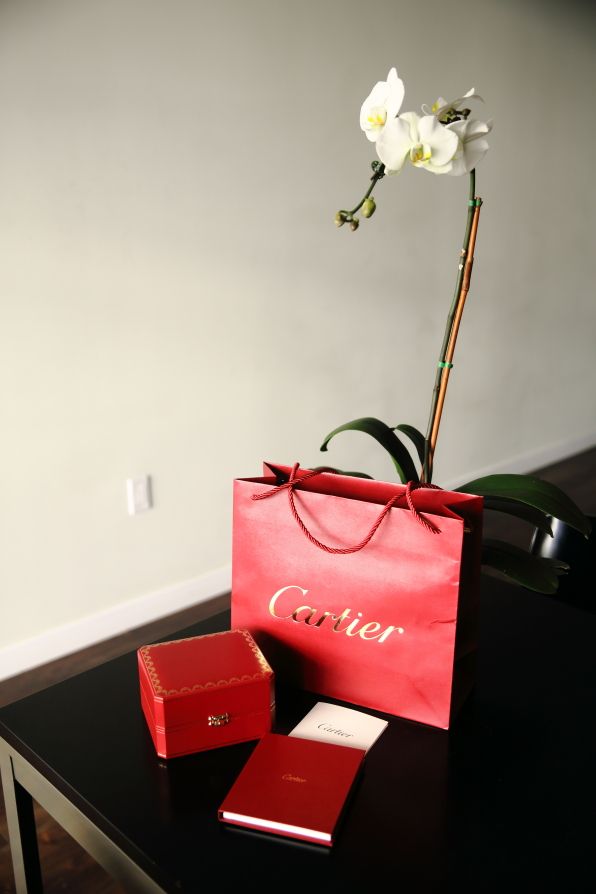 12:05 pm
Golden hour is EVERYTHING. I'm all about taking photos at any given time of the day, but my favourite time is that precious hour just before sundown. Queenie and I made a quick pit stop at Glider's Port in La Jolla on our roadtrip to San Diego from Los Angeles, and it was well worth it. I honestly cannot remember the last time I saw such a gorgeous sunset with a spectacular view of the Pacific Ocean to match.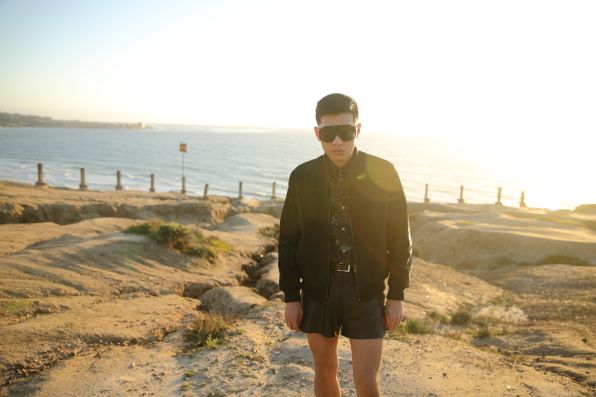 Sunglasses by Michael Kors, shirt by Fox Pixel by Paul B (Thai brand), leather shorts by MTWTFSS Weekday Collection, calf hair jacket by Kenneth Cole Collection
Click click click for more photos!
CONTINUE READING
8:00 am
12:24 am
10:22 pm
As some of you already know, I recently went to Italy a day before New York Fashion Week started to visit the headquarters of Italian accessories brand Furla. Housed in a historic, grand 18th-century Villa in Bologna, Furla President Giovanna Furlanetto personally gave me a tour of her world.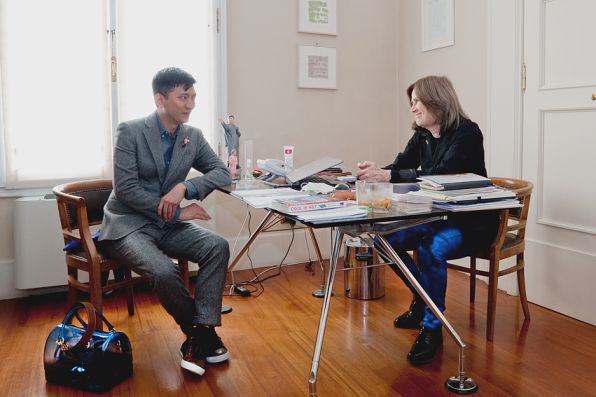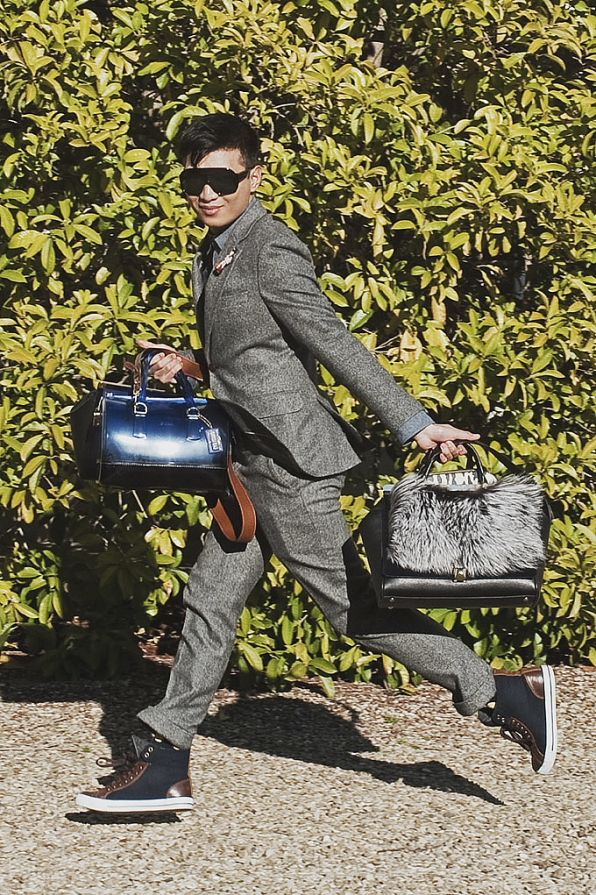 Click click click for more photos!
CONTINUE READING
11:45 am