12:01 am
9:02 pm
On my latest excursion to Orange County, I wandered around the streets of Corona Del Mar, a quiet beachside neighborhood far removed from the traffic of Pacific Coast Highway. The streets were lined with expensive houses with immaculately manicured lawns, each looking like they belonged in some house and garden magazine.
While Los Angeles is a major city, the surrounding suburbs have really given me the opportunity to slow down a just little bit (especially after moving to New York City from the Philippines) and reconnect with my suburban roots.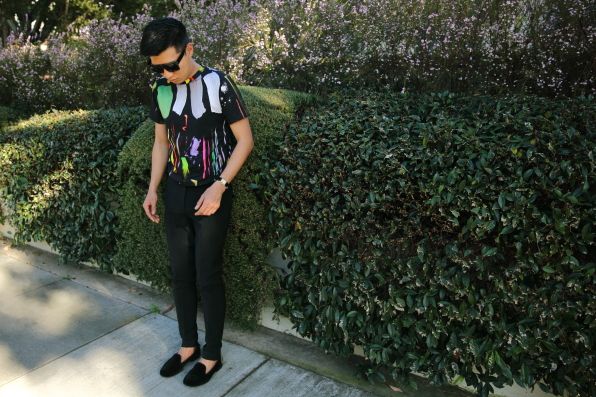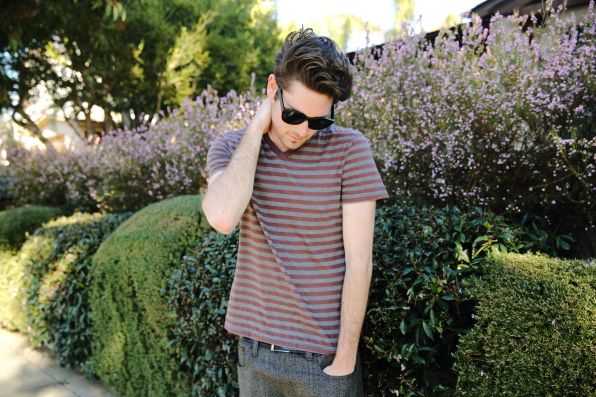 On me: t-shirt by Christopher Kane (click HERE to buy), trousers by Paul Smith, shoes by Stubbs & Wooton
8:58 pm
Life on Balboa Island (in Newport Beach) seems frozen in time-a place where old, rich, waspy Californians drive their golf carts to get their groceries or are shuttled to their private dock to take their boat for a spin around the Back Bay. I love it.
For whatever reason, I'm finding it increasingly difficult to wear denim the older I become. I've never had an occasion to wear white jeans in my life (oi vey!), but it somehow seemed more than appropriate in Balboa.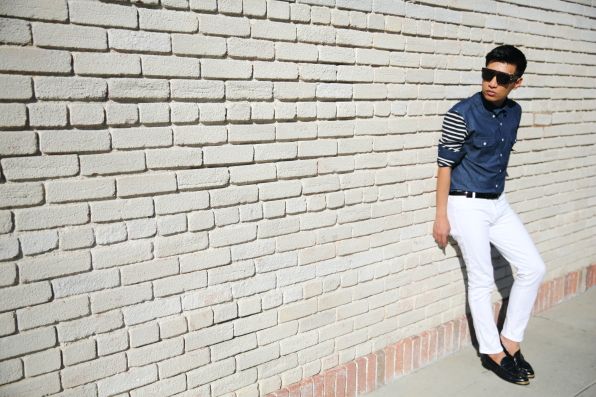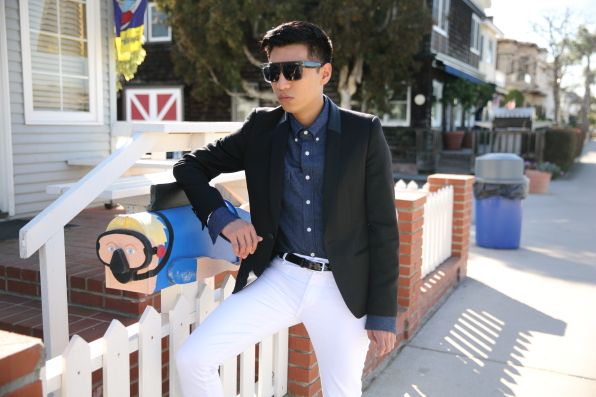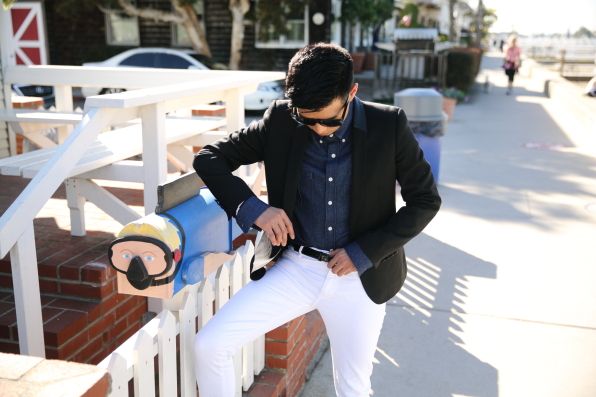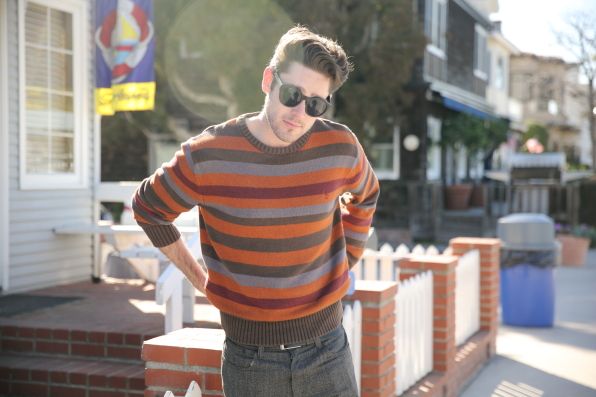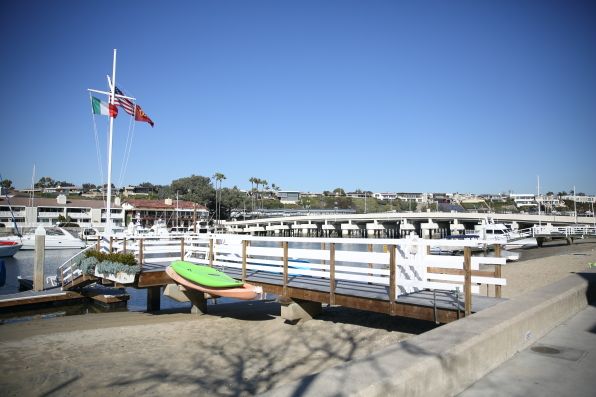 On me: Shirt by Penguin Paul, jeans by MiH Jeans, jacket by Izzue, shoes by Louis Leeman
4:20 pm
2:42 pm
Time has flown since I arrived in Southern California; it's become quite evident that beaches are a huge part of the local culture. Queenie's been wanting to show me around Orange County. So, after taping, we headed out to see some of the beaches. Each beach I've visited was more beautiful than the next. But like many things in life, beauty can often be deceptive. From the sand to the sunshine, everything was perfect—expect for the water, which turned out to be fucking freezing. I guess I'll have to wait until the summer.
T-shirt by Balenciaga (click HERE to buy), watch by Cartier, shorts by Timo, shoes by Prada
Click click click!
CONTINUE READING
10:16 am
1:15 pm
Try before you buy or tie before you dye? After taping, Queenie and I took a quick detour to Santa Monica beach yesterday afternoon. Watching the sun go down while sitting on the sand, I realized that some of the most beautiful things in life can be found right under your nose. You just have to stop long enough to notice them. Oh, and I finally get the whole laid-back California lifestyle. Compared to New York City, everything really moves at a glacial pace and I think I'm starting to get used to it. Only a jaded fool wouldn't drop whatever it is that they're doing to admire such a breathtaking view of the sunset.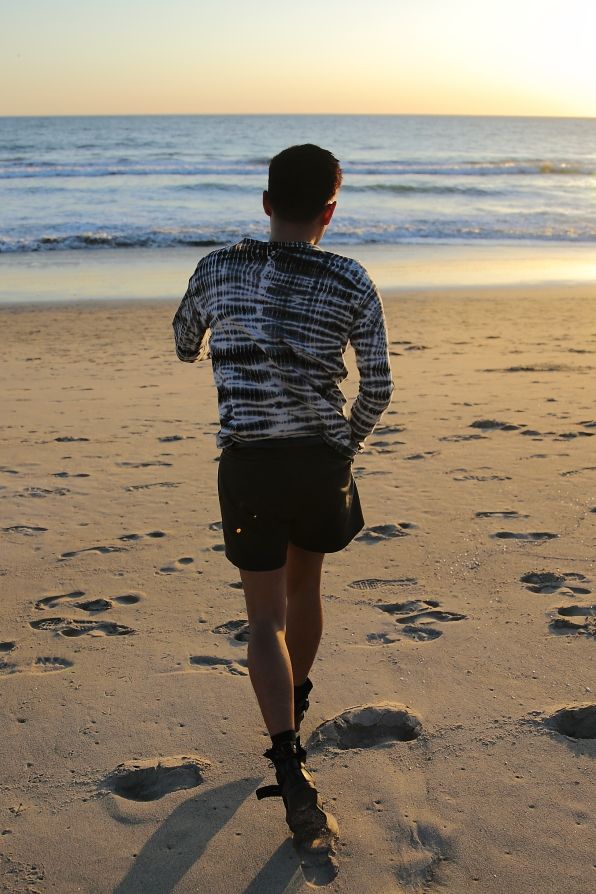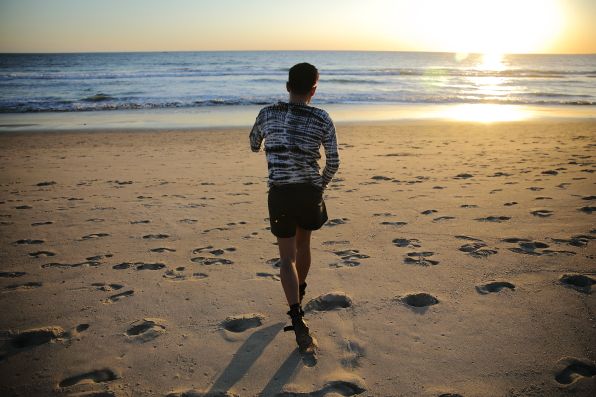 Proenza Schouler tie-dye top (click HERE), MTWTFSS Weekday Collection leather shorts, jacket by Acne, sunglasses from Kitson Los Angeles
Click click click!
CONTINUE READING
12:51 am
12:57 pm
After stuffing our faces with breakfast at Kono's (nothing beats an oceanfront view over breakfast), Queenie and I went for a quick stroll on the beach before heading back up the 5 freeway to Los Angeles.
I don't think I'll ever get used to California winters. They can be a bit misleading. When I see sunshine, I'm pre-programmed to break out the shorts, which is fine while in the sun, but as soon as a breeze picks up or I find myself in the shade, I'm afraid I might freeze to death. So of course, Queenie pulled the gentleman card and lent me his All Saints jacket which made an interesting prop while we shot.
I often find using borrowed things a bittersweet experience. The idea of wearing something that doesn't belong to you is always thrilling, however, the pleasure is fleeting because you always, always, have to give it back.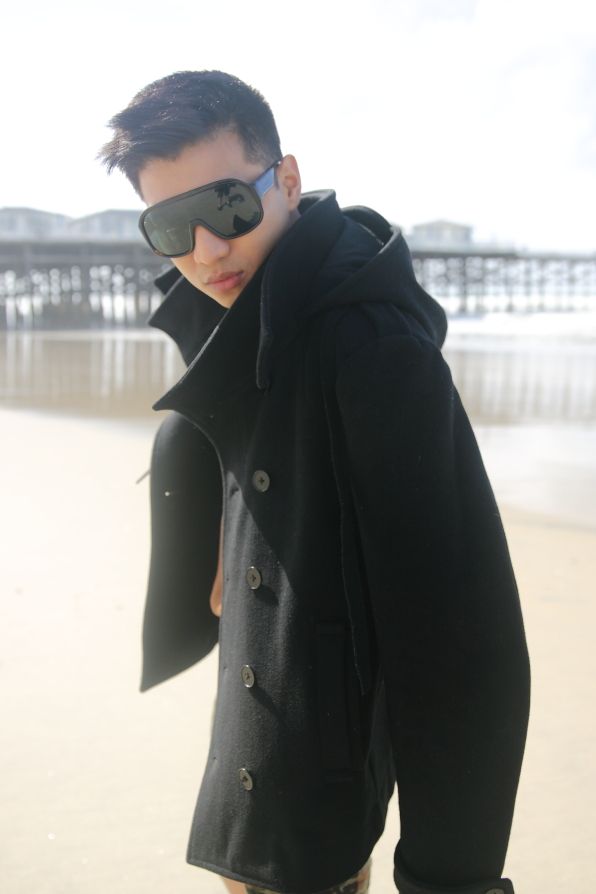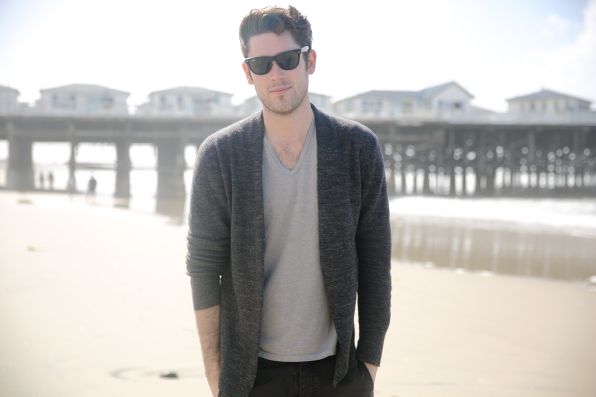 Click click click!
CONTINUE READING
3:35 pm
Like the old Nike saying goes, Just do it! Rumi and I popped by Cartier in Beverly Hills yesterday afternoon to look at some jewels. We walked out empty-handed after thirty minutes of browsing and continued our journey, hopping from one store to the next on Rodeo Drive all the way down to Barney's. I'm not gonna lie, thinking about the obscene amount of money we spend on clothes, shoes and accessories on a regular basis (as an important part of our job), only to end up in the back of our closets, made me sick to my stomach. Do we really need another pair of shoes? Do we really need another bag? Do we really need that gorgeous Celine white leather biker jacket? The honest answer — no, not really. The REAL honest answer, ok, let's not kid ourselves, YES! The point I'm trying to make here is, I do feel somewhat guilty spending so much money on clothes that ultimately loose their value after a season or two. After four hours of wandering around stores (and leaving with Proenza Schouler and Balenciaga tops… don't judge!!!), we found ourselves back at Cartier and ended up walking out with something of REAL value that would, hopefully, withstand the test of time. Don't worry, it's nothing ultra extravagant; just an every day piece that we'll have to wear for years and years to bring down the cost-per-wear ratio down… all the way to the ground. LOL!!!