11:32 am
Are you ready for resort? I am! I really am! I think it's funny how I used to be a huge fan of the winter season. Before moving to New York City almost two years ago, I've always envisioned "winter" (from my previous travels, at least) as this gorgeous, glamorous, time of the year when it's snowing every day and all there is to do is to go around town in gorgeous furs and drink hot tea in front of the fireplace wearing layers and layers of four-ply cashmere. Little did I know it's not really like that and I would end up miserable in my apartment FOR DAYS AT A TIME because it's too damn cold to do anything remotely human outside. Don't get me wrong — I'd rather be cold any time than deal with the heat. It's no secret that I sweat like a whore in church and it's not a good lewk. But seriously, the cold temperatures are paralyzing me. I've lost all willpower to haul my ass out of the couch.
Enough about the weather. I know there's a ton of sales going on but I'm not gonna spend a single cent of my hard-earned money towards old merchandise. I did my fall/winter shopping before Thanksgiving and that was the end of my expenditures towards fall. I'm thrilled that new things are slowly trickling in at the stores, especially the resort and pre-collections. FINALLY!
I bought a pair of See by Chloe sandals on Shopbop the other day. I know, I know. Metal shoe trimmings are not going anywhere! I'm going somewhere warm next week and I can't wait to rock these out. I think this is a terrific addition to my closet.
See by Chloe sandals, available at Shopbop. Click HERE to buy.
12:50 am
Roberto Cavalli opened his Just Cavalli NYC flagship store in Soho a couple of days ago. He also presented his Just Cavalli 2014 Pre-fall collection at the massive, two-story store. In attendance: Miranda Kerr, Eva Chen, Natalie Joos, Heather Graham, Angela Simmons, Peter Brant Jr, Magdalena Frackowiak, Zani Gugelmann and my beloved DJ Marjorie Gubelmann.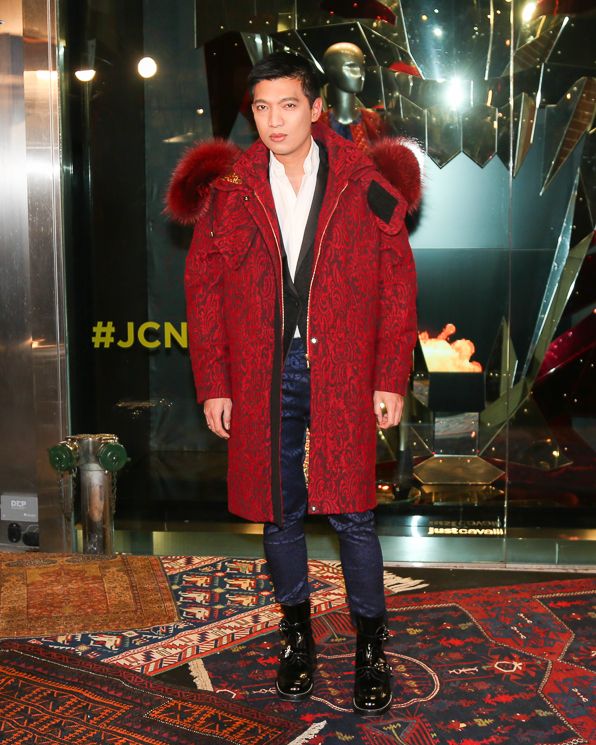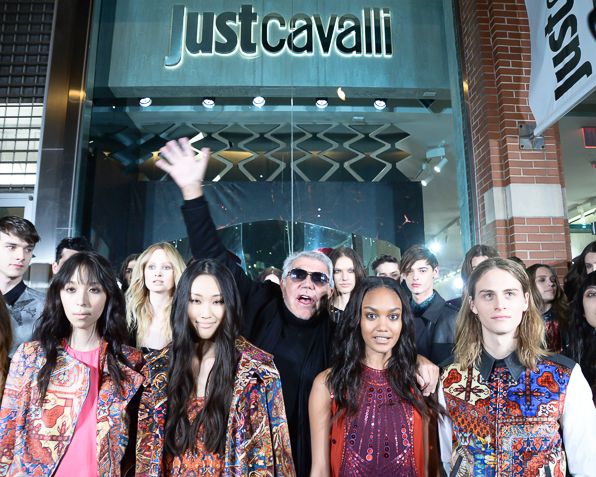 On me: Coat by Just Cavalli (Fall 2013), shirt by Giorgio Armani, jacket by Dolce & Gabbana, trousers by Acne, shoes by Balenciaga, ring by Cartier
Click click click for more photos!
CONTINUE READING
11:36 pm
7:40 am
I don't speak German but I can if you like. German GQ decided to launch an anti-homophobia campaign called "MundPropaganda" featuring straight male celebrities in Germany…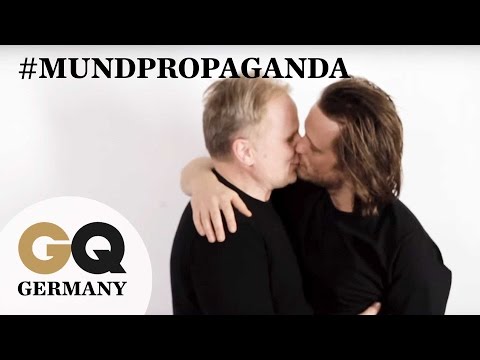 11:38 am
Chanel released this short film directed by Karl Lagerfeld called "The Return" to celebrate Chanel's latest Métier d'Art fashion show in Dallas, Texas. In the 1950s, Coco Chanel visited Dallas at the request of Stanley Marcus (of Neiman Marcus).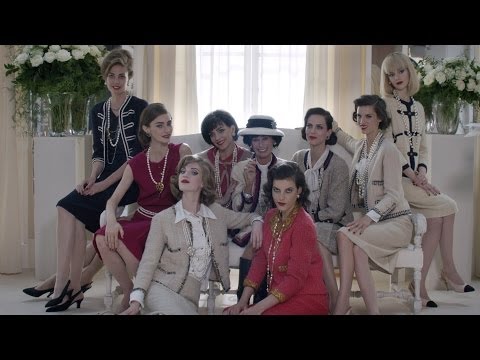 1:35 pm
I'm curious about this new film, Yves Saint Laurent, coming in 2014. The film stars Pierre Niney as Yves Saint Laurent, Nikolai Kinski as Karl Lagerfeld and Guillaume Gallienne as Pierre Berge.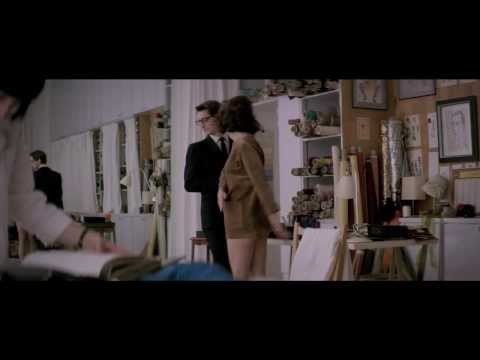 1:10 am
I know I wear a lot of womenswear pieces but there are times when I wear full, head-to-toe menswear lewks. Case in point: this Missoni turtleneck sweater which I paired with an Ermenegildo Zegna trouser I picked up last year. I'm a big fan of a good Missoni knit — they're usually cheerful and colourful, not to mention timeless.
Men's Missoni available at Mr Porter and The Corner

Turtleneck sweater by Missoni, trousers by Ermenegildo Zegna, belt by Missoni, watch and bracelet by Cartier, sunglasses by Christian Dior, sandals by Kris Van Assche
12:40 am
Despite all the drama and the negative reviews by the usual critics, the success of Hedi Slimane's fall 2013 Saint Laurent collection is rather astounding. Talk about a big hit — many of the core pieces, including this Saint Laurent stars cardigan, are sold out everywhere. Every fashion magazine in existence shot countless covers and editorials featuring pieces from the collection. People are buying the jackets, the skinny jeans and of course, the irresistible knits.
Saint Laurent Paris available at Luisa Via Roma
3:47 pm
Currently obsessed with this gorgeous gold bracelet from jewelry designer Janis Savitt. I love the hook and latch closure and that touch of diamond. Soo effortless, so chic.