7:44 pm
Here's the view from my seat at the super chic Valentino spring/summer 2013 fashion show yesterday afternoon.
3:17 am
Greetings from Venezia! I'm back in Italy (and mind you, back into my daily work grind) after a quick vacation back home in the Manila. The BF and I thought it would be a great idea to take visit Venice (the real one, not the Las Vegas version) now instead of going here during summer. The two-and-a-half hour train from Milan (which felt as if it was the longest train ride of my life) was worth it. Venice is soo beautiful! It's probably my favourite Italian city so far.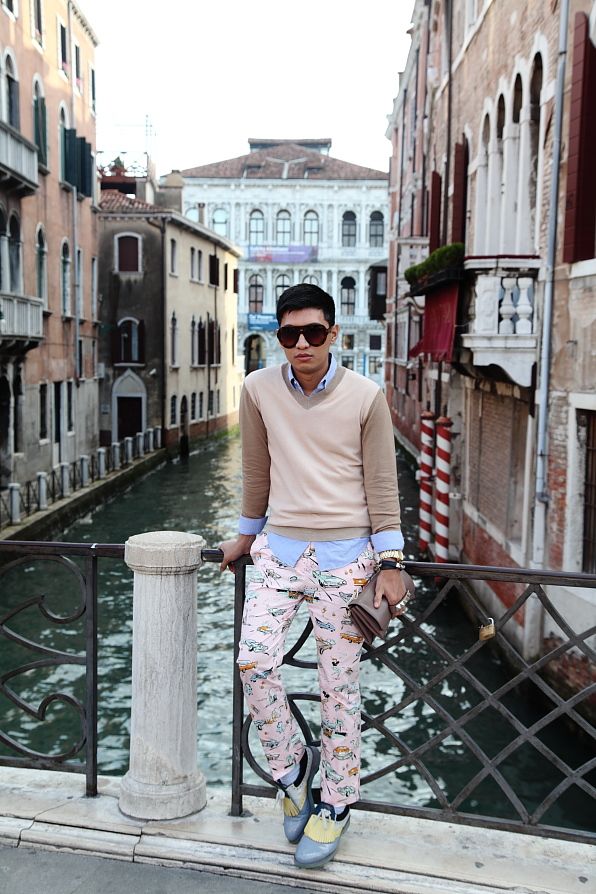 Sunglasses and watch by Michael Kors, bracelet by Hermes, shirt by Uniqlo, sweater by Comme des Garcons, trousers and shoes by Prada, bag by Valentino
Click click click more photos!
CONTINUE READING
11:04 pm
Maria Grazia Chiuri and Pier Paolo Piccioli of Valentino sent me a super chic, studded, white (perfect for summer!) iPad case with my initials in gold. Quite a luxurious touch if you ask me. I love my new iPad case. I guess it's time for me to get a new iPad then…
Thank you so much for the lovely gesture!
8:33 am
2:00 am
As Pitti Uomo's guest designer this season, Maria Grazia Chiuri and Pier Paolo Piccioli debuted their first menswear collection for Valentino by showing in Florence.
9:27 am
Welcome to teh interwebs, Valentino!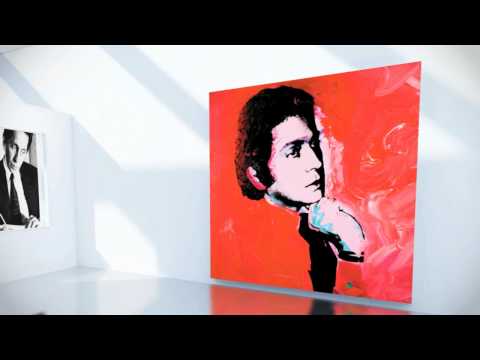 Take a peek into Valentino's online world. Over 5,000 images of dresses, illustrations and photographs plus ninety five fashion show videos can now be found at the new Valentino Garavani Virtual Museum.
Add this to your bookmarks: http://valentino-garavani-archives.org/
1:45 pm
Here are some photos I took from the spring/summer 2012 Valentino fashion show. I must say it's one of my favorite collections this season in Paris.
12:31 pm
11:19 pm
Valentino Snow Leopard
While the bf shopped Brooks Brothers the other day, I went to the Valentino store across the street and bought this amazing leopard-print hooded and zipped rain coat/mac. I got it on sale at 60% off. It's quite fabulous, too. The amount of stares and glances I get from people just by walking the streets of Boston rendered the whole 'cost-per-use' justification system totally irrelevant.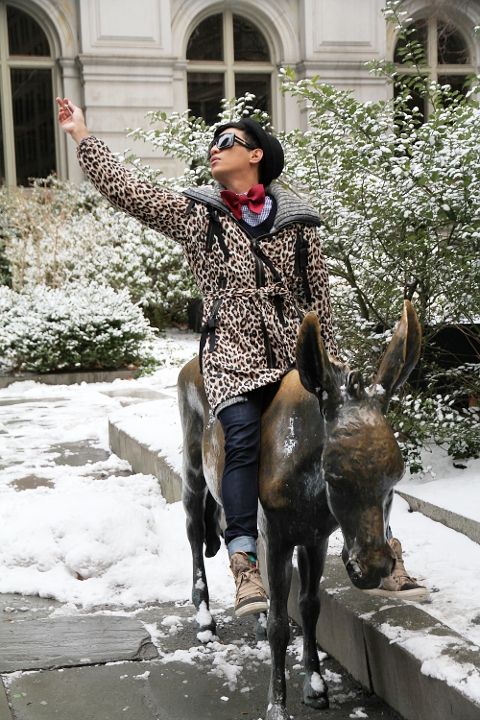 Vintage hat, Karen Walker sunglasses, Lanvin x H&M bow tie, H&M shirt, Uniqlo sweater, gray Diane von Furstenberg cardigan, Valentino rain coat, Uniqlo jeans, Hermes bag, Lanvin shoes.
2:44 pm
Carine Roitfeld and Valentino Garavani Backstage
After the Valentino show, I rushed backstage to greet Pier Paolo Piccioli and Maria Grazia Chiuri.
Photographers went wild when the man himself, Valentino Garavani, greeted the couple.