6:51 pm
The high-speed train ride from Florence to Milan was so smooth I pretty much slept throughout the entire journey. One of the attendants woke me up just minutes before arriving into Milan's Central Station.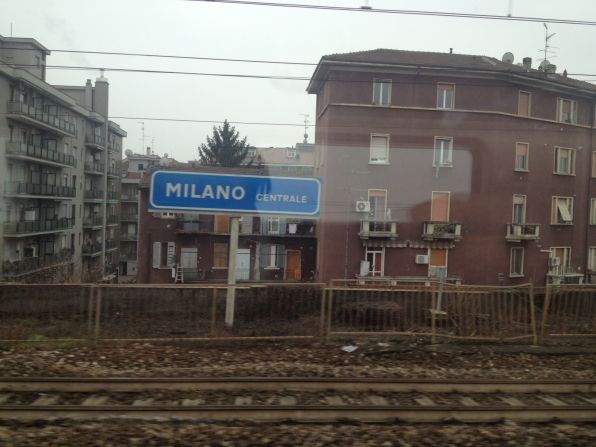 Click "Continue Reading" for more!
CONTINUE READING
10:00 pm
I'm not gonna lie. After six days on ANTM Island, I've finally managed to overcome my phobia of the being seen on the beach. No, I'm not scared of the water. I'm just not comfortable being half naked looking out of shape in front of people. Why do you think I dress like a Christmas tree and cover myself in a shitload of clothes and accessories? Duh. Anyway, I've had enough being anti-social by pretending I'm working on my laptop when in reality I really wanna join everyone on the sea. So screw it. I took my clothes off and wore my Marc by Marc Jacobs swimming trunks. Game on, bitches! It's been years since I last enjoyed doing normal people things on the shore like you know, playing with sand, dog-paddling or just lying down on the beach to soak some sun. I love it. Love love love love love! I'm gonna take more beach holidays from now on.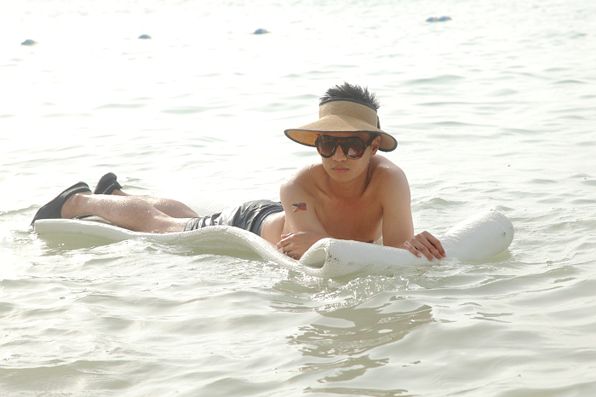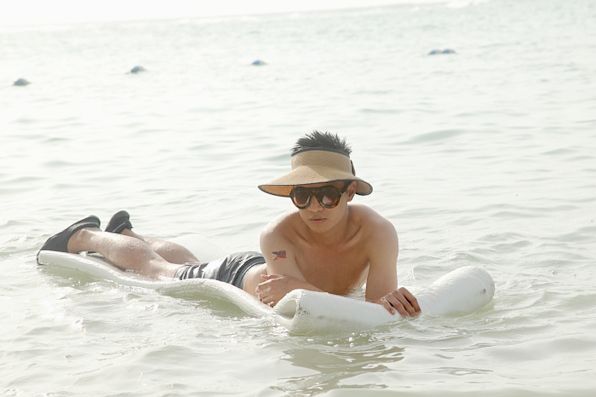 Sunglasses by Michael Kors, swimming shorts by Marc by Marc Jacobs, hat from a random store in Venice Beach
6:56 pm
Happy Saturday! We've been taping at this beautiful island in the tropics since Monday. I wish I could say where I am but y'all have to wait until America's Next Top Model Cycle 19 airs this fall.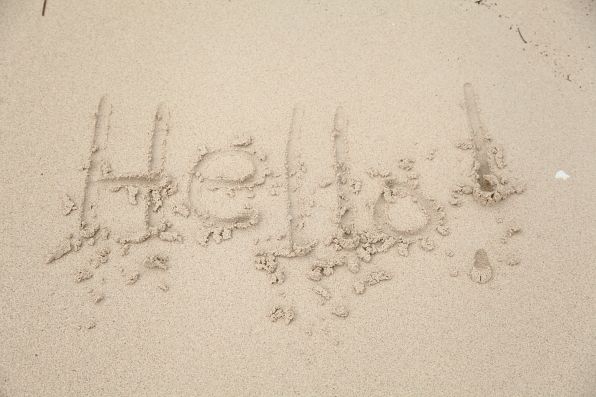 9:35 am
Nine Zero Hotel, Boston
As someone who often stays at hotels in different parts of the world, it's very unusual for me to feel emotionally attached to a property. My stay at my temporary home in Boston, the Nine Zero hotel, has got to be one of my favourite and memorable hotel stays so far.
Click click click!
11:12 pm
Au Pied de Cochon Paris, Five Years Later
Finding a decent, late-night eatery in Paris (or in Europe in general) is a pain because most kitchens close between 11PM-1AM. Where to go for onion soup and steak at 2AM? Au Pied de Cochon! This brasserie has been around since 1946.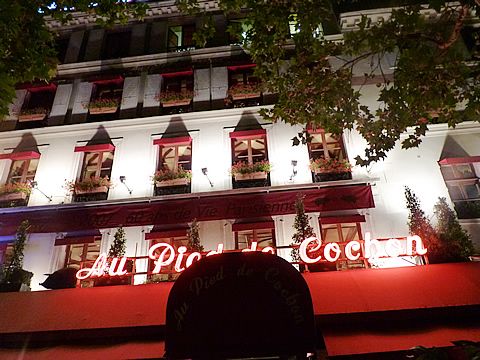 Click click click!
6:59 am
Firenze Fever
How funny. Spent eight days in Stockholm, flew to Manila for less than 2 days and after 22 hours and two delayed flights not to mention baggage problems, I'm back in Europe again. This time I'm in Florence, Italy.
I'm staying at the spectacular Savoy Hotel…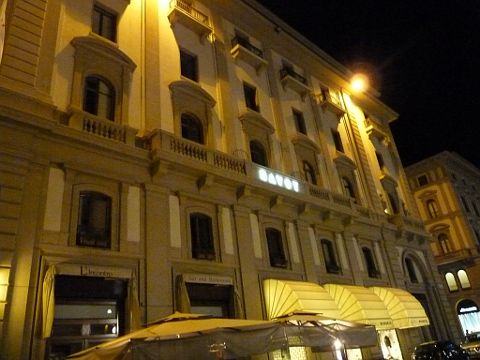 … here's the amazing view from my balcony.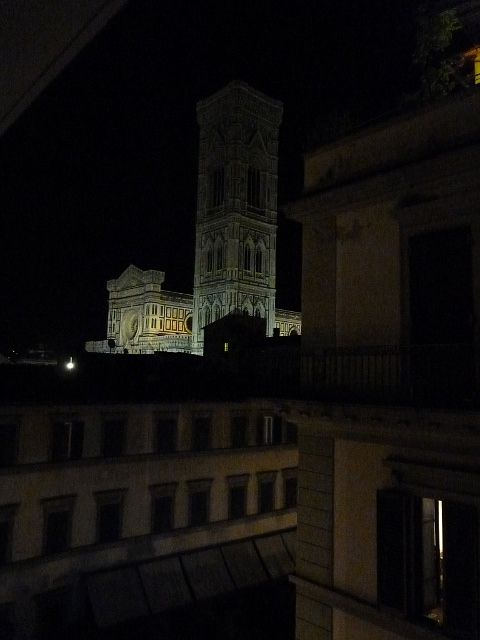 And Piazza della Repubblica at night.
Tomorrow's gonna be a busy day. Time to get some shuteye.
9:00 am
MamaLiga Restaurant, St Petersburg
Are you an adventurous eater? I am. There's more to life than having a ceasar salad or a club
sandwich. I'm not talking about devouring insects or exotic genitalia but hey, no judgment if you're into that. What I mean is that I'm someone who likes to try things I've never had before. Me and my siblings were raised by my parents to try things at least once. On a side note, read this NY Times article.
I have my limits, of course: you won't see me eat insects, domestic animals and yes, genitalia though I once had sheep testicles in Iceland many years ago. Depending on my mood, I'll try it. Ostrich meat? Had it in London. Rabbit? Had it in New York. Frogs, snails, duck fetus (balut)? Done, done and done.
Instead of saying "no" when Alexey asked if I've tried Caucasian food before, I played devil's advocate and channeled the Debbie Dumber in me. "Caucasian food? What's that? White people food?" was my reply.
So after a disappointing and fruitless trip to a Russian flea market (I was hoping to see kitschy Soviet-era things and Russian antiques but I was greeted with Made-in-USA/Made-in-China second-hand cast-offs), we went to Mamaliga for lunch.
Click click click!
6:45 pm
Grand Hotel Europe St Petersburg
If you have been to St. Petersburg, you'll know about the bridge
situation. The city is interconnected with many, many bridges and they
shut them down at certain times of the day (or should I say night) to pave way for incoming
ships. What to do after a night out of clubbing while waiting for one of the bridges to open? Well, Alexey, Dima and I popped by the Grand Hotel Europe for tea at 4:30AM. I've stayed here many, many years ago and it's one of St. Petersburg's oldest and ultra luxurious
hotels.
Click click click!
3:21 pm
The Hermitage, St. Petersburg
After visiting the stunning Balenciaga store here in St. Petersburg where the usual US$300-something sunglasses are being sold at US$1,200++ each, Alexey and I went to the Hermitage for a leisurely evening stroll.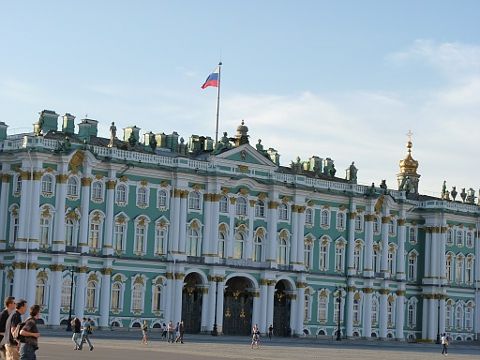 I told him this place reminded me of Place Vendome in Paris where there's a big thing in the middle of the square with all these beautiful buildings and skateboarders etc then he told me something really, really funny. I wanted to capture that on camera but then he went all shy and wouldn't repeat.
Hysterical!!