9:08 pm
Marten Trotzigs Grand, at Gamla Stan, is the narrowest street/alley in Stockholm.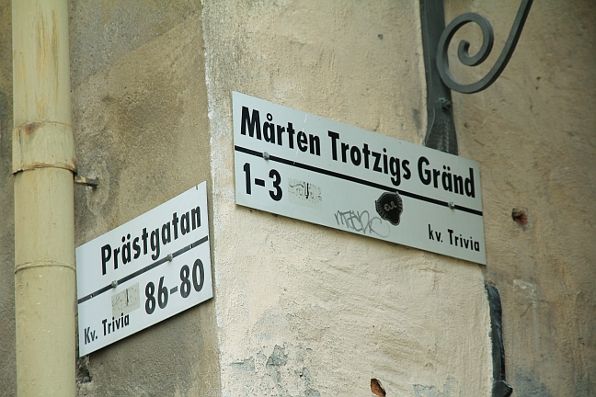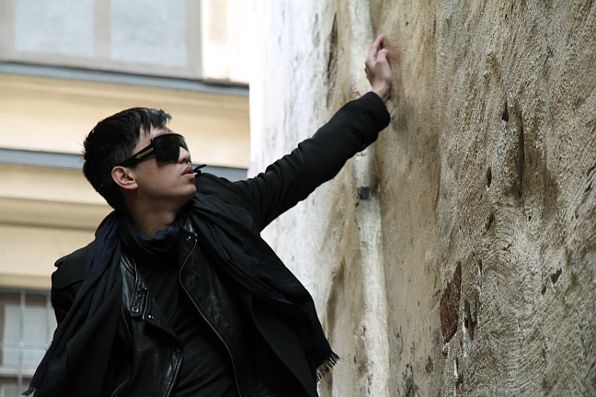 Click click click to continue.
CONTINUE READING
9:43 pm
My very weak bladder was close to bursting during a long commute outside the center of Stockholm a few nights ago. The BF thought it was best to get out of the subway and try to find a place where I can drain my pipe so to speak. We ended up at this dive bar and my man, being a real man, simply could not resist the appeal of five dollar beers. He had one, I had one and then there's the flip cam.
1:38 pm
Lunch at Pontus! Restaurant Stockholm
Earlier this week, my friend Elin joined me for a quick celebratory lunch at Pontus! Restaurant here in Stockholm. 2011 is going to be an interesting year for both myself and my blog. I recently inked a deal with a business partner in regards to my website. After more than six years of blogging, I think it's time to take my site to another level. You know me — I'm all about moving forward. It doesn't hurt to explore my options in pushing the envelope further. Afterall, I don't want to be one of those people who are forever stuck in the past. People sometimes complain how my blogging style changed from the way I blogged three, four, five years ago. What they fail to realize is that both me and my audience have grown… AND we're both continously growing. Tell me, who wants to be the same old, same old?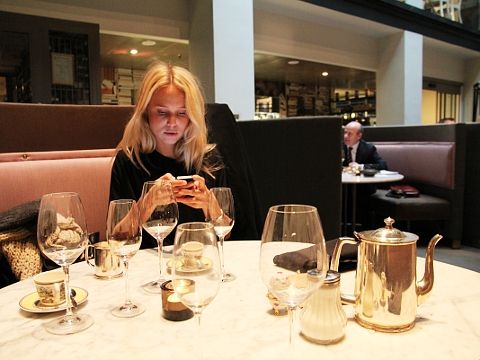 Enough about me. Click click click!
7:28 pm
Merry Cray Cray To All Of You!
My BF and two of his hags have an annual 'morning walk' tradition on Christmas Eve. I've decided to join them to Flottsbro (me and the BF went here two months ago) and it was fun. 
What is more fun though is when I stripped down to my boxers to take these shots to pay tribute to Karlie. Gotta love Karlie Koss!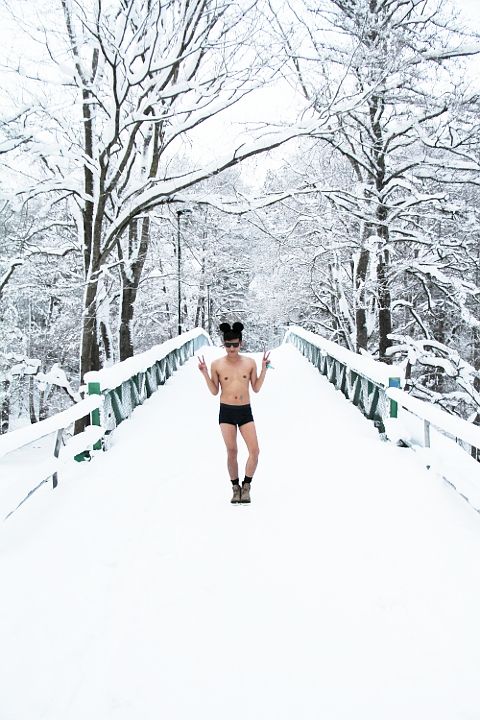 Its -16 degrees celsius out… I don't know how it feels with the windchill but all I know is damn, it's cold outside.
Time to make chicken noodle soup!
10:33 pm
Winter of My Content
Karlie Kloss in a one-piece bathing suit for American Vogue isdatchu? Just kidding.
The first thing I do when I wake up is check the weather. The colder it gets, the better it is for me because I love it when it's cold. When the thermometer hit -19 degrees celsius one morning, the first thing I said to the BF is "get the bloody camera, we're going outside!"
Well, someone has to WERQ the sweater as a dress, jacket as a cape LOOQUE. Die you INTERMIX woman you. Haha ;-) Just kidding.
Click click click!
5:52 pm
Walking, Hiking, Climbing, Maybe 69ing (NOT!)…
Not satisfied with the day trip I had on Saturday, the bf and I spent the whole Sunday walking around the suburbs. We went south, to the woods. Real woods with real trees, lakes (or river??), hills, etc. I'm the least outdoors-y person out there but our trip made me fall in love with mama nature.
Parka from H&M, shearling jacket from Vince, sweater from Whyred, jeans from Uniqlo, canvas sneakers from Generic Surplus.
Click click click for my video diary.
7:56 pm
Autumn Leaves
This, my friends, is why Autumn is my favourite time of the year. I love the cool temperatures, the amazing colours and of course, look at the sea of leaves!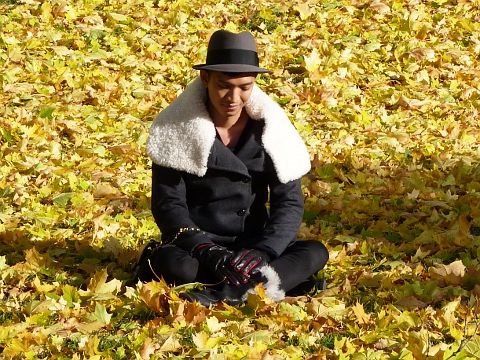 Vintage hat from boyfriend, coat from Swedish brand HOPE, gloves from H&M, sweater from Filippa K, boots from Burberry Prorsum.
More photos from our roadtrip coming up!
7:41 pm
Royal Gripsholm Castle, Sweden
Maria picked me and the bf early in the morning to go to Mariefred, a Swedish town 65 kilometers outside Stockholm, where the Royal Gripsholm Castle is located.
Inside the Royal Gripsholm Castle you'll find the National Portrait Collection (of Sweden, duh) spanning over 4,000 paintings starting from the 1500s and onwards.
Pictures to follow.
1:47 am
What to Wear: "Chanel N°5 And Nothing Else"
I spent the whole day out with the bf and one of his friends on a trip (more on that later) and after cake and tea at Taxinge Slott (aka Taxinge Castle), the bf interviewed me for shits and giggles.
Fun times. :-)
12:59 am
Yesterday's Dinner
One of the bf's friends invited us for an initimate dinner yesterday at his lovely home. I must say it was one of the best dinners I had. Everything was perfect; our host was a complete gentleman.
After our meal, he played the piano… we stayed at his place for five hours, until 1AM… it's a miracle that we made it on the long train ride home.