12:00 am
Have you seen Miu Miu's spring/summer 2012 ad campaign video? I *LOVE* the capelets! Aussie actress Mia Wasikowska is the star of this season's campaign.
9:00 pm
I've been monitoring online stores that carry 3.1 Phillip Lim (SSENSE and Shopbop) and I cannot seem to find this sheer white sleeveless top with yellow strip panels from his spring/summer 2012 collection. It's one of my favourite pieces from his show (tried to photograph it from all directions while sitting on the front row) and I'm surprised it hasn't arrived yet. I hope it's not one of those 'for-show' pieces that they don't end up producing.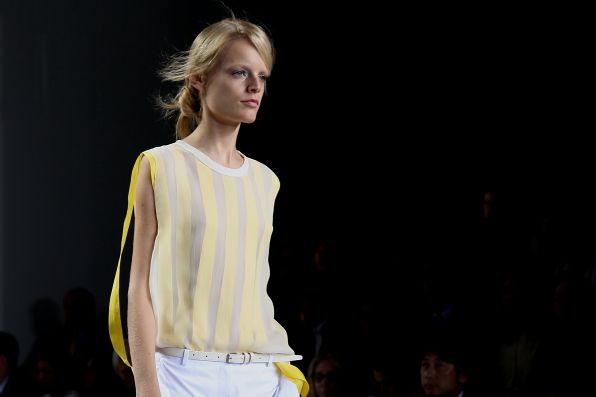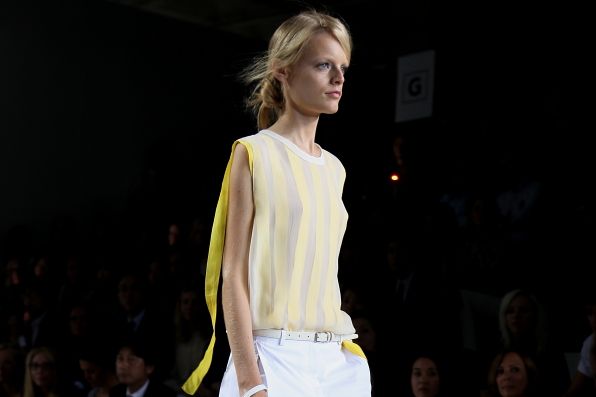 I love it, I need it, I must have it. That yellow and white top needs to come into my life. Stat! I even went to the store in New York last month to look for it to no avail. I ended up buying a pair of mesh trousers and mesh boots instead.
Click click click for more pictures!
CONTINUE READING
11:00 am
I bought this navy veiled beanie designed by Stephen Jones for Jil Sander at the Paris boutique during Paris fashion week and I've been wearing it almost every day. It's one of my favourite purchases this season and I've gotten major mileage out of this (very) expensive hat. I regret not buying the white one. What's annoying is that it took an amazing genius like Stephen to come up with the idea of combining something so terribly banal (beanie) with something so chic (netted veil). The result, is, phenomenal! I can't believe no one ever thought of it before and could've sold it for a friendlier price.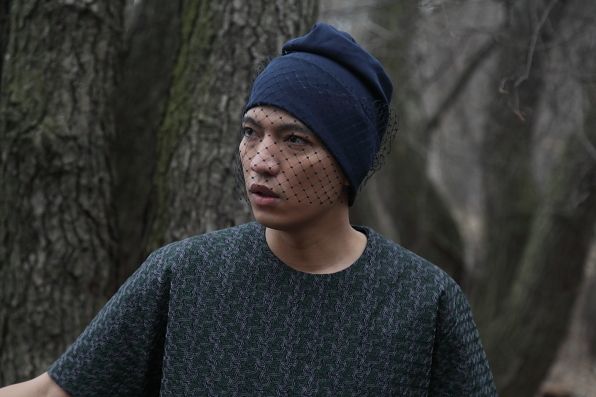 Veiled beanie hat by Stephen Jones for Jil Sander (click HERE), Embroidered men's t-shirt by Jil Sander (click HERE)
Jil Sander is available online at Mr. Porter, Net-a-Porter, Luisa Via Roma and Oki-ni.
Click click click for more photos!
CONTINUE READING
4:39 pm
A trip to Milan won't be complete without paying Prada (aka handing out cash you've earned in between seasons) a visit. I picked up two of their stunning spring/summer 2012 shoes before Fashion Week began.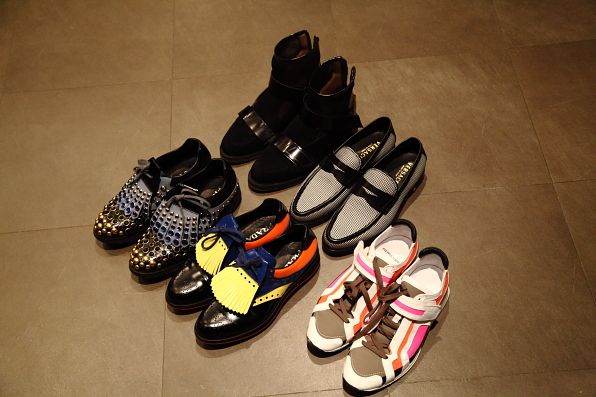 Black mesh bootie by 3.1 Phillip Lim, houndstooth loafer gifted by Versace, sneakers by Pierre Hardy (click HERE to buy), golf shoes from Prada.
5:01 am
1:21 am
GQ China asked me to review my favourite menswear collections for their GQ Style spring/summer 2012 preview and here's the result. I'm very excited to be contributing to issue. I'm also happy that they used my beloved friend Sonny Vandevelde's stunning photographs. The 10-page feature looks great. I feel like a grown up! I also apologize for all the delays in the process. Writing from the back of cabs and airport terminals was no easy feat — I see mental images of my Editor pulling her hair just to extract a review from me. LOL. Thank you so much GQ China for the wonderful opportunity and I hope to work with you again in the near future.
Click click click to see more!
CONTINUE READING
5:31 am
I arrived a wee bit too early at the 3.1 Phillip Lim spring/summer 2012 fashion show in New York so I popped backstage to take a sneak peek. Here are several photos I took.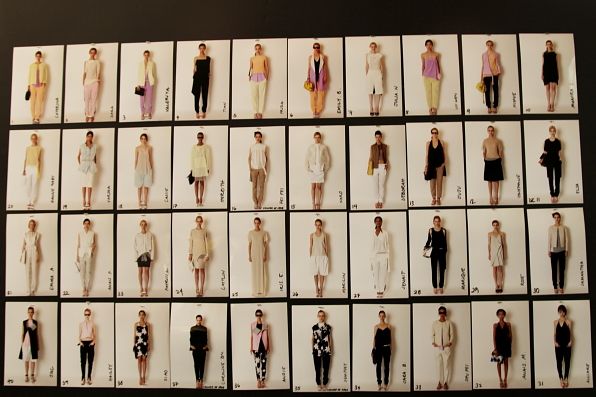 Click click click!
CONTINUE READING
10:36 am
People always, always shake their heads in disbelief whenever I tell them I need to be home early the night before a Chanel show. It's important for a girl to get a lot of sleep. Afterall, one has to wake up early. I like to go to the Grand Palais at least an hour before the show starts to see what the incredible Karl is up to. What I like about Chanel shows (at least the ones I've been to) is that you can guess the theme of the set based on the invitation. I had a hint that it's going to be an aquatic set when I received mine. However, no amount of guessing or hinting can replace the actual experience of being there and seeing it for yourself. Karl and his team have always blown my mind (and expectations) away. They turned the Grand Palais into a magical ocean bed, complete with underwater creatures — octopus, seahorses, fish, clams, starfishes, etc.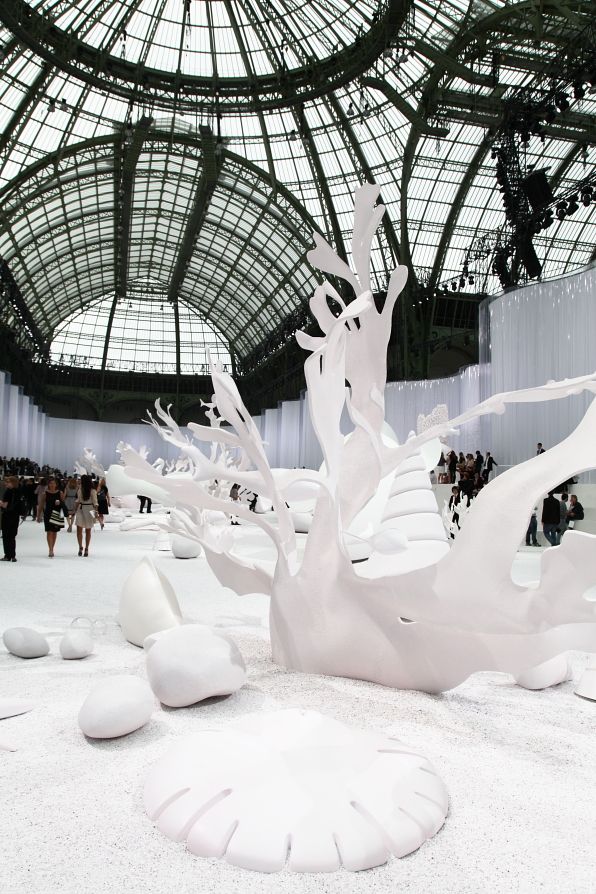 After the jump: Alexander Wang, Carine Roitfeld, Franca Sozzani, Lady Amanda Harlech, Uma Thurman, Hamish Bowles, Anna Wintour and more!
Click click click!
CONTINUE READING
8:28 am
Here it is… Humberto Leon and Carol Lim's smashing debut for Kenzo spring/summer 2012!