3:15 pm
You get what you paid for.
The highly-controversial oversized fox fur collar I ordered from China arrived last week. TBH, I don't know what to call it. Scarf? I dunno. I can't call it a wrap or a shawl either because it's too small to be a wrap. Not sure about collar because it's too big to be a collar. Whatevs.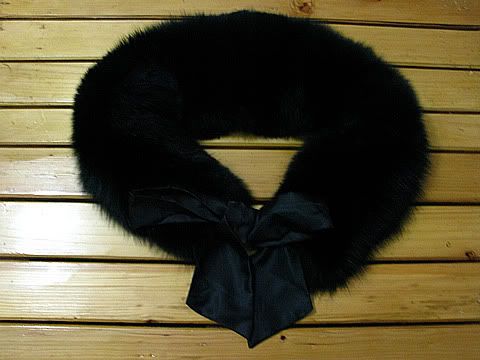 As I've previously mentioned, I got it in black because it's a classic.
Click click click!
9:26 pm
Prizmic and Brill
I don't usually venture out beyond the 2nd floor of Greenbelt 5. I've been hearing great things about Prizmic & Brill from friends so I thought I'd check it out and I'm glad I did. It's my new favourite shop here in Manila and yes, they allow photos to be taken inside. Hah!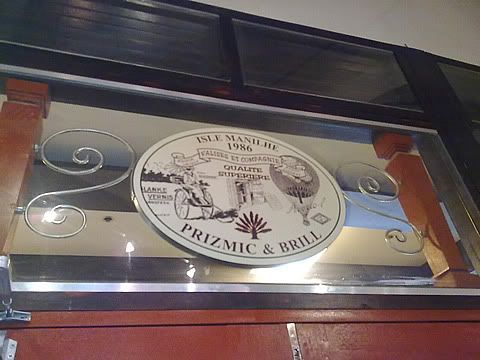 So chic this store. Click click click!
1:31 am
Lovely Leggings
Bling bling and Vogue Russia aside, my chat with Michael Angel last week inspired me to take out my strikingly colourful leggings he gifted me last year.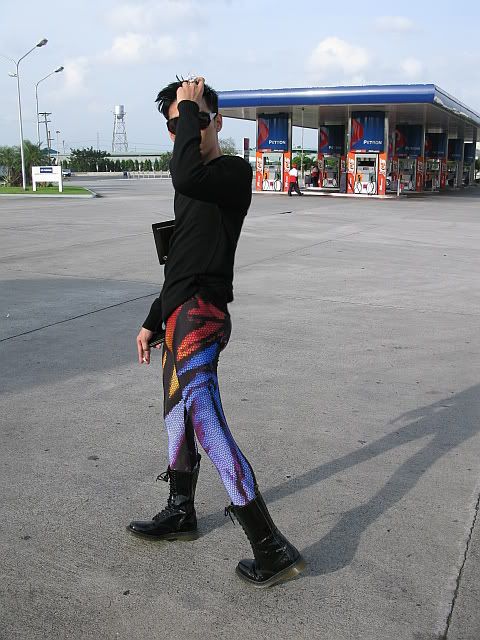 During our chat, I voiced out that the leggings were rather a bit loose on me and then he told me that the pair I have is actually a prototype. Wow! I also found out that the leggings at the store are a little, just a wee bit smaller than the ones I have and size small would fit most body types because they are stretchable. You may also cut the bottom part of the leggings without a hitch if you don't like the 'scrunchie' effect.
Michael has been generous enough to provide you my dear readers with a promo code for FREE SHIPPING anywhere in the world for all orders over US$250 at his online store. Just enter the code MABB297509 upon check-out. I'm totally obsessed with his leggings and tanks, you have no idea. I'm thinking of buying another pair or two, I just need to get my finances in order.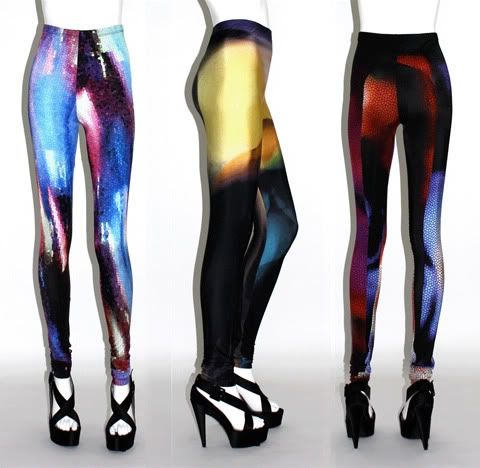 Visit http://www.michaelangelshop.net.
More pictures (and a funny story) to follow!
photo credits: michael angel

12:08 am
Gilt Groupe Invitation
Some of you have been emailing me whether or not I have an invite for the members-only discount shopping site Gilt (aka Gilt Groupe). I know I haven't blogged about them on my site though I've posted a few tweets recently. I was holding off until I order something from them. Well, I bought a sweater and a scarf and they arrived safely. They ship fast!
The way Gilt works is that they post new items, which are sold at first come/first serve basis, at 12 noon (US Time) every weekday. Each designer sale lasts for 36 hours. Between you and me, I've seen a lot of major bargains over the past few months. I got a cashmere scarf for almost $50. Not bad of a deal eh?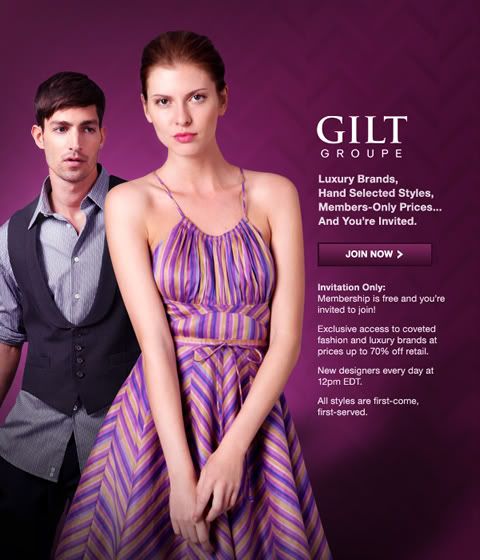 Click HERE to join Gilt.
Unfortunately, Gilt can only ship to United States addresses at this time. They do not ship overseas. It helps if you have a friend who is based in the US who will receive the package in your behalf then ship your order to you.
4:00 pm
Mich Dulce Sale in London
My gurl Mich, who is currently in Europe werqing her butt off, is having a sale in Londontown!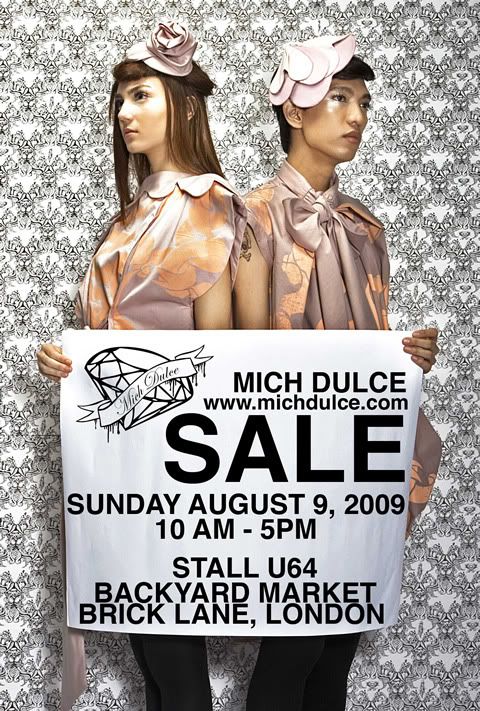 Check it out.
6:38 pm
There's a fun sale over at Rafe in Greenbelt worth checking out. Markdowns at 50% off and more. Go!
—-
This message was sent from my mobile device.
Bryanboy
www.bryanboy.com
*This post uploaded via BBMobile*
4:43 pm
I've been waiting for months for these old school granddaddy shoes to go on sale at ac+632 but the store won't budge. I'm sooo obsessed with them but they're a bit pricey. What the heck, I got myself a nice nifty pair… can you guess which one I got? Can't wait to wear them.
—-
This message was sent from my mobile device.
Bryanboy
www.bryanboy.com
*This post uploaded via BBMobile*
9:46 pm
Fox Fur Collars for $99!!!
I don't know about you but I can't wait for summer in the northern hemisphere to be over. Autumn is my favourite season of the year. Oh what am I talking about, I love winter. Coming from a place where it's permanently hot and humid, nothing excites me more that traveling where it's -5 degrees outside and my frozen bollocks are the size of raisins. I know it's still too early to plan where I'm going for a winter vacation this year (if I ever get to go, that is) but what I know is that it's never too early to plan for outfits!
Which is why I'm so happy that I found this awesome eBay store based in China (with over 2,000 positive feedback) that sells fur items like rabbit, fox and mink scarves. I bought a brand new black fox fur collar/wrap for US$99 + shipping.
They come in different colours such as:
Because you're dealing with the manufacturer directly, you can ask them to dye something for you if the colour that you want is not available.
I'll take photos when I get the package over the next few days. I'm excited!!
You're welcome.

*photo credit: eBay
9:00 pm
Martin Margiela Mono Lens Sunglasses
What are your thoughts on the latest rendition of the iconic Martin Margiela L'Incognito sunglasses?
Available at OKI-NI.
I quite like it.
However, I'm not sure if it's worth the $500 price tag. I need major justification.

*photo credits: oki-ni