Magnificent Marie at Adelaide Tokyo
Sometime last week, my new friend Marie brought me to the Adelaide store for a little bit of shopping. Marie is a very famous model/celebrity in Japan and we met earlier in the week while shopping along Omotesando. I was like, omg who's that gurl, she's soo pretty! Then we bumped into each other at a party in Le Baron de Paris when she was about to leave the club, that's when we became friends. Next thing you know she took me around the shops.
I took a snap of her working a Marc Jacobs Collection jacket (which I thought was very cute) and a pair of Balmain jeans.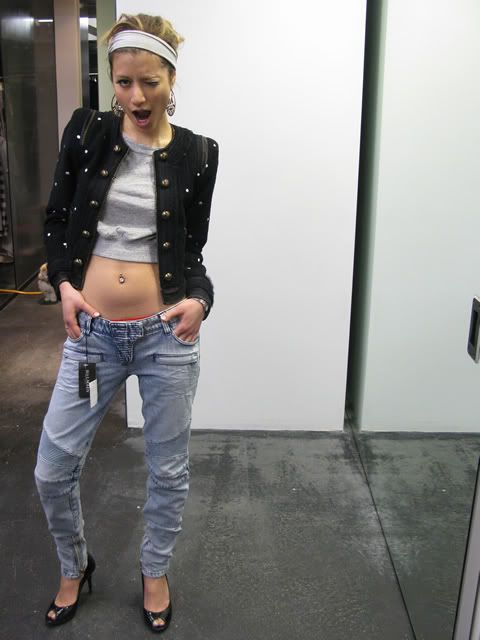 Click click click!