2:13 pm
Just got out of the Emilio Pucci spring/summer 2012 fashion show by Peter Dundas. Here are three photos from my collection. I sat in between two very stylish women: Anna Dello Russo and Shala Monroque who looked extremely chic.
Heading off to Moschino Cheap and Chic. Last show of the day!
Brought to you by Range Rover.
6:50 am
Emilio Pucci Fall Winter 2011 Finale
Here's the view from my seat at the spectacular Emilio Pucci fall/winter 2011 fashion show by Peter Dundas.
9:50 am
Small Bag, Big Bag
Check out my lovely new Pucci bag who looks so humble and modest in contrast to TheBaghag's spectacular crocodile Hermès Kelly. I took this photo on my blackberry before dinner last night.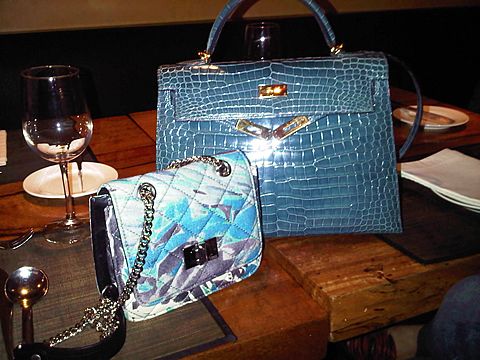 Beautiful babies, no?