Channel News Asia (Singapore) Primetime Morning – The Insider
It's 9:30AM and I just finished watching Channel News Asia interview (live, if I may add) the lovely and adorable Sharon T. who is Style: Magazine Singapore's Fashion Editor. She was there to talk about Fashion Blogs.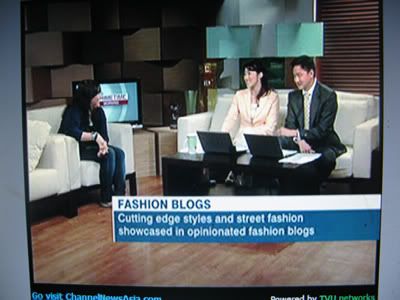 Guess who got a great plug in Singaporean televeeeeeshonnnn beamed across Asia? Unfortunately, I don't have a tv in my room so I watched the whole thing via streaming video online. Click click click for screenshots!