2:00 am
One of Australia's top morning shows, Sunrise, interviewed me during Fashion Week in Sydney.
7:00 am
Don't forget to pick up the latest (spring/summer 2012) issue of 10 Magazine UK. Anna Mouglalis, in Chanel, is on the cover. Ten is one of my favourite fashion glossies! Pringle of Scotland recently collaborated with my beloved Sophia Neophitou-Apostolou and they've invited their favourite personalities for this cute travel Q&A feature. Anna Dello Russo, Antonio Berardi, Katie Hillier, Susie Bubble and Jen Brill (among many others) also took part and all of us wore pieces from the 10 x Pringle collaboration. I sent in a cheeky photo that my bf took of myself, dozing away at the Swissair lounge at Zurich airport in January.
Click click click to read my Q&A.
CONTINUE READING
7:56 pm
To my readers in the Philippines, be sure to get a copy of the March 2012 issue of Spark Magazine. This is my third magazine cover (the others are Style: Magazine Singapore and Tush Magazine Germany). My besties, Ingrid and Daphne, are also in it. I had so much fun doing this shoot (they're always fun especially when you're with very good friends) almost two months ago.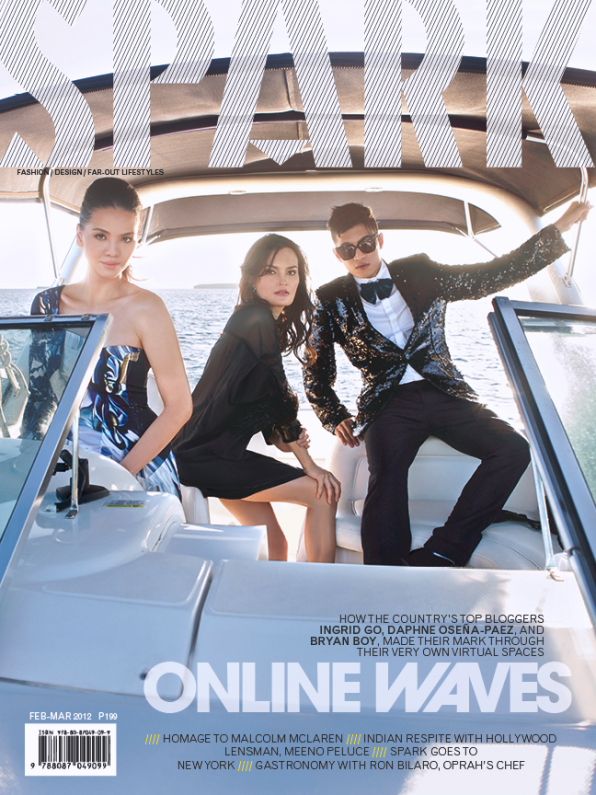 Click click click for two more versions of the cover and some preview shots!
CONTINUE READING
12:03 pm
Have you picked up the Fall 2011 Fashion issue of New York magazine? They've photographed me along with 16 other personalities in fashion — Yves Saint Laurent's Stefano Pilati, Donatella Versace, Carla Sozzani, Emma Roberts, L'Wren Scott, Dries van Noten, Olivier Theyskens and more.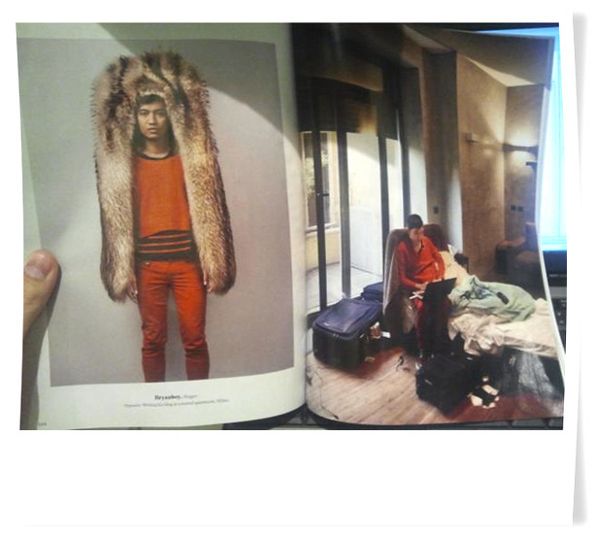 Click click click to view the entire set!
CONTINUE READING
2:02 pm
Bryanboy for Vogue Nippon February 2011
February next year is gonna be an interesting month for me, magazine-wise. I was shot for the cover for a Singaporean fashion magazine a few weeks ago — I can't wait for you to see the end result. It's a MASSIVE surprise and you'll be shocked.
Meanwhile, I took part at a shoot for the amazing folks at Vogue Nippon last year and now their February 2011 issue (Karen Elson in Prada cover) is out. Here's my double page spread for their editorial called "Bloggers Beat".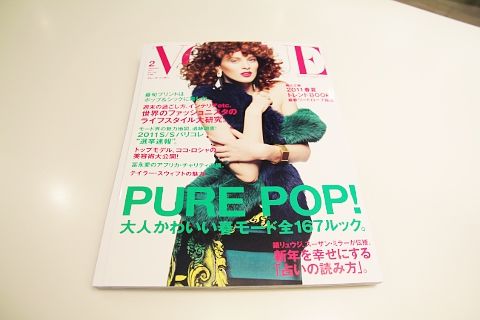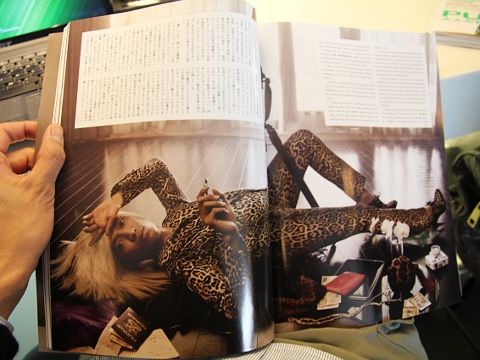 Speaking of Japan, I'm currently stranded at Tokyo Narita airport and I'm just passing time at the lounge. My connecting flight has been delayed. Wish me luck. I can't wait to go to my next destination.
9:01 am
Bryanboy For TUSH Magazine Cover
I know, I know. The concept of me being on the cover of a magazine is something difficult to digest. It's one of those things that you joke around with your friends — "so what's your dream in life?" "oh me? to be on the cover of blah blah blah, yaddi yaddi yadda." You know it's NOTHING serious but you say it (tongue in cheek) anyway, because it's fun.
Well, the folks at TUSH, one of Germany's coolest fashion magazines, invited me to be on the limited edition cover. We also did a cute little spread, etc etc etc. My friend Armin Morbach shot me back in August.Forgive me for the quality of the photograph because the cover image was printed on silver/mirror-like paper.
The magazine is available in Germany but we're working on a way where y'all can order a copy of the latest issue. Give me a few days to get that sorted out.
Thank you TUSH! It's such an honor to be on the cover and it was fun working with the family.
6:39 pm
Bryanboy for Nasjonalgalleriet
The fun folks at NRK/Norwegian TV interviewed me in between shows during New York Fashion Week.
They also followed me at the fun Diesel Black Gold (designed by Sophia Kokosalaki) show where I wore, quelle surprise, Diesel.
6:22 pm
TV4 Nyhetsmorgon Sweden
Earlier this week, me, Hanneli and Elin made a guest appearance at TV4 Nyhetsmorgon. It's Sweden's biggest morning show on TV.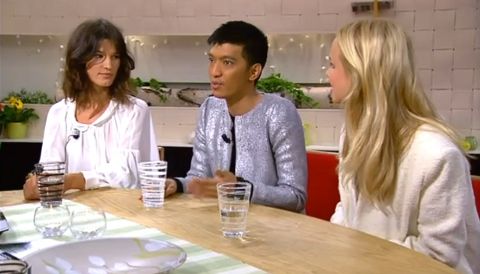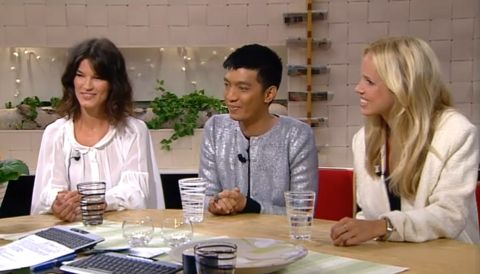 Click click click!
11:49 am
Expressen Sweden
Expressen, one of Sweden's most-read dailies, ran a story on fashion bloggers and their favourite style tip.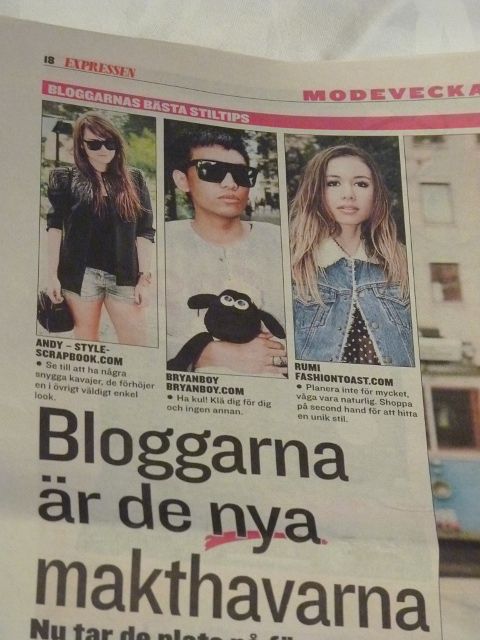 Thank you for the lovely mention.
8:02 pm
Bryanboy for Vogue Türkiye
During the spring/summer 2011 menswear shows in Milan, I had a chat with the lovely folks over at Vogue Turkey. Click HERE to watch the interview. There's a slight problem with the way they captioned the questions but check out the video anyway.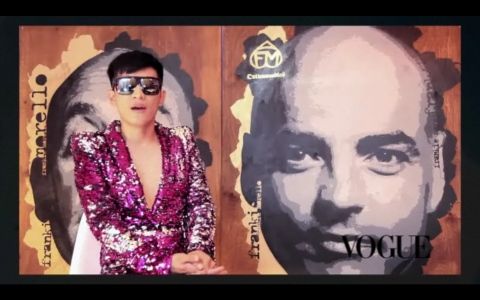 I STILL have lots to learn… like how to express myself eloquently, for instance, so I don't sound like a rat going around in circles haha. AND I NEED TO STOP SAYING "y'know".
Ah well, video interviews aren't really my strength but whatever. I had fun that day!
The stunning, va-va-voom bling bling jacket was made by Frankie Morello and it's from their women's fall/winter 2010 collection.
Thank you so much Vogue Turkey for the opportunity!
screenshot via: Vogue Turkey