My other half has a newfound obsession: photo editing. After dinner last night, I told him to download GIMP, a free, easy-to-use graphics software which he can use to edit photos. Not in a "I want to be skinny, liquify 50 pounds out of me" kind of way but easy, breezy, effortless cover girl type of photo editing. You know, change the colors, crop, resize pictures to make them smaller, etc. The internet connection in our gorgeous hotel is a nightmare and it's stressful, not to mention emotionally draining, to upload files on teh interwebs.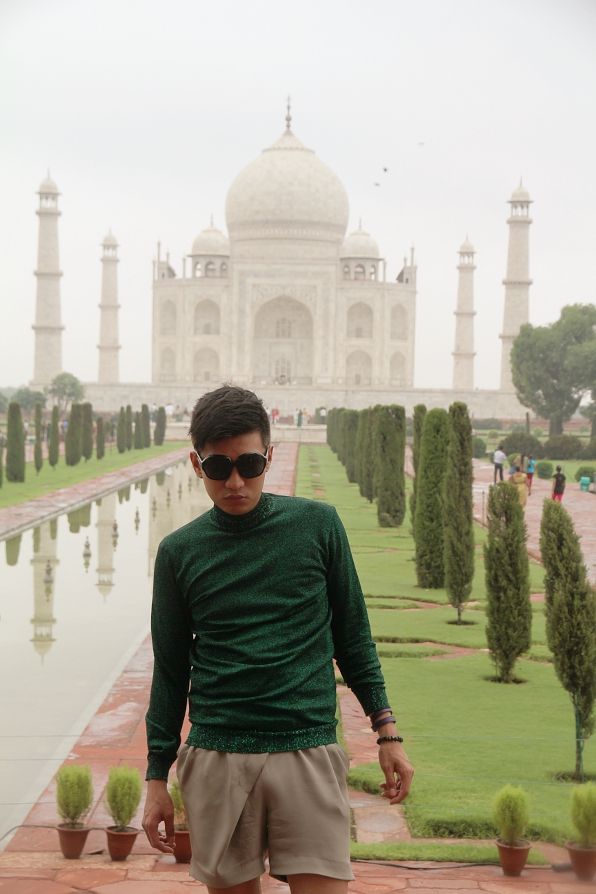 Sunglasses from Miu Miu, Fall 2011 lurex sweater from Prada, shorts from Elizabeth & James
I was sitting beside him when he emailed a selection of personal photos (both wonderful and depressing) to his friends and I couldn't stop myself from asking, what is it with white people's westerners' obsession in photographing (and sharing) the other side of reality? You know what I'm talking about — the grim part of human reality. They like to travel far and wide, especially to the exotic, to deliberately photograph poverty, the sick, the disabled, dead dogs, unsanitary conditions, etc. He says he likes to photograph them because he thought it was shocking, out of the norm and of course, extraordinary. "This just doesn't exist in Sweden," he says.
Click click click!
CONTINUE READING