12:00 pm
Live from Milan — watch the spring/summer 2013 Prada fashion show, right here, right now!
8:40 am
It's been quite some time since I last took these Alexander McQueen visors out for a spin. I've had it for a couple of months now. It never fails to draw so much attention — I've been stopped many, many times on the street from people asking me whether I could see through them (the answer is yes)! And then of course, talking to my friends always result in major hysterics. "You need to take them off when I'm talking to you. I can't take you seriously!," a friend quipped. The visors are obnoxious, yes, but it's a great conversation piece. I love it.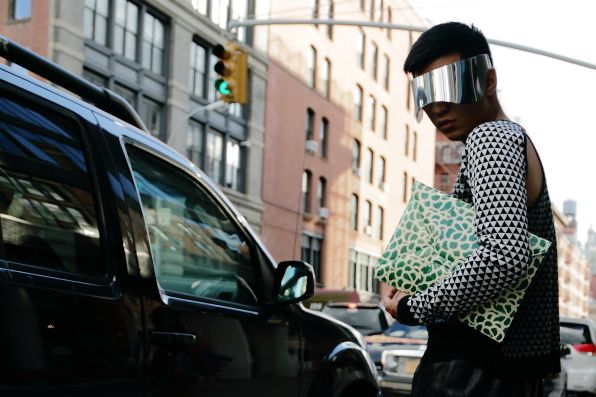 Sunglasses/visor by Alexander McQueen (HERE), sweater by KARL by Karl Lagerfeld (HERE), shorts by Alexander Wang, clutch by Oscar de la Renta, shoes by Prada
11:02 am
Just kidding!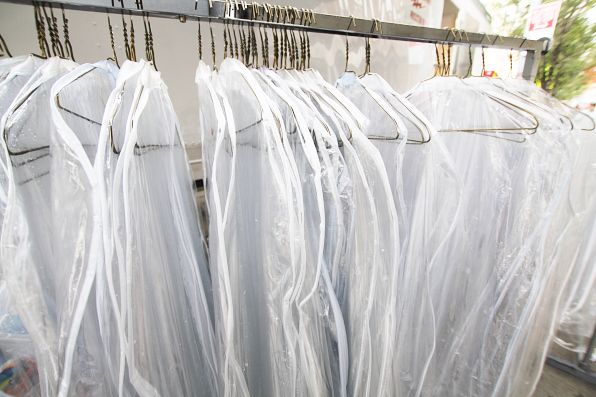 On me: t-shirt by Michael Angel (click HERE), shorts by Theory, sunglasses by Celine, backpack and shoes by Prada. Photos by Fabian Hart.
2:05 pm
How are you prepping for fall? I bought this tweed outfit (top and trousers) from J Crew sometime last week and I thought it would be cool to elevate the look with this ultra chic and ultra luxe crocodile Oscar de la Renta small dex bag. Ditto with the floral appliques of the new shoe from Prada. Little touches of lady-like goodness certainly won't hurt a boy from time to time.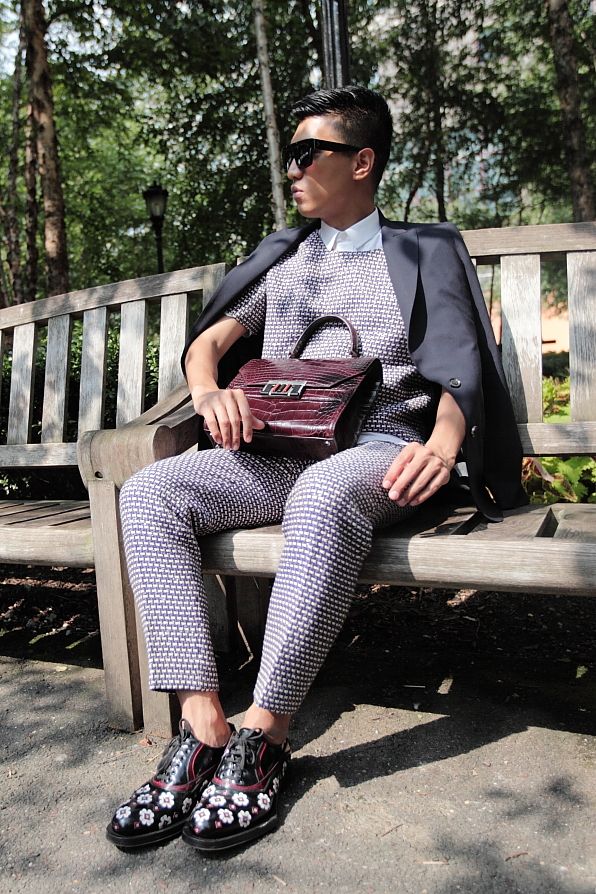 Sunglasses by Celine, custom-tailored white shirt, Theory jacket, tweed top and trousers by J. Crew, shoes by Prada and Small Dex crocodile bag by Oscar de la Renta.
Click click click for more!
CONTINUE READING
1:25 pm
What's worse than a crying infant while trying to sleep on intercontinental flights? A twenty-minute ferry ride from Manhattan to Brooklyn filled with children laughing, children crying, babies who ate their own fingers and hands, babies who dropped their pacifiers on the floor, etc etc etc. I'm very much pro-water taxis but yesterday's trek was something else. Rumi and I were surrounded by screaming toddlers on the ride to Williamsburg.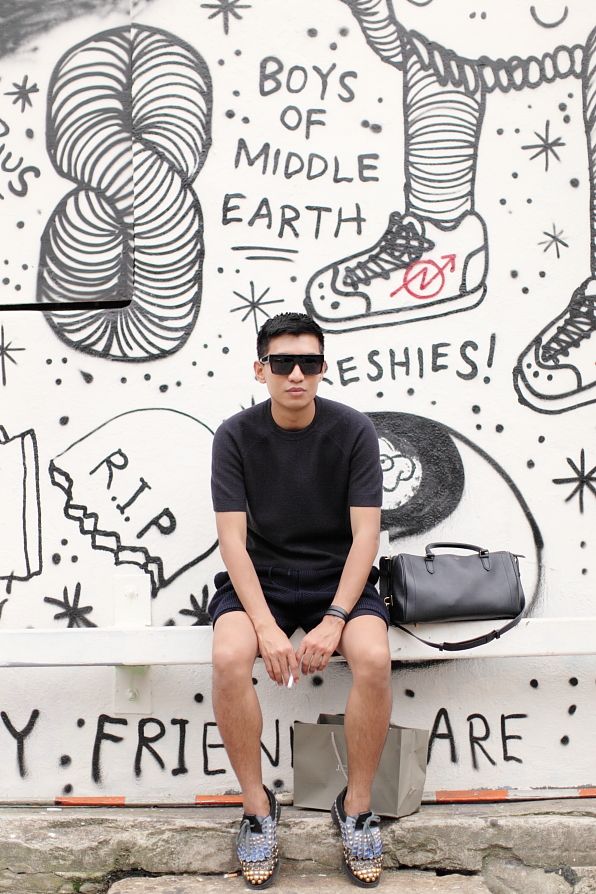 Top by 3.1 Phillip Lim, shorts by 3.1 Phillip Lim, bracelet by Hermes, sunglasses by Celine, handbag by Celine, shoes by Prada
12:40 pm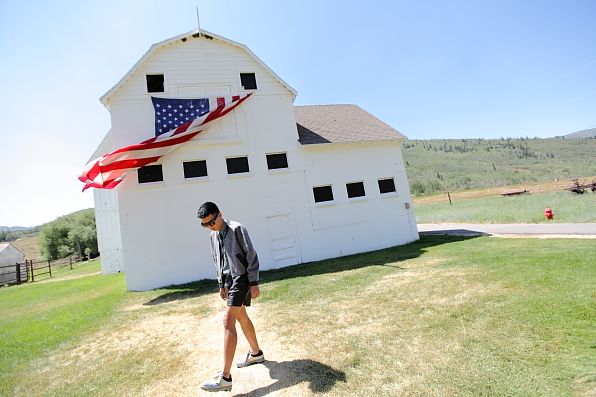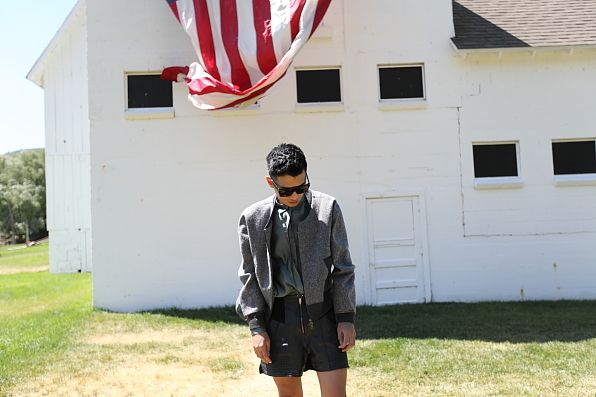 Sunglasses by Celine, jacket and shirt by Michael Angel, shorts by Alexander Wang, shoes by Prada
CONTINUE READING
1:15 pm
My buddy Isaac visited me in my new apartment yesterday afternoon. After ordering Indian food and him spilling icky sauce on my floor, I told him that we should burn some calories by hauling our carcasses over to Battery Park. I've never been on that part of city ever. There are (still) so many places in Manhattan that I haven't visited either. I can't wait to explore every part of NYC while I'm here. Afterall, it won't be long until I join the rodeo and start traveling again…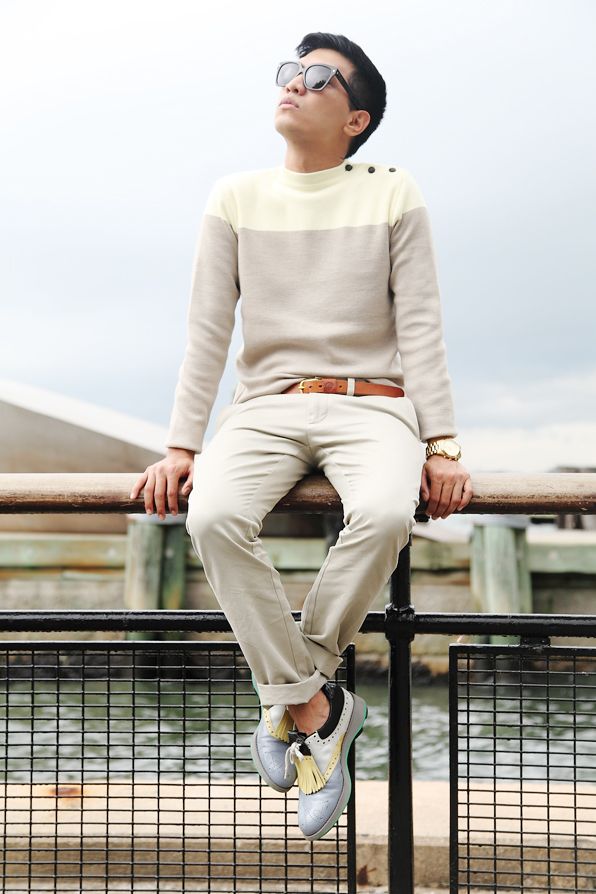 Sunglasses by Yves Saint Laurent, sweater by The Jante Law, belt and trousers by J Crew, shoes by Prada, watch by Michael Kors
Click click click!
CONTINUE READING
11:58 pm
I'm obsessed with the cleanliness, purity and amaze tailoring of Miuccia Prada's spring/summer 2013 menswear collection.
3:49 pm
Anyone else going through fashion fatigue? June is the time of the year when merchandise are being marked down. Rumi and I have been hitting the stores as of late because of the sales. I must say I'm sick and tired of whatever is out there. The markdowns are not that great. Spring/summer 2012 clothes and accessories feel old — it doesn't help that our consciousness was bombarded with images of people wearing them since last year.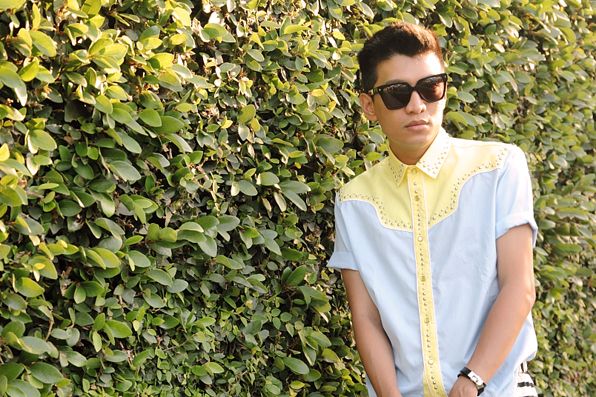 Sunglasses by Yves Saint Laurent, shirt by Prada, bracelet by Hermes
I feel like I need a wardrobe cleanse. Even though I bought a couple of new pieces on sale, they still feel stale in my closet. It's time for new merchandise. I can't wait for Pre-Fall and Fall to hit the stores.
6:00 am
Roman Polanski directed this short film (A Therapy) for Prada featuring Helena Bonham Carter and Ben Kingsley. I love it. I always have the same EXACT reaction every time I see a gorgeous fur coat. See for yourself!