2:50 am
Alexander Wang
Club Sandwich at Norwood…
10:00 am
V Man Party
I laughed so hard when I saw this photo a few hours ago at the gorgeous V Man website. Why? Well, the first thing that came to my mind was good ol' fashion TOKENISM. Chanel Iman is dat chu? Jourdan Dunn is dat chu? Just kidding.
11:41 pm
$8 and a Metrocard
What a nightmare. Lemme retrace what I did before — I remember going to Beige at Bowery Bar, the Cock and Urge the other night for some good ol' trashtastic gay night. I stopped by a convenience store after for a quick sandwich. I got up yesterday at 9:30AM, dumped all my crap inside my bag and went out for a quick stroll around town. Fast forward to 5PM, I was gonna take a cab to go to an ATM and Michael Angel presentation and when I
looked at my bag, my small red Vuitton epi wallet is gone. With
everything inside. IDs, plastic, cash. How or where I lost it I have no
idea. The only thing I had left were eight $1 bills scattered around my bag and a week-long metrocard which I've only used once.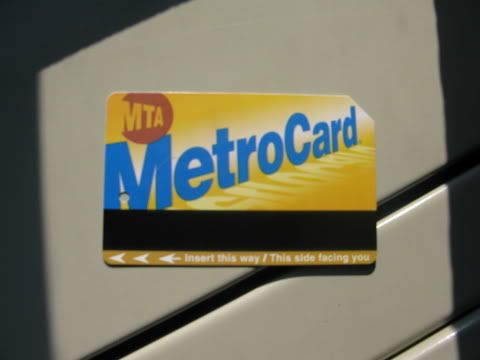 Funny how JD Ferguson called me on the phone to ask where I'm at and I told him I really don't know… I'm inside the train and I could see a bridge on the window. He said "gurl you're in Brooklyn." Then my phone batteries went out. An hour and a half of painful walking and subway rides, I finally made it at Michael Angel.
OH KAY.
Remember how I got attacked by those PETA activists in Paris three years ago and they ruined my chinchilla? Well, this is the worst. Wallet lost, phone died, left my camera batteries in my room and stuck in a god damn train in Brooklyn. I wore Missoni, Vuitton fur and Birkin bag with nothin but $8 and a metrocard. What would you do if you were in my shoes? I wanted to cry in the train but all these people were looking at me like I'm some kind of freak. It's gonna take more than a miracle at this point. I've already started fielding some calls. Desperate times, desperate measures — time to go to
Craiglist and advertise my "$ervice$" (what $ervice$) perhaps? Yikes!
10:52 pm
Good Shot, Bad Shot.
Good shot.
10:29 pm
Belated Valentine's Day
At long last. Internet superstars united! It's soo nice to finally have met my friends Valentine and Olga after all these years. I bumped into Valentine after the Marc show but yesterday was the first time we formally sat down for a chat. I love them so much! They popped by the hotel yesterday night for a quick drink. IMO, Olivia Palermo (who I'm fascinated by — that gurl is flawless!!!) would NOT have a TV show without these two.
11:46 am
Happiness.
In one shot. Here's one to treasure for life.
11:44 am
Queen Mother and Child
Ok everyone, get down on your knees and meet the ultimate. It's no secret that Carine Roitfeld is so warm, friendly and nice. But omg, she's so ferosha to the max… her fur is soo soft and darn it, she smells sooo good!!!!!
11:41 pm
I HEART Hamish Bowles
Here's one for the memories. I have never been starstrucked before but guess who I met last night? I apologize for the photo but….