7:12 am
After a week's worth of desert, drought and desolate sceneries, we drove from Reno, Nevada to oh-so-gorgeous Lake Tahoe. It's refreshing to see traces of greenery and civilization once again. Lake Tahoe is so beautiful.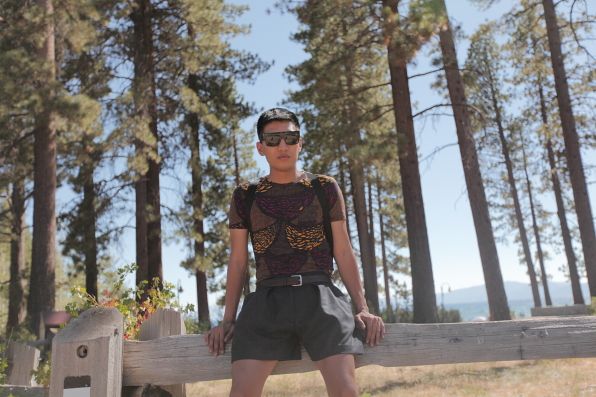 Sunglasses by Celine, t-shirt by Burberry Prorsum, belt by J. Crew, shorts by Michael Angel, backpack by Prada
Click click click!
CONTINUE READING
5:46 am
9:00 am
This is too cute and funny not to be shared. Rumi and I tried to record a video vlog for Nylon Magazine and we failed.
2:00 pm
No road trip in the wild, wild west is complete without paying a tribute to cowboy culture! We stopped by this shop called "Boot Barn" in Winnemucca, Nevada and bought a couple of real, authentic cowboy hats, toy guns and other 'Western' paraphernalia. I never really had the chance to play 'Cowboys and Indians' when I was a child so unleashing my inner cowboy in the middle of Podunk, Nowheresville was rather fun.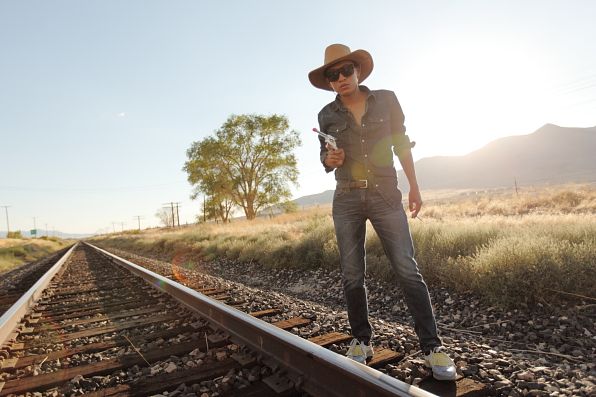 Click click click!
CONTINUE READING