9:37 am
I arrived early at yesterday's John Galliano show and managed to see the rehearsal before they let people in. Karlie Kloss opened the show. I love Karlie; that girl is a thoroughbred, through and through. She's also one of the (genuinely) nicest models around.
5:09 am
This, my friends, is an example of a perfect Vogue cover.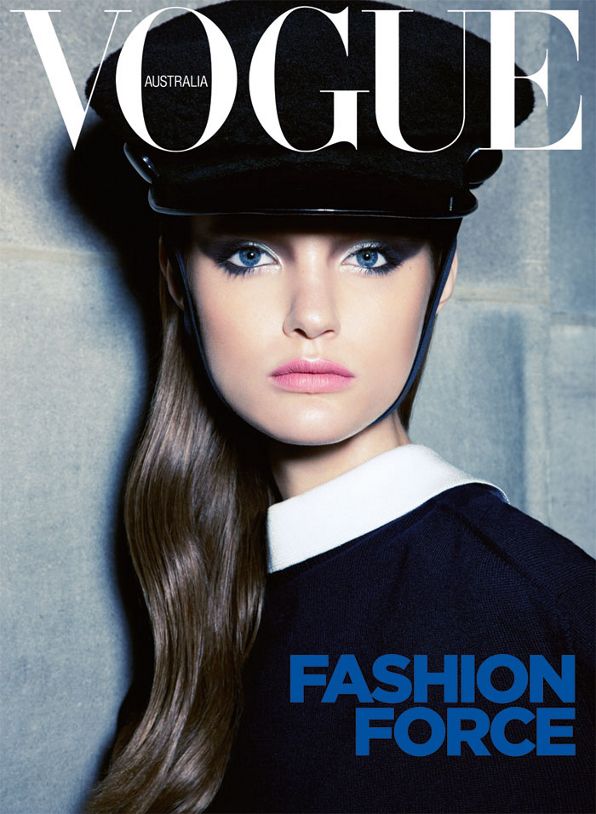 Katie Fogarty, in Louis Vuitton, is on the cover of Vogue Australia's September 2011 issue.
I also think it's Vogue Australia's best cover in the history of their existence.
Well done, Vogue Australia, well done.
2:54 pm
I went backstage after yesterday afternoon's Animale spring/summer 2012 show and guess who I met? Raquel Zimmermann! She flew in from New York specifically for the show.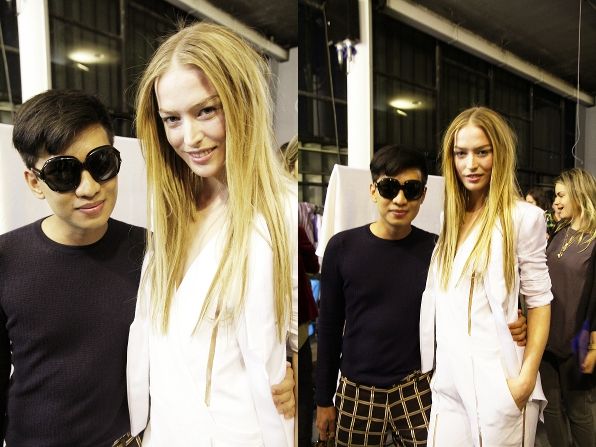 She's the ultimate. I always think of her as the model's model — a complete thoroughbred with major staying power and has been around for quite some time. She's very warm and friendly. I saw her taking photos with fans so I decided to approach her. Before I said a word, she asked if I was Bryanboy so I said yes, and she told me she reads my blog. SMH smacking my head. I DIED.
10:54 am
I'm probably the last person on earth to have seen this video but hot diggity damn, check out Natasha Poly, Anja Rubik and Isabeli Fontana in this 'Girls on Film' video shoot for Vogue Paris.
I wonder what the bystanders and rubberneckers were thinking as they witnessed the ferociousness in front of them. Ha ha!
11:59 am
One of the most important things I've learned over time is that it's better to be early rather than late. Yes, most shows DO start late but Prada is one of those shows where I'll do anything AND everything to drop whatever it is I'm doing in order to be at the show venue an hour before the show time indicated on the invitation. Season after season, hundreds and hundreds of people queue and wait behind the massive gate at via Fogazzaro before they even open it.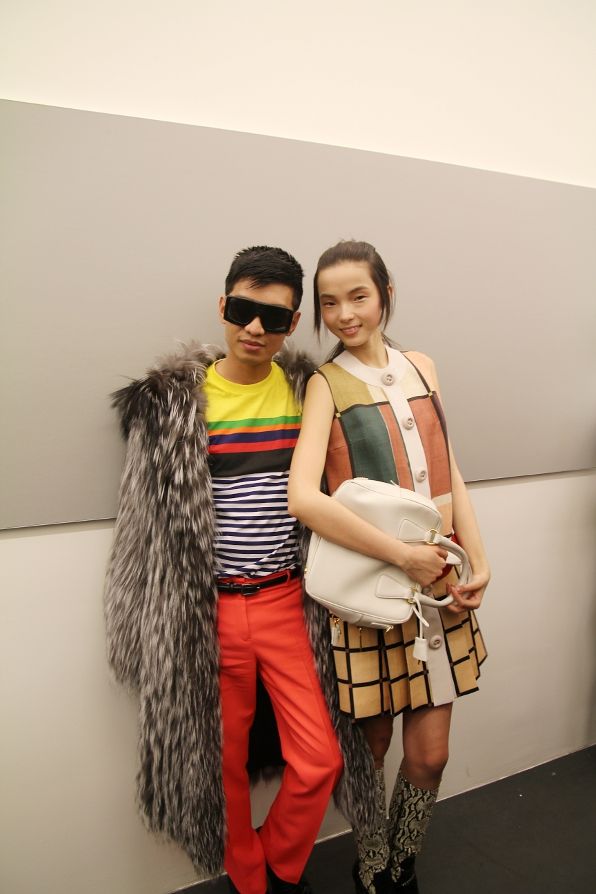 Allow me to share some snaps I took backstage after the jump. Click click click!
CONTINUE READING
10:05 am
What a pleasant surprise! Swedish sensation Frida Gustavsson sketched what it's like backstage at a show and my favourite snapper Sonny Vandevelde took these photos using his phone cam.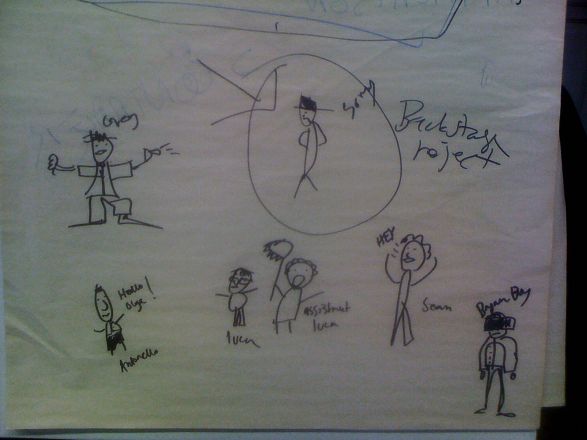 Last season… major LOL at "Karlie Kloss Dental Floss"

I LOVE FRIDA!
9:27 am
Backstage at Versace Fall Winter 2011: Lindsey Wixson
Lovely chatting to Lindsey Wixson backstage at Versace. She's one of my favourite models of the moment. She's major!
Versace gave a few of us bloggers flip cams to take footage at the show. I was the only blogger backstage. I almost got kicked out until one of the Italian PR ladies saved me. In any case, I have tons of clips here. I hope my internet connection cooperates with me.
12:09 am
Caroline Ribeiro at Fashion Rio FW2011
It was a pleasure meeting Caroline Ribeiro here at Rio de Janeiro. I bumped into her at Fashion Rio a few days ago. She's working with MTV Brazil and they interviewed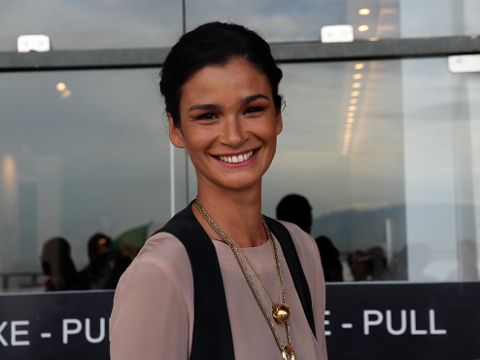 I loved Carol's work many years ago. She looked spectacular as Tom Ford's muse at Gucci. She was beautiful then, she's still beautiful now. What a stunning, stunning lady!
7:50 pm
Chanel Spring Summer Backstage – Hair, Make-up and Model Overload!
Here's the scene backstage (hair & make-up) at Chanel spring summer 2011. The majority of the girls had a super straight, super sleek pony tail. As for make-up, a bit of dark eyeshadow and eyeliner to emphasize the eyes, a little bit of blush and nothing else.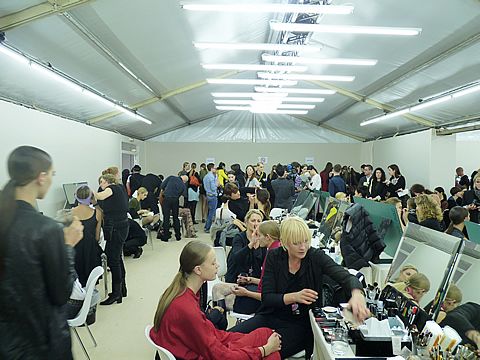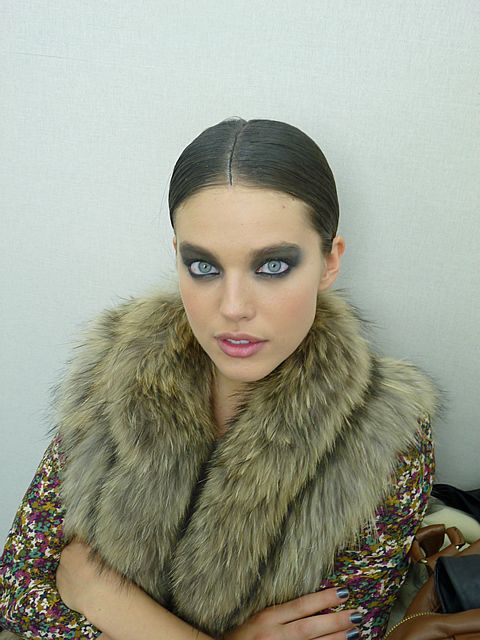 Emily DiDonato is so gorgeous, no?
Click click click!