1:46 pm
Have you seen Michael Kors' fall 2011 jewelry collection?
I'm amazed at the friendly price points. Just finished going through the lookbook (special kudos to the folks at Michael Kors for sending me a link to a downloadable, PDF lookbook!) and my favourite pieces are the gold cuff bracelets (US$195) and the $95 gold tone bangles. They come in tortoise as well. Very chic!
9:26 pm
Here are two videos I took from my front-row seat at the Michael Kors Fall/Winter 2011 fashion show. What an excellent showmanship of timeless, CHIC and most importantly, luxurious, clothing. It's Michael's 30th Anniversary this year.
Here's the official show video from Michael Kors.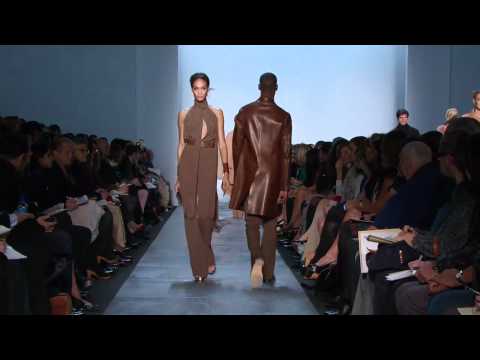 I visited the Michael Kors showroom several days after the show. I'll post the photos I took on a separate blog post.
8:58 am
March is a very tricky month, especially if you're in the northern hemisphere. As the bitter days of winter come to an end, dressing up can be challenging… and exciting at the same time. All the stores are carrying the new season's finest livery. The latest and the greatest are up for grabs. But how do brave the streets in your spring best when the temperatures are slightly above freezing outside? I just top it all off with a strong, bold fur coat.

Fox fur coat courtesy of Michael Kors, sunglasses from Karen Walker, necklace from Fallon, shirt from Uniqlo, sweater from H&M, necktie from Prada, bag courtesy of Mulberry, jeans from Diesel, shoes from Prada.
CONTINUE READING