4:23 pm
Milk Magazine Hong Kong
Get yourselves a copy of this week's Milk Magazine, out now!
3:38 pm
What's in the bag?
No, I didn't get to keep the ultra luxe and ultra soft Marc Jacobs cashmere sweater nor the slouchy chica wool trousers I borrowed. I did, however, managed to grab (FOR KEEPS) a few things for myself at Marc by Marc.
So what's in the bag? Click click click!
10:57 pm
True Fashion Dedication
I visited the Marc Jacobs mainline store the other day to pick (as in BORROW ala Tinsley Mortimer) clothes to wear for the show. They arrived in my hotel room 30 minutes before call time packed neatly in a big white bag.
Just for fun, click click click for a wee bit of fashion drama! Be sure to read it. It's hilarious! I swear to god, I am SO gonna be nice to celebrities now because of this 'experience'. Haha!
12:51 pm
For the love of Self-Timer
In the words of my favourite NYC gay, Soomy of Gayz of our Lives, the tranny box exploded and Mz. BB toyed around with his camera's self-timer in his room at the Four Seasons Hong Kong.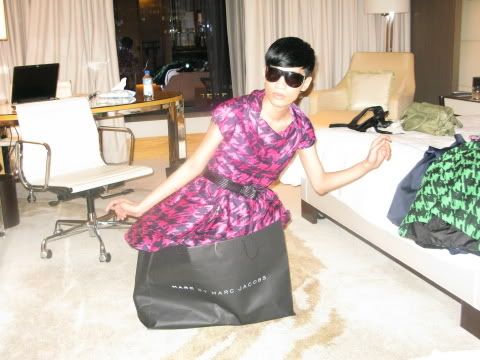 Click click click!
3:16 am
Front Row Center
Here's my seating assignment at the Marc Jacobs and Marc by Marc Jacobs Fall 2008 fashion show at Mastercard Luxury Weeklast night: FRONT ROW, CENTER.
I sat beside Miss World 2007, the tall, thin and stunning Zhang Zilin from China. Trust me, you DON'T want to see those pictures. I don't! Especially not when you're sitting beside Miss World let alone a beauty pageant champion!!!!
Wish you were here Malu. Peace.

2:54 am
Marc Jacobs Store – Landmark, Hong Kong
After my scrumptious lunch at Zuma with a very chica friend (it was the BEST lunch I've had in AGES!! BTW, I looked like a pauper beside her — and we were both in Lanvin!!) who I haven't seen in months, I popped by the Marc Jacobs mainline store at the Landmark to pick an outfit for last night's BIG event.
Click click click!
10:20 am
Marc by Marc Jacobs Causeway Bay
Marc by Marc Jacobs opened a new flagship store in Hong Kong's Causeway Bay last month and I had the opportunity to go there yesterday morning.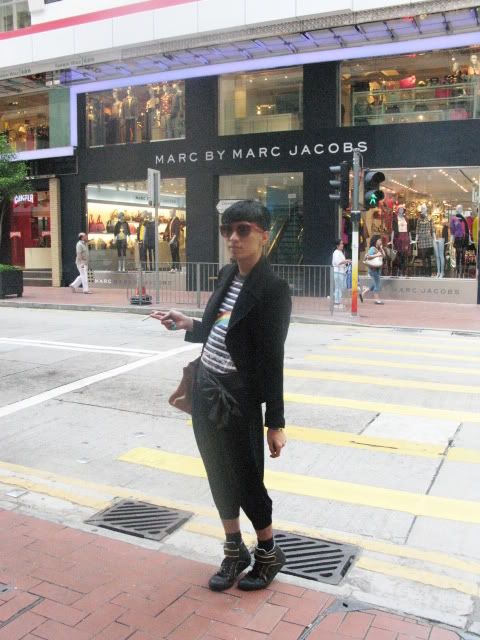 Click click click!
12:06 am
God I love my job.
I know I have like 30 blog entries to post before I hit the sack but allow me to indulge in a moment of self-reflection.
God I love my job. I really do. I love, love, love, LOVE my blogging 'career'. Blogging opened a lot of doors and made a ton of my dreams possible. I'm not even gonna bother enumerating all of them because it's a long list. It's such a nice – no – GREAT – feeling to have the opportunity that I have and I consider myself truly, truly, TRULY tremendously blessed and I'm super grateful for everything that came my way.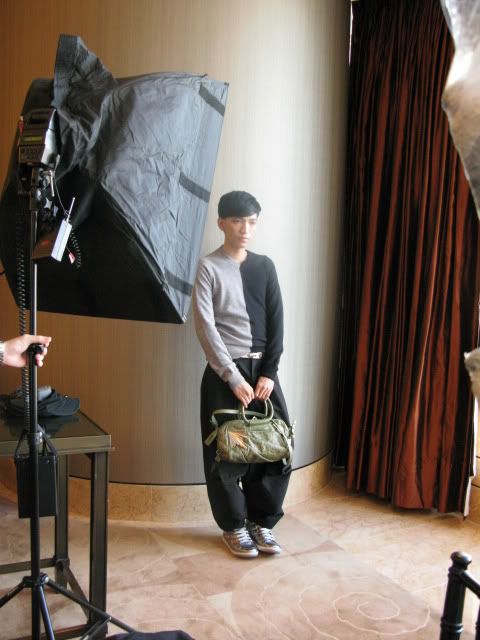 Call me shallow if you must but I'm so happy right now. I'm currently here in Hong Kong, staying at a very fabulous hotel, meeting all these friendly and fantastic people (I got interviewed by 6 publications earlier), playing with luxurious clothes and beautiful accessories I could only dream of having (even if I don't get to keep them haha!!!!!!). Does it get better than this? I honestly cannot ask for anything more. (LIES HAHAHA). Just kidding.
No, seriously. I'm in cloud nine! Thank YOU so much for ALL the wonderful people in my life who make everything possible. You know who you are.
In any case, I really should do this more often, no?
(this is where YOU, my future corporate sponsors, will come in handy – I'm just a plane ride away… haha)
I love you all!

10:46 pm
Caption This
How does this make you feel?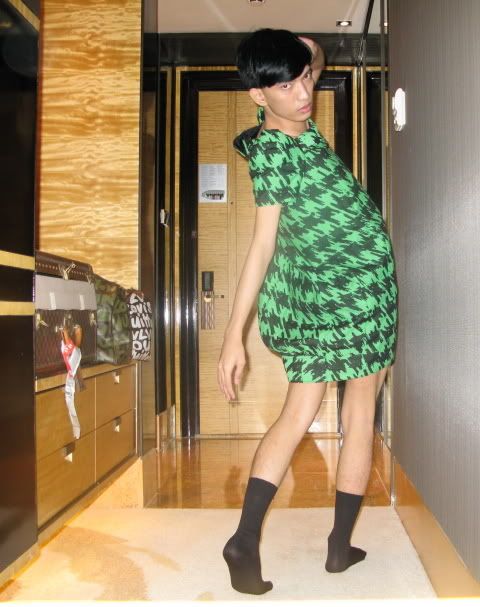 Kindly ignore my rugby player hairy man legs kthxbye. More to follow…
8:35 pm
Seen at Selfridges, London
Wow wow wow! Marc may have given me the original prototype but here's the finished product. It's larger and it has more structure to it.
Hey Bryan, was passing the windows to work this morning and guess what caught my eye? Your namesake bag in the display! Sorry for the blurry pic but thought you'd appreciate. Love from London, Michael x
Thanks Michael!