9:54 am
Am I the only one who is totally over summer? To beat the heat, I'm planning my outfits for cooler temperature. I'm all about bold sweaters this autumn and I can't wait to rock this piece by KARL (as in Karl Lagerfeld's line at Net-a-Porter). I love the all-over geometric pattern and of course, the cut-out detail on the back.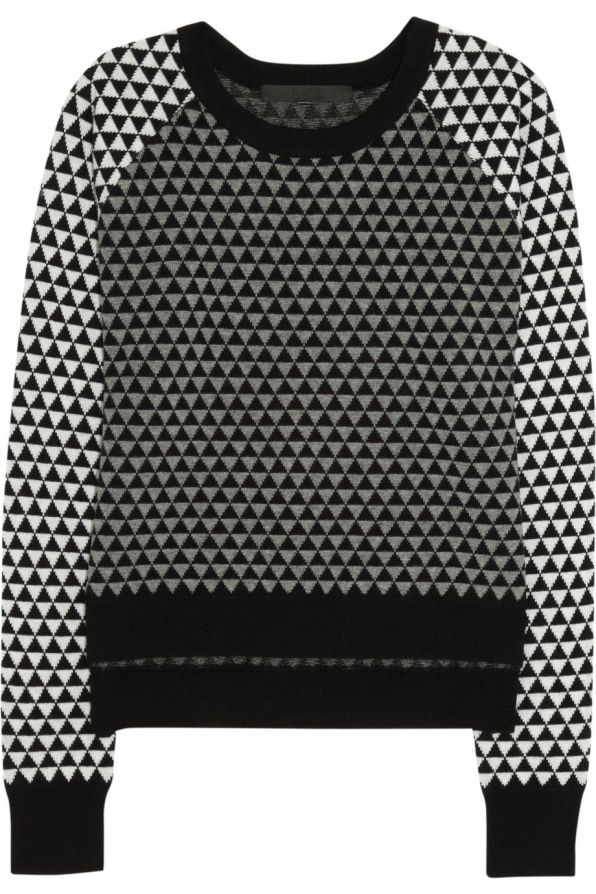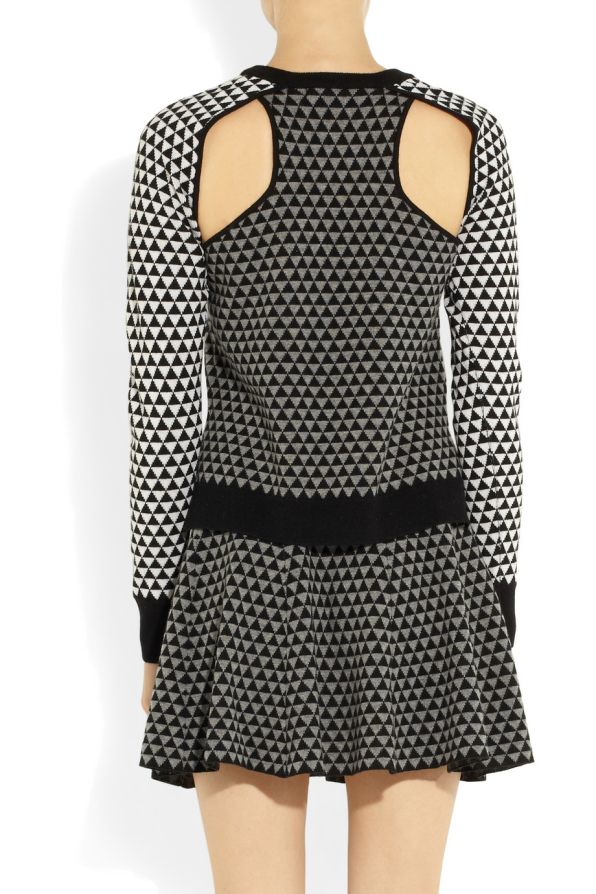 Click HERE for more information or to purchase.
6:06 pm
Karl Lagerfeld, Diego and Andrea Della Valle invited me to a private dinner at La Maison du Caviar in Paris to celebrate Karl's collection for Hogan. It was a very intimate affair attended by some of the fashion world's key players — my beloved Anna dello Russo, Daphne Guinness, Lady Amanda Harlech, Conde Nast's Jonathan Newhouse, Vogue Editor-in-Chiefs Franca Sozzani, Emmanuelle Alt, Angelica Cheung and Christiane Arp, Glenda Bailey from Harper's Bazaar, NY Times' Eric Wilson, Vanity Fair's Jessica Diehl and more. Katy Perry, in a Balmain dress, was the surprise guest. I had lots of fun at the dinner. I even had the pleasure of trying my seatmate Caroline's black jade ring. So exquisite and precious, like the owner.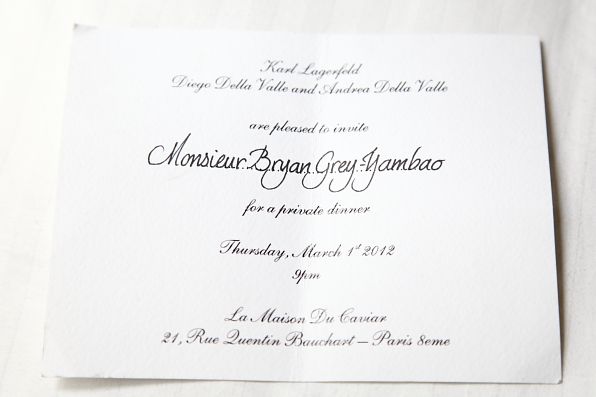 Click click click!
CONTINUE READING
1:01 pm
Have you seen this video of Karl Lagerfeld interviewing… himself? Thanks for the giggles, Karl!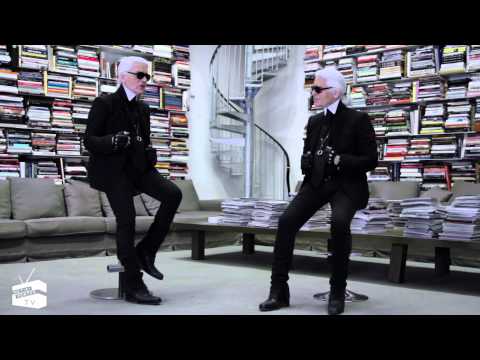 Click HERE to browse the new KARL collection. (USA + North/South America)
Click HERE to browse the new Karl collection. (Asia, Europe, Rest of the World)
7:43 pm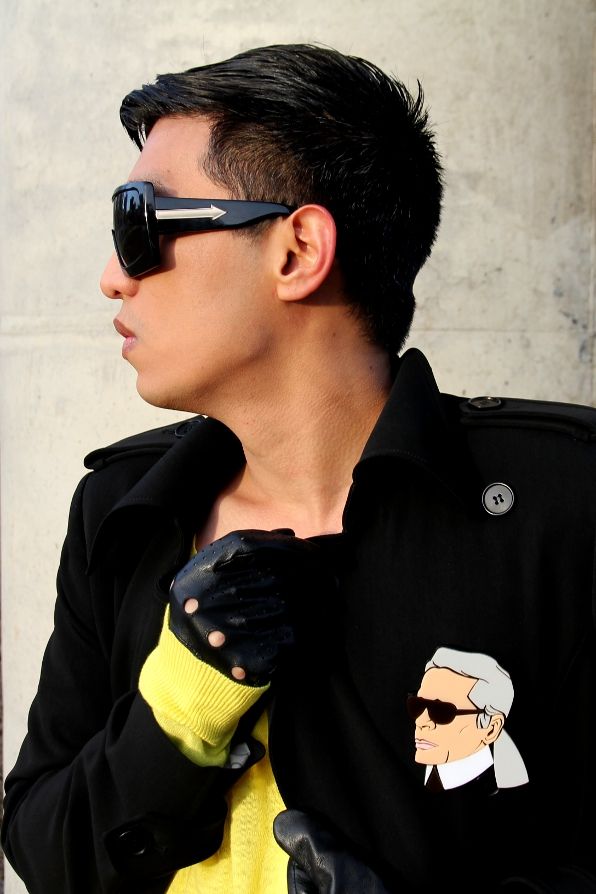 Karl Lagerfeld brooch from Yazbukey, cardigan and gloves from H&M, trench coat from Theory.
5:33 am
Chanel Presents: Remember Now by Karl Lagerfeld
How AMAZING is this?
Can't wait to see the whole thing online. Super excited!
5:16 am
10:04 pm
Karl Who? Bag
Words cannot express my disdain for these unnecessary, so-called "eco" bags. I know many, many, many people who collect such trash for the simple, wasteful sake of being trendy. They buy a canvas bag, use it once and they put it in the closet where it will never see the light of day again. Think about it. Whatever happened to the legions of people who went far and beyond to get that "I Am Not a Plastic Bag" tote? Do you still see people carry them? I don't think so.
Anyhoo, check out Uncle Karl in Nice sporting a Karl Who? bag. God I love this man.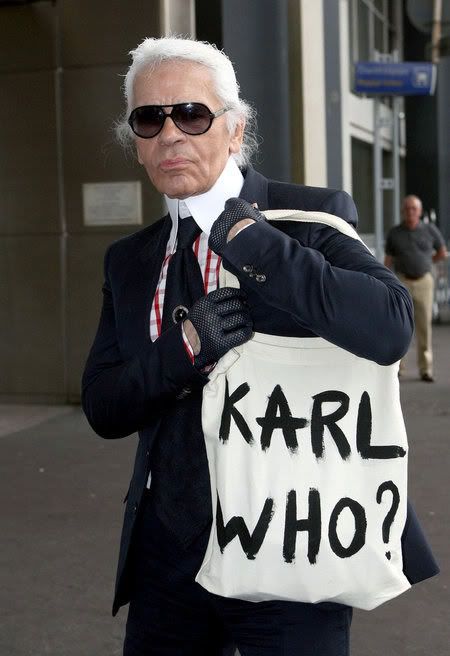 I totally take back everything I've said about eco bags. OMG I WANT ONE!
Not "Karl Who?" though but "Bryanboy What?"
photo credits: bauer-griffin