11:59 pm
I don't usually do head-to-toe looks (no, seriously) but I guess it's alright when you have very little time to decide what to wear and you're on a mad dash. I wore a few things from Marni's cute pre-fall collection and took these pics en route to the Rag & Bone spring/summer 2013 show.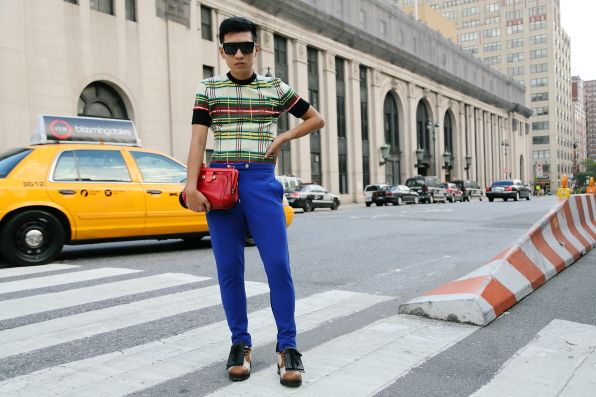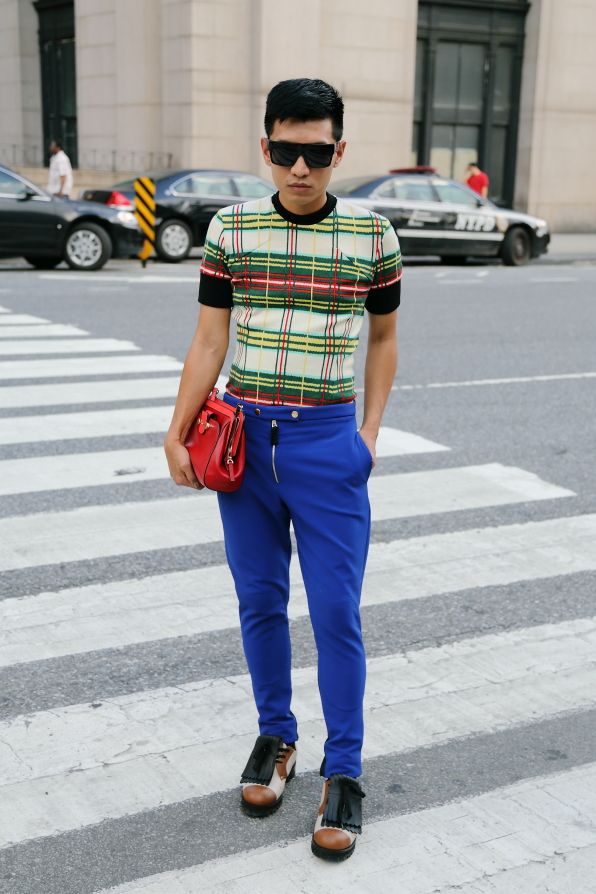 Sunglasses by Celine, top, trousers and shoes from Marni, bag from Jason Wu
7:51 am
2:19 pm
My beloved Jason Wu python bag made it on the home page of American Vogue's website, Vogue.com (or http://www.americanvogue.com for those of you outside the USA). Wore it with a cashmere cardigan from Uniqlo, some beaded bracelets I picked up from a recent trip to South Africa earlier this month (Thakoon took a pic of them when I visited his studio later that day) and the printed shorts were custom-made in India (I bought the fabric from a local market). Yay!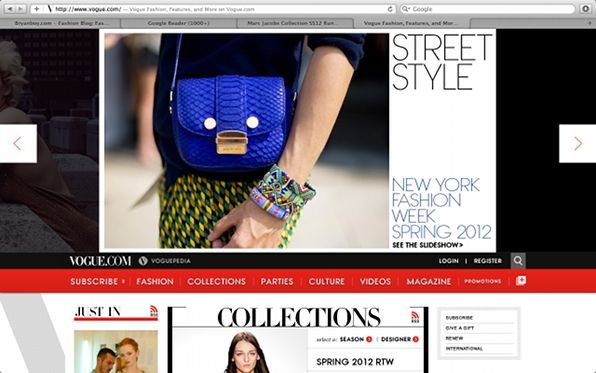 7:02 pm
I've been running around Manhattan like a rat. I slept early last night with hopes I'd catch up on much-needed sleep but eventually waking up at 4AM to the sound of rain banging on my window.
New York Fashion Week officially starts tomorrow. I had the privilege of visiting some of my favorite designers who gave me a preview and an intimate, personal run-through of their collection just days prior to their shows. Everyone is cool, calm and collected. No screaming matches, no panic, no drama. There's a sense of confidence from all three men (Prabal Gurung, Jason Wu and Peter Som). They should be confident. I saw many beautiful garments up close. I got to touch the fabrics, play with the clothes and see the workmanship behind pieces, which, to be honest, deserve more than a mere forty-five second walk on the runway or an image on the internet. It's moments like this that make me realize, damn, I really love my job.
My dearest readers, I'll share the photos after their shows.
Thank you Prabal, thank you Jason and thank you Peter. I can't wait to see your collections on the runway.
7:15 pm
I paid tribute to the Hector Peterson memorial before visiting Nelson Mandela's house in Soweto yesterday afternoon. After taking the obligatory tourist shots, I met this very young boy who seemed to be fascinated with my Jason Wu python bag. The color matched his outfit. He wanted to touch my bag so I let him. It kinda reminded me of my encounter with that kid in India a few weeks ago. Between you and me, I find it amusing how this young boy  beelined for my bag when I met him. It's amazing what a single item of fashion accessory can do to elicit emotions (or perhaps desire?) from a child.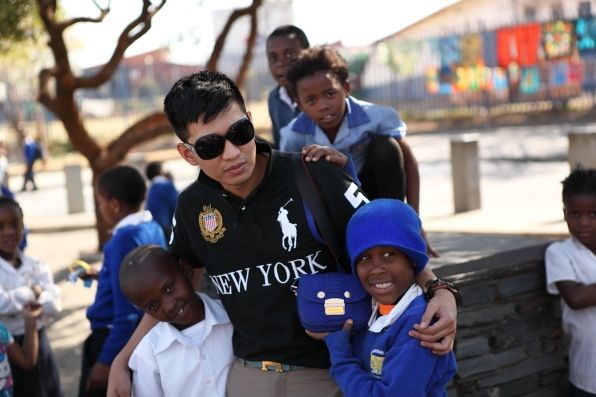 Sunglasses from Prada, shirt from Ralph Lauren, belt from Hermes, bag from Jason Wu, trousers are custom-made.
Click click click!
CONTINUE READING
7:57 am
It's amazing what a cheeky wig can do. It's a great conversation starter. Not only it brings joy to the wearer, it also sprinkles a little bit of fun and fairy dust to the people around him/her/shim. I thought it was interesting how people were more warm and receptive to me when I wore my blond afro out. People around Copenhagen, both tourists and locals alike, pointed, stared, smiled, laughed and at times, took a photo with me. While the long-legged Andy from StyleScrapBook took photos of moi in the middle of the street (I had the 'DJ Turn It Up' track playing in my head after watching the Louis Vuitton spring 2010 show on Youtube a hundred times while getting dressed at the hotel), an Italian couple stopped, discussed whether my crowning glory was my real hair or not for a good few minutes. The man eventually told his girlfriend "peluca" after much deliberation. Deep down inside I was thinking, damn, maybe I should wear wigs more often because more people come up and talk to me… as opposed to being a run-of-the-mill, brunette gaysian with robocop sunglasses and a smug face? I kid, I kid you. But on a serious note, it's a great social experiment. There's something voyeuristic (and fetishistic, if that's a word) in watching people's reactions. This is what I love about fashion the most: it gives anyone the ability to transform themselves to whatever character they want.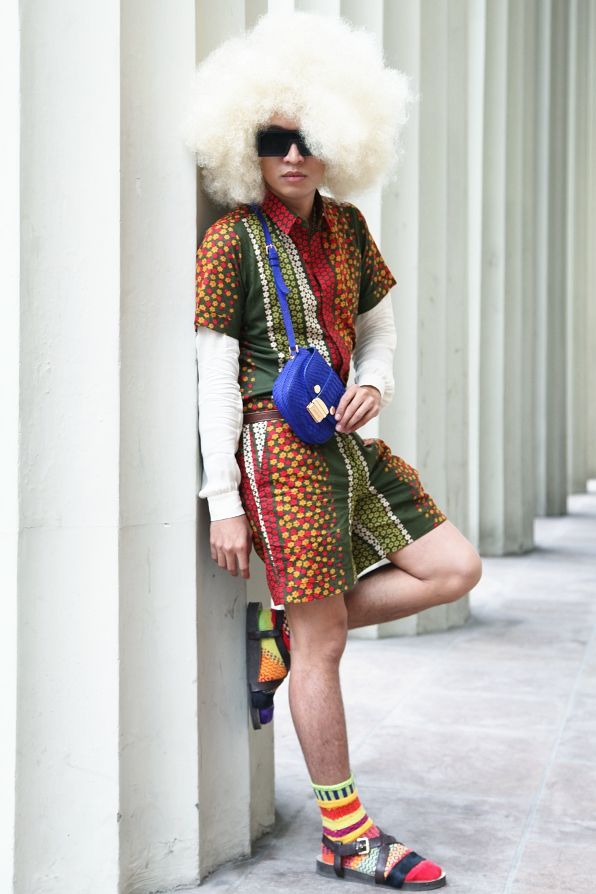 The floral shirt and shorts are my design — sorry to sound so repetitive, but again, bought the fabric in India last month and went to a tailor there to get them made for me. I had a ton of clothes made so expect me to be wearing them over the next few weeks. I'm still trying to get used to this whole "where did you get this from" whatever and it feels weird saying "custom-made". A bit awkward, but I don't mind.
Sunglasses from Mykita x Rad Hourani, beige shirt from Kenzo, necklace from India, belt from H&M, bag from Jason Wu, socks from Solmate, sandals from Marc by Marc Jacobs
Click click click!
CONTINUE READING
9:16 am
Tomorrow's gonna be a very busy day meeting lots of people so I thought I'd enjoy a little bit of Copenhagen on my own. I had lunch a few hours earlier at this very cozy outdoor Italian restaurant near my hotel. Being alone ain't so bad because I have my Little Miss Wu python bag to keep me company. The color is so striking and the bag itself is so pretty! I know I'm gonna get mileage out of this one. Thank you Jason!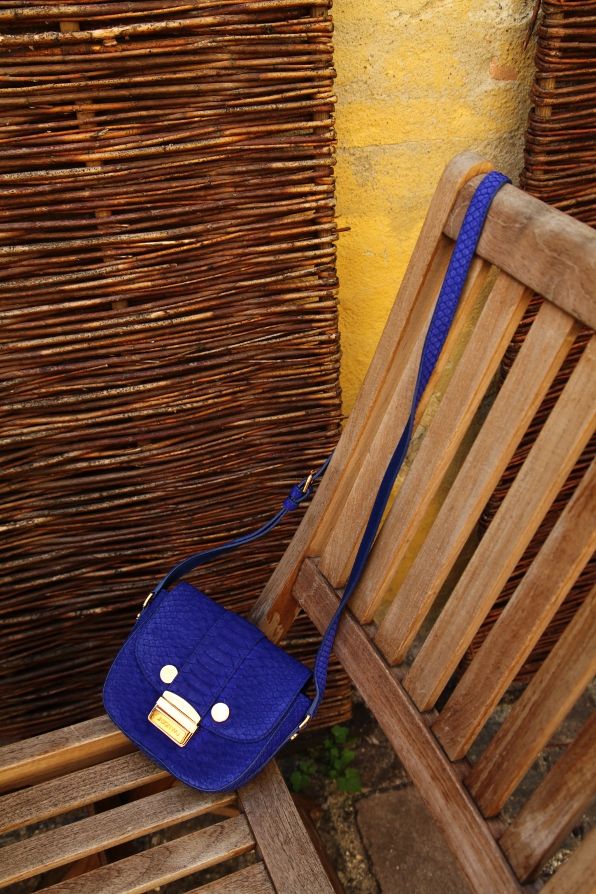 Click click click for more pictures.
CONTINUE READING
5:21 pm
I don't obsess about handbags like I used to (I tend to love shoes and clothes these days) but I must say I love the mini Miss Wu (by Jason Wu) bag for Pre-Fall 2011. They come in various shades and leathers but how can I resist the eye-popping colours of these python bags? Very nice. From what I've seen, the bag is very small — just enough space to carry the most basic essentials: phone, lip gloss, cigarettes and a lighter. It's perfect for people like me. I'm on a mission to de-clutter and simplify my life. More on that later.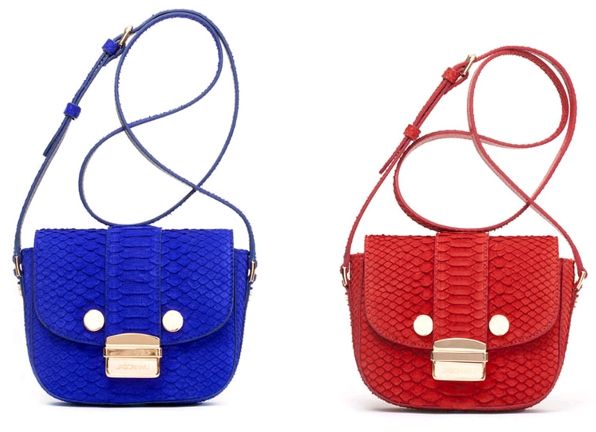 Photo credit: TheWStudio
6:45 pm
Jason Wu Spring Summer 2011 Final Walkthrough Video
Here's the view from my seat at the Jason Wu spring/summer 2011 show here in New York.
Karlie Kloss closed the show in this hot fuschia pink number. Stunning!