3:57 pm
Holt Renfrew Montreal & Vancouver
Wow wow wow! My friends Philippe and Eric who writes for Mouth Magazine (a site about Montreal pop culture) recently took these pics of the Holt Renfrew store as they walked down Sherbrooke Street in Montreal.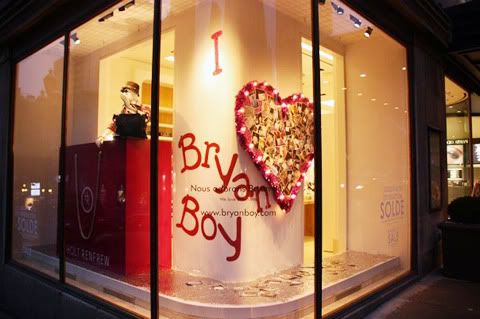 Click click click!
12:12 pm
Bryanboy Loves Holt Renfrew
Have you ever had a retail institution pay tribute to you? Believe it or not, I'm still having a hard time digesting it.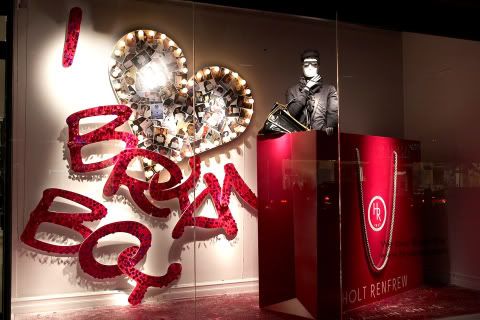 Holt Renfrew Toronto flagship store
As I previously wrote, Canada's premiere retailer, the 170-year old Holt Renfrew, is currently celebrating their favourite fashion bloggers through window displays at their stores. I think it's an incredible gesture (not to mention a very bold move) for Holt Renfrew (or any retailer, really) to do such thing. Unless I'm wrong, it's the world's first. I'm truly, madly, deeply happy that the 'establishment' recognize us bloggers. It's such an honor and a privilege to be on their list. Thank you. Thank you so much. Look , I've never even been to Canada… but I'm there in spirit! I wish I was in Toronto right now so I could pose near my window but alas, I'm in Tokyo.
Click click click for more photos!
3:57 pm
Holt Renfrew Unveils Fashion Blogger Windows
From Germany to Italy, let's move on to cool Canada! I have known this for quite some time now but I didn't want to blog about it until it's officially out there and Womens Wear Daily beat me to it. Trust me when I say it wasn't easy keeping this under wraps.
In about two days (this Friday evening), the glorious folks over at the 170-year old Holt Renfrew, Canada's leading luxury retail institution, will unveil their new window installations celebrating their favourite bloggers: the humble ickle 'ol me, The Sartorialist, Sea of Shoes, Garancedore, I Want I Got and Jak & Jil.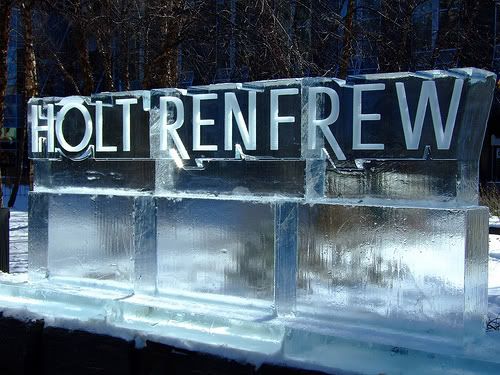 Why are they celebrating fashion bloggers? According to Holt Renfrew Creative Director John Gerhardt:
"Bloggers have become the fashion world's new celebrities. They're knowledgeable and influential contributors to the modern media landscape. Their opinions and visuals are relevant, creative and thought-provoking, providing a constant source of inspiration. We are honoured to pay homage to their style."
If you live in Canada, be sure to pay a visit to nine of their locations in Toronto, Ottawa, Montreal, Quebec, Vancouver, Calgary and Edmonton to see the installations. I wish I could see the actual unveiling but alas, I'll be in Paris this Friday.
Don't forget to take photographs! I'm very curious what my window display would look like — send me pics. It's not every day a highly-regarded international retail institution pay tribute to my antics… I mean COME ON, not even Shoemart (or Rustan's) in the Philippines probably doesn't even know I exist!!! But that's ok. Haha. I know my target audience quite well. ;)
To the lovely folks at Holt Renfrew, thank you…thank YOU so much for this very, very generous tribute. We're truly honoured!
photo credit: flickr