8:43 am
Showing Off Elmo
Henry Holland and I bought this ENORMOUS double-sided Elmo bag at one of our shopping trips here in KL. One side is red and the other side is blue. It's hilarious!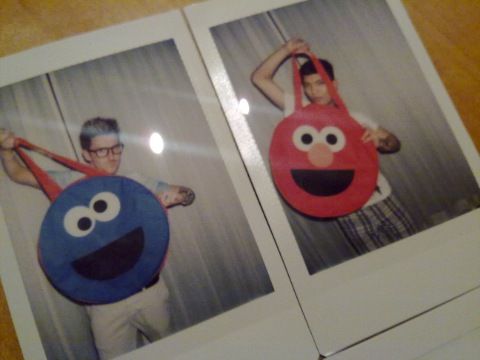 He also bought one of those mini polaroid camera things so we started snapping each other.Remember that massive lighter I got during Christmas? There's tons of em here!
After dinner last night…
Henry Holland: stop jittering!
(10 seconds later)
Me: stop chewing your nails!
(5 seconds later)
Henry Holland: God, we're like a married couple.
FUN TIMES…
5:48 pm
Henry Holland + Charlotte Olympia Platform Wedges
Electrifying shoes. I want. I need! I love Henry Holland's collaboration with Charlotte Olympia.
As you know, Henry is here in Kuala Lumpur to show select pieces from his fall/winter 2010 collection at the MUSA store. When I went to his rehearsal, the first thing he asked me was, "what size are you?". My answer of course, is, model size, which is size 40 women's.
I tried this pair on and for a 6-7 inch high shoe, they're surprisingly very comfortable.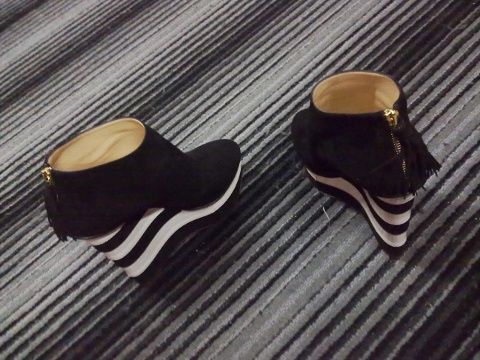 Can I borrow a pair during fashion week?
1:49 pm
Super Power Twitter Twins Activate
Henry Holland and I have been tweeting a storm in Kuala Lumpur, Malaysia over the past few days. We're both here for the launch of MUSA, a multi-label concept store.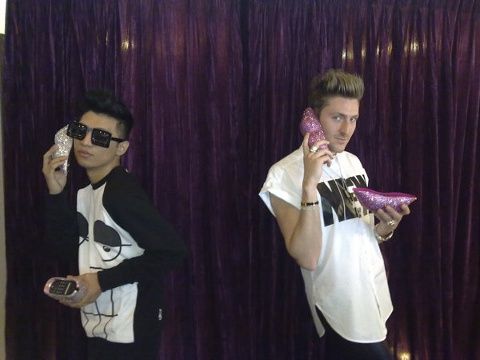 Agyness Deyn's tweet made my night yesterday.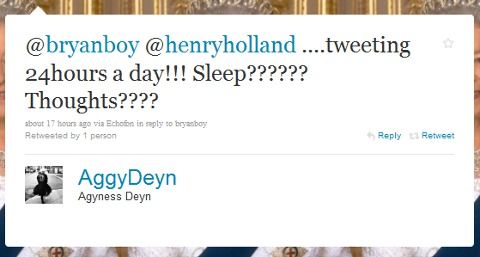 I know I'm totally backblogged but I don't have wi-fi in my room (25th floor) and my internet access is very, very limited. My apologies for all the delays — blogs, emails, etc.