8:28 am
7:05 pm
Bravo, Raf! Missed the fall winter Christian Dior haute couture fashion show? Here's the full-length video as well as select highlights.
4:05 pm
Here's the full-length video of the Chanel haute couture fall winter fashion show recently presented in Paris.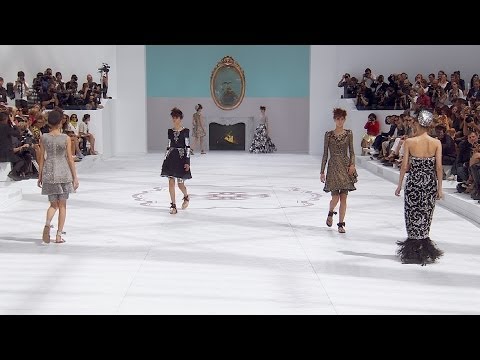 6:52 am
Atelier Versace returns to Paris! I love Donatella's spring/summer 2012 haute couture collection, especially those metal details on certain parts of the body. Also, the clothes fit like second skin. Incredible. BTW, Karlie Kloss looked like a goddess!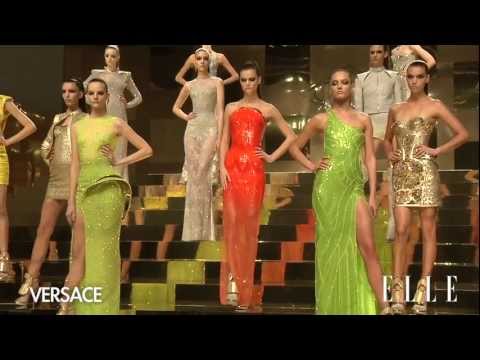 5:38 am
Following his sea-inspired collection for Chanel ready to wear, Uncle Karl takes us up to the friendly skies via a mock-aeroplane, for his spring/summer 2012 Chanel haute couture collection.
5:03 am
5:00 am
Just finished watching the fall/winter 2011 Chanel haute couture fashion show video. How Karl was able to replicate Place Vendome inside the Grand Palais is beyond!!!
3:59 am
Yesterday was the Christian Dior fall/winter 2011 haute couture show in Paris. How do you feel about Bill Gaytten's collection for Dior?
I personally thought it lacked the usual finesse and refinement of John Galliano's previous collections for the House of Dior. There were too many ideas, too many concepts, but new beginnings for Dior nonetheless.
Bill, who worked for John for many, many years, was recently named as Creative Director of the John Galliano brand.
1:13 am
Words of Wisdom from Karl Lagerfeld
The folks at Chanel recently interviewed Karl Lagerfeld after his fall/winter 2010 haute couture show.
"Fashion is about going ahead, not about the memory. When people want to be liked for what they did, they should stop."
Karl's intellect and wit is UNMATCHABLE. He's a true genius. Always a pleasure to watch his interviews.
11:59 pm
15/07/2010,
Aliona Doletskaya, Anna Wintour, Carine Roitfeld, Celebrity Gossip, Chanel, Current Affairs, Fall Winter 2010, Fashion and Style, Fashion Bloggers, Haute Couture, Paris
The Scene at Chanel Haute Couture Fall Winter 2010-2011
Ahhh Chanel. The crown jewel of haute couture collections. Chanel is Chanel; it's the grand-daddy of shows in Paris. I squealed with delight when the lovely folks at Chanel asked for my mailing address in Paris. I had no idea what they are about to send me. It could be anything, you know? Mailing list? Promotional material? A new fragrance? Lookbooks? Nope, they sent me my first haute couture show invitation. Although I've done the NY/Europe menswear and womenswear circuit for a few seasons, I'm still a couture virgin.
Until now.
(Well, until last week lol)

photo credit: ana clara garmendia

Click click click!