You get what you paid for.
The highly-controversial oversized fox fur collar I ordered from China arrived last week. TBH, I don't know what to call it. Scarf? I dunno. I can't call it a wrap or a shawl either because it's too small to be a wrap. Not sure about collar because it's too big to be a collar. Whatevs.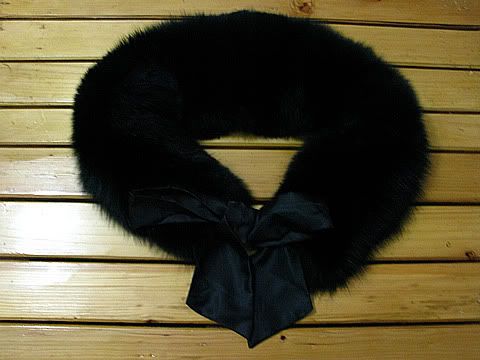 As I've previously mentioned, I got it in black because it's a classic.
Click click click!