8:35 pm
Cindi Leive, Glamour magazine's Editor-in-Chief, hosted a very intimate dinner at the Beatrice Inn to celebrate my beloved Jason Wu. As you already know, the First Lady of the United States of America, Michelle Obama (aka FLOTUS), wore Jason's dress once again at President Barack Obama's Inauguration Ball.
I don't know about you but I always, always get teary-eyed whenever I hear other people toast other people for their achievements. Cindi gave a heart-warming speech about Jason. She also wore the floral dress version of the top I've been eying online.
It was a good crowd. The ultra gorgeous and iconic Stephanie Seymour, the star of Jason Wu's new ad campaign sat across me, Vogue's Valerie Boster was the perfect seatmate, Chanel Iman showed me photos of her new car (I died) in California and encouraged me to finally get my driver's license, my gurl Hilary Rhoda who I haven't seen since we filmed the Rebecca Minkoff Christmas video was there and of course, I love Martha Hunt! She's a knockout stunner.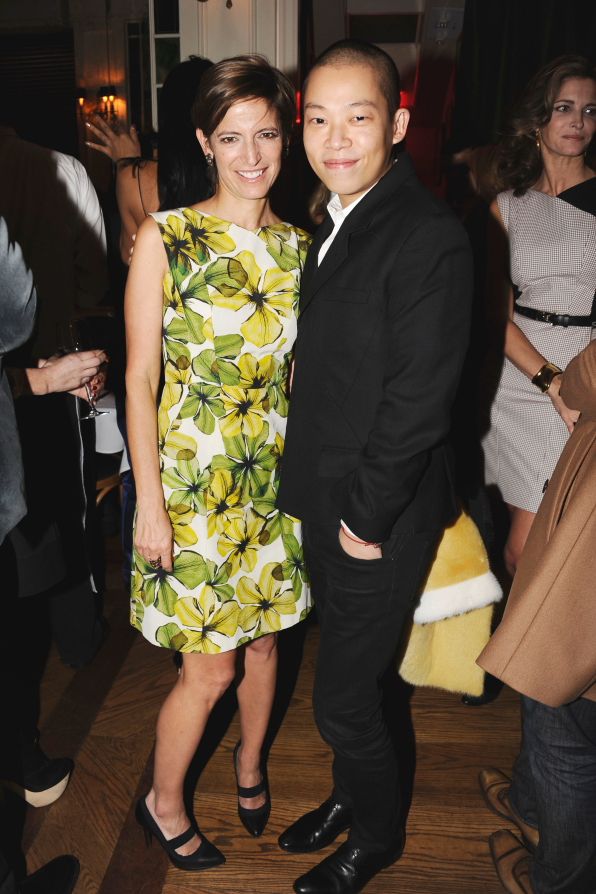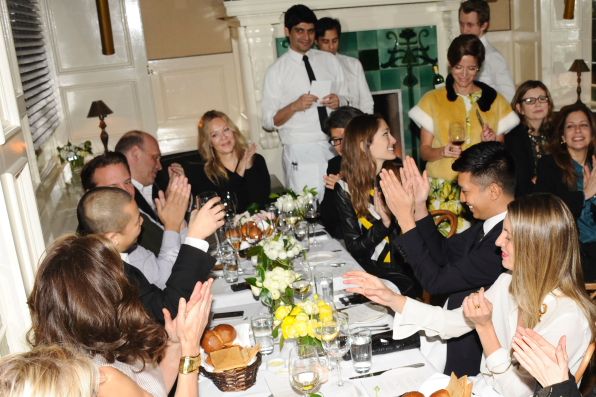 Click click click for more photos!
CONTINUE READING
9:28 am
11:00 pm
Kenneth Cole, my beloved Tina aka Bag Snob and myself are hosting an hour-long chat on Twitter tomorrow.
Kenneth's last fashion show was seven years ago and he's returning on the runway this season. Tweet your best questions about the upcoming Kenneth Cole Collection with the hashtag #KCRUNWAY during tomorrow's Twitter party for a chance to win two tickets to his fashion show in New York City on February 7. Click HERE to see the contest rules.
Don't forget to mark your calendars. The Kenneth Cole Collection fashion show livestream is on February 7, 2013. Click HERE for more information.
7:31 pm
2:39 am
12:02 pm
12:00 pm
8:00 am
Calvin Klein Collection is livestreaming their fall/winter 2013 menswear fashion show. Watch now!
1:15 pm
3.1 Phillip Lim just released 'Trickers' by Jacob Sutton featuring Phillip's spring/summer 2013 menswear collection.