8:31 am
6:00 pm
There was a time in my life when I used to carry (and check-in) designer luggage — back in the days when traveling was a luxury, you know, the odd once or twice a year vacation somewhere far-flung. Wind the clocks forward and traveling is no longer a luxury but an essential and necessary part of my work. I could be in Marrakech one week, Bali the next, and Sydney the other. There are days when I'd wake up in a hotel room and have no idea what time or what day of the week it was. A few friends of mine often joke how I travel more than a pilot.
When you log miles like crazy, it's practical to ditch your pricey luggage in favor of something sturdy but cheap and disposable. I never understood all these people who are shocked, especially on twitter and instagram, why I use relatively inexpensive bags. For years, I used this unnamed black trolley/roller bag from Chinatown, bought for no more than $30 many years ago, and had traveled to more cities than James Bond. I dubbed the bag my 'tranny case' because it kept everything and EVERYTHING I needed, life essentials and all that. It was sturdy as fuck, have been with me through thick and thin, desert (Salt Flats, Utah) and through four feet of snow (Stockholm, Sweden). You should've seen how distraught I was when my modest trolley bag died earlier this year. I dropped it on an empty escalator at Zurich airport and the handles broke, rendering the poor case useless.
For two months, I couldn't decide whether I should buy another inexpensive case or to go for an upgrade. I finally bit the bullet when I visited Bologna last week and bought myself a Louis Vuitton Keepall 45 and Pegasse 55 in the classic monogram canvas. They keyword here is CLASSIC. I could've opted for Goyard or something a little discreet such as Epi or Taiga leather at Vuitton but no. No, no, no, no, no no no. And NO to Damier canvas. I often think of the phrase 'false humility' whenever I see people carry Damier canvas because in their minds, they WANT something that screams "LOUIS VUITTON" but without the monograms so it's kind of like counterproductive. Talk about a whole new level of cray. If you're gonna go for Vuitton, go for the kill. More is more, pile on the logos, pile on the monograms. It doesn't hurt to be obnoxious from time to time.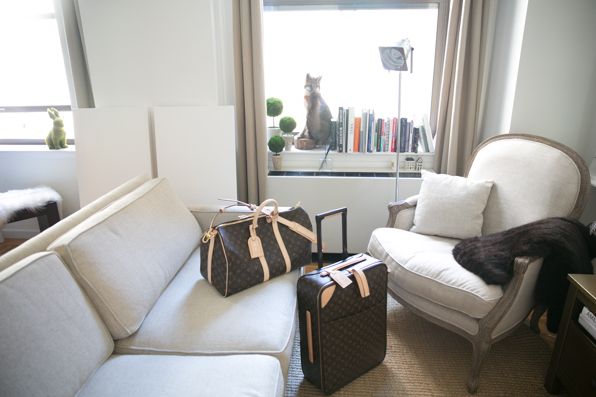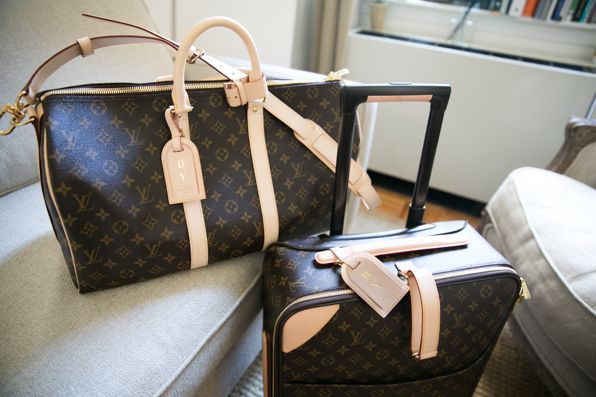 12:15 pm
Here are a few snippets from John Galliano's first television interview (on Charlie Rose) following his ousting at Christian Dior.
Click HERE to watch the full interview.
10:41 pm
I popped over to the Calvin Klein Collection showroom earlier this afternoon to see the Resort 2014 collection by Francisco Costa. I couldn't stop myself from touching the oh-so-chic ultrasuede pieces; love the green coat on the rack, the short, boxy white jacket and the long-sleeved blue top with the zip on the back. It was refreshing to see Francisco use denim. I also love the colourful collaboration with the artist Ellsworth Kelly. Not shown on the runway was this amazing, graphic, black and white printed jacket and trousers; had my name all over it. Want. Love. Need.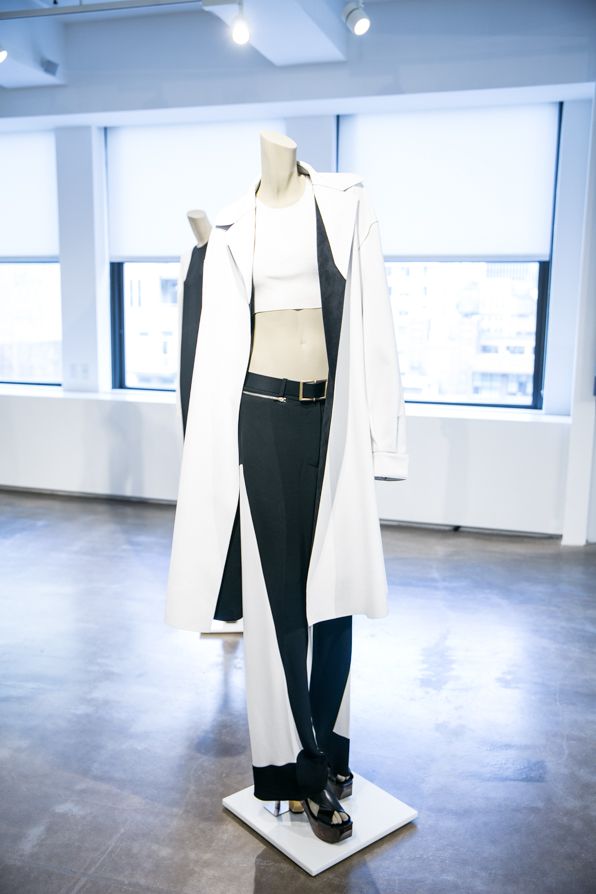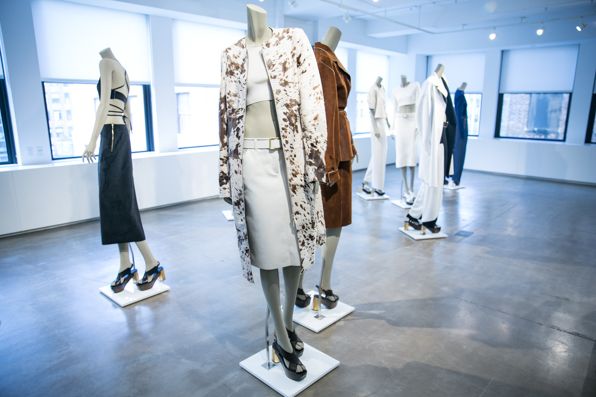 Click click click for more photos of the collection, including accessories!
CONTINUE READING
9:01 am
Coming this fall — Isabel Marant for H&M! I know a million girls who would queue for this collaboration.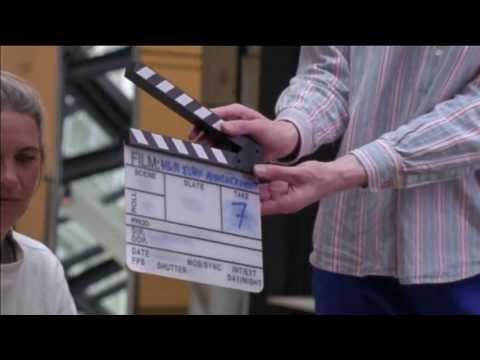 7:02 am
Naomi, Linda, Kristen and Cindy! This video of Naomi Campbell hanging out with her fellow supermodel mates in a hotel room is pure gold. Watch!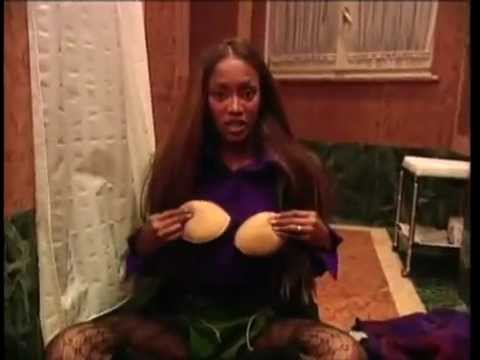 11:51 pm
Special congratulations to the lovely Rebecca Minkoff for winning the 2013 American Apparel Footwear Association (AAFA) American Image Awards Designer of the Year!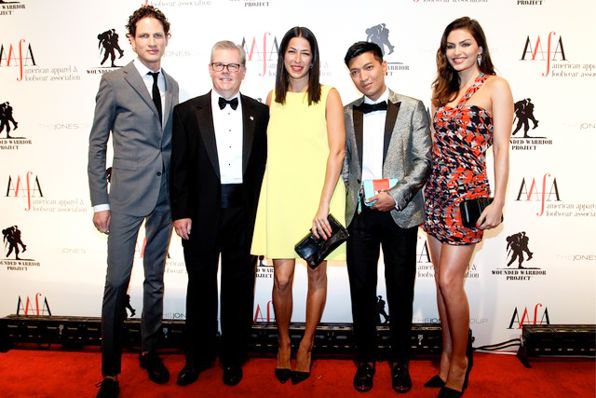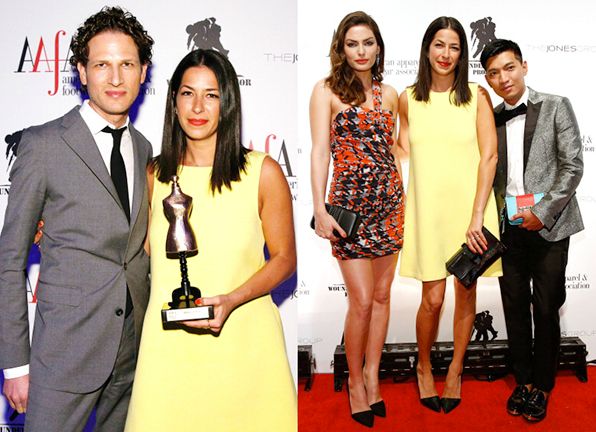 On me: Jacket, trousers by DSquared2, shoes by Louis Leeman, bag by Rebecca Minkoff
2:14 pm
Oh Francisco! I had a lovely time catching up with Calvin Klein Collection's Womenswear Creative Director Francisco Costa in Savannah. Francisco is this year's recipient of the Andre Leon Talley Lifetime Achievement Award by the Savannah College of Art and Design.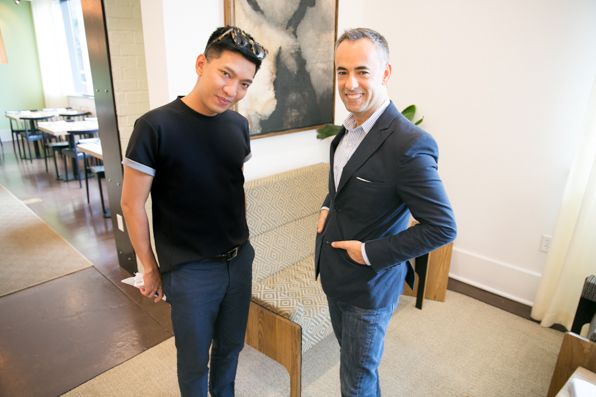 Bryanboy: A lot of young people go into fashion design with the dream of one day pursuing their own label. Considering your path, would it be ideal to contribute to the work of existing designers or focus on developing themselves as a brand?
Francisco Costa: They have to focus on developing their own personality and then everything will fall into place. When I ended up at Calvin Klein, I felt like this is an ideal situation because it is a brand with so much strength and I really try to bring what I like in combination with what Calvin did. I feel very blessed to have such a structure under me, but I'm also very nurturing to young students.
For instance, I had somebody that I hired temporarily who was an architecture major and had no idea what fashion was. So I said, "come work for us and see how you like it." He showed interest. After awhile, I hooked him up with this one organization which held an international contest. Next thing you know, he was one of the participants and he ended up becoming very successful with it. Then he came to me after winning the contest and asked me what he should do next. I said, I don't know, go open your own business because I felt like it's the right time. This is a guy who has a lot of talent. But then again, maybe he is young enough and he could explore. Every experience is individual, right?
I've been working for a long time. Andre Leon-Talley came to me a long time ago, when I used to work for Gucci. I was in London and he asked me, "why don't you open your own business?" I said, "Andre, I am truly happy." I made a conscious decision not to. I could have done something, I could have played, I could have. But in retrospect, I am extremely happy.
Bryan: Speaking of Gucci… Tom Ford is known for his va-va-voom, high-octane, glamazon aesthetic whereas Calvin Klein Collection is the polar opposite — pure, luxurious, modern American sportswear. How did you refine your aesthetic considering the differences between the two brands?
Francisco: Interestingly enough, what Tom Ford did was really based on Calvin's aesthetic. All the advertisements, the imagery, the sexiness — they were all very, very strong and very Calvin in many ways. So I don't think that was a challenge so much because, you know, we are talking about the same thing.
The primary challenge for me was, as the business grew bigger and bigger, after it was sold it went from $700 million to $8 billion, the company exploded into so many different areas. The challenge for me is to keep that flame of the collection genuine and really protect it. So whatever it is that we are doing has to have a true essence and not just an essence, but a personality that wouldn't be mixed up with all the other products in other categories.
Bryan: That's another question for me — how do you bridge Calvin Klein Collection, your collection, which is very architectural, pure, modern and very technical whereas whereas the general public's perception of Calvin Klein the brand? You have sexy, you have provocative, you have underwear, you have fragrance… how do you bridge the two?
Francisco: It's all about securing that high-level position. A brand can actually exist both in high-end and low-end categories. It's seamless. It's totally seamless. If you think of the Calvin Klein lifestyle, you get it. A woman is able to explore both ends of the spectrum. One can have extraordinary clothes, very fine clothes while at the same time, have a lifestyle that's cool. The juxtaposition is very modern. A cool woman goes shopping and mixes it all up today. I think that's the most exciting part because it reflects independence.
Bryan: You're one of the very few designers who actually push new fabrics, new, modern techniques in fabrics. What's your relationship with fabric?
Francisco: I love fabrics! That's the most organic part of designing because its tactile and you have to be part of the development. For example, for Fall/Winter 2013, it took me three years to get certain mills to agree to develop the same kind of fabric. Because you buy cashmere from one mill, you buy suiting fabric from another, you buy this from another, so you have to make them agree to make the same thing at the same time. It's very costly for these people to change their techniques and what have you. A lot of fabrics for fall, for instance, those are actually woven and not cut-out.
I could have achieved that by cutting and boiling but I didn't. It thrills me to be experimental — this is how you learn about the essence of fabric. Experimentation triggers fabric mills to create other things and further their development. It's the same experimentation that would be seen two, even three seasons later. It's all a great exercise.
Bryan: Do you start your design process with fabric itself or do you conceptualize shapes and silhouettes before deciding which fabric to choose?
Francisco: It goes both ways. A collection starts with an idea and could take up to years to materialize. And then all of sudden, you saw something on the street that inspires you and feels really relevant and it's just this is the way to go. The design process comes in very different forms but ultimately, fabric is really the catalyst for a collection to work or not.
Bryan: If your next ten years of work could be described into one word, what would it be?
Francisco: In one word?
Bryan: Go on…
Francisco: I think it's… I could give you three words (both laugh)
Bryan: Three is good!
Francisco: I think what I do is, you know, essentially provocative, strong and current and strong in many ways. If it had to be described in one word, I would have to say having a pulse. Pulse, pulse.
10:26 am
I'm deeply in love with this chic, gold-plated bracelet from Saint Laurent. I don't know what it is but I'm currently obsessed with touches of gold lately. Just a teeny, weeny, slight Midas touch. I think it has something to do with a recent trip to Home Depot to find the right shade of gold to paint certain things in my apartment.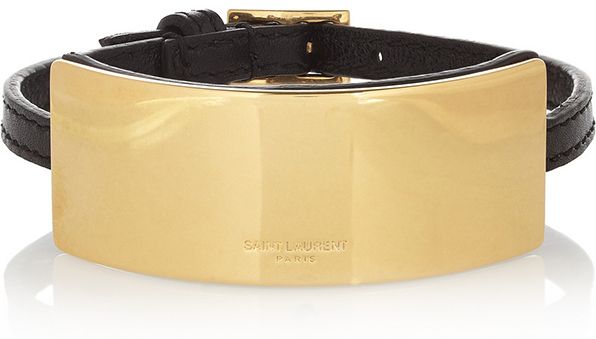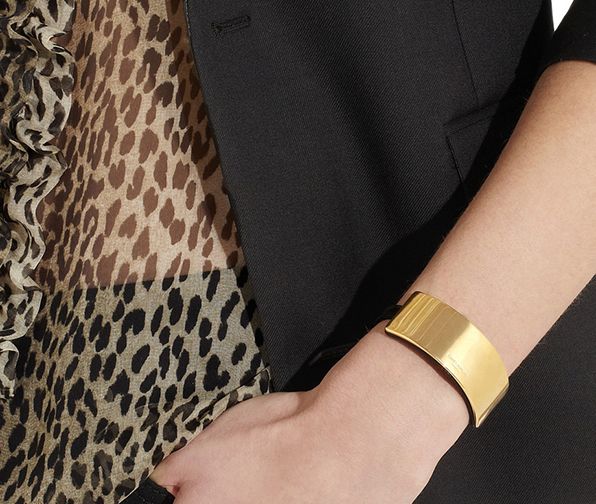 Click HERE to buy or for more information.
6:50 pm
Don't forget — tune in at 8PM Eastern Time to watch the prestigious SCAD (Savannah College of Art and Design) Fashion show.