11:13 pm
5:53 am
9:22 pm
You know you've hit the jackpot and have made it in life when everything you own is white. Why? Only someone with unlimited financial resources can manage to not care about keeping their precious blanc things pristine. I've fallen in love with the black python Givenchy Antigona bag (it's numero uno on my wishlist) but the white leather version, below, takes the cake. I'm not really a white bag person. My sweaty, clammy hands and my clumsiness will get this flawless baby extremely dirty in no time.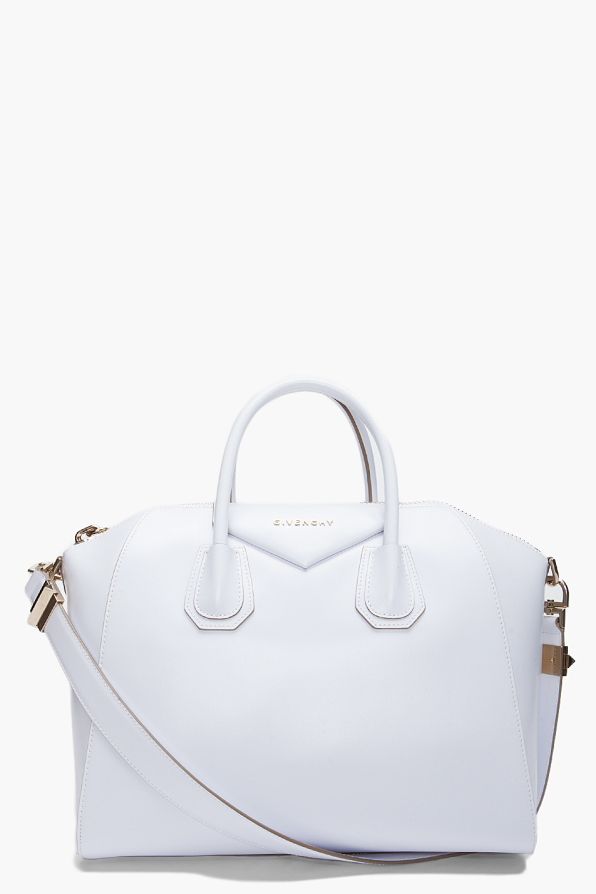 Givenchy Antigona Bag (click HERE) from SSENSE.
7:50 am
6:21 am
Something for the weekend! Here's the full-length video of the fall/winter 2012 Chanel ready to wear fashion show.
7:36 pm
Last night was the avant-premiere of the Louis Vuitton Marc Jacobs exhibition at the Louvre's Les Arts Decoratifs. It was well-attended and fun event. In spite of the very crowded venue, I had so much fun going through Marc's work at Louis Vuitton. I even had goosebumps when I saw some of the displays, especially Louis Vuitton's collaborations with notable artists such as Takashi Murakami, Stephen Sprouse and Richard Prince — I can't believe Marc has been at Vuitton for fifteen years. It felt as if it was only yesterday that I lusted over the silver Stephen Sprouse graffiti bag. I want to go back when it's not super crowded to thoroughly enjoy the exhibit. But, given the number of Louis Vuitton-obsessed fans in the world out there, I highly doubt this glorious display of creativity will have a private moment of its own.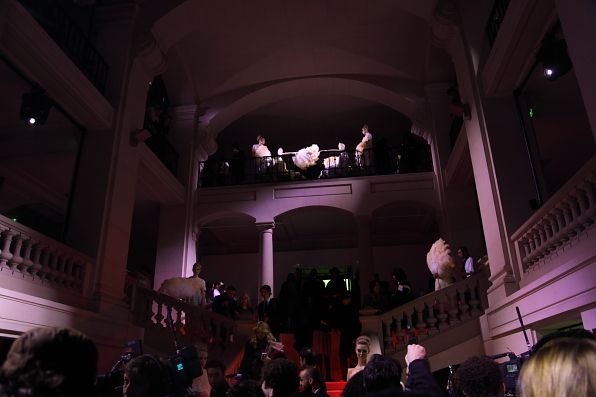 Click click click for more photos!
CONTINUE READING
1:04 pm
Here's the full-length video of the Alexander McQueen (by Sarah Burton) fall winter 2012 fashion show.
8:33 am
4:32 am
This spectacular light installation greeted showgoers upon entering Salle Wagram, the venue where the Alexander McQueen fall/winter 2012 was held the other day. I have no idea what it's made out of but it looked like a couple of hundred (or a thousand) Christmas tree ball ornaments lit up with some sort of fiber-optic cords. So breathtaking and enchanting.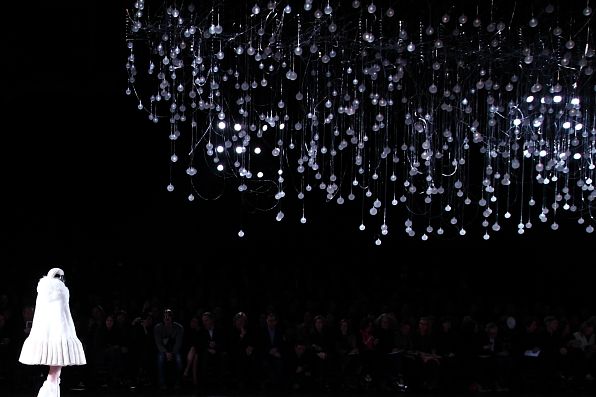 Click click click for more pictures!
CONTINUE READING
3:57 am
Here's a quick look at some of the new fall/winter 2012 bags from the Louis Vuitton show yesterday morning.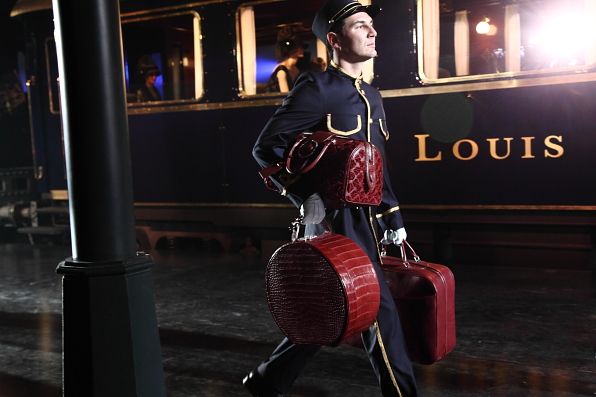 Click click click!
CONTINUE READING