5:43 am
4:49 pm
Are you Florence-bound this spring? From now until June 1, 2012, the Salvatore Ferragamo Museum has a new exhibition called "Secret Archives". The museum (Piazza Santa Trinita 5/2, Florence) is open every day from 10AM to 6PM except on Tuesday. For more information, visit http://www.museoferragamo.com.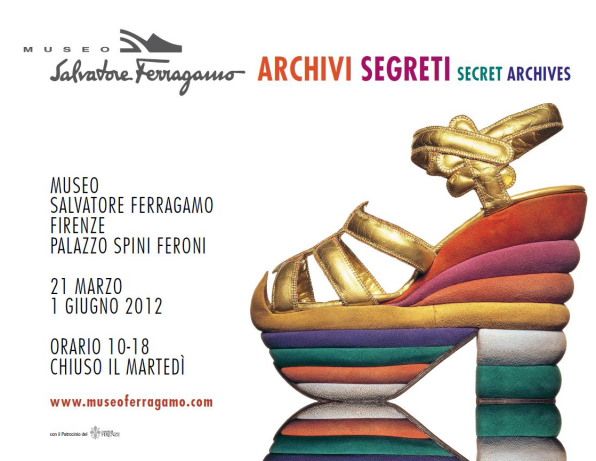 11:58 am
Sneaker wedges are nothing new. A few seasons ago, before the whole Isabel Marant madness exploded, I got a pair from See by Chloe in navy. I've been lusting over these Marc by Marc Jacobs sneaker wedges ever since I saw them on the runway last September. I love the three inch hidden heel inside (perfect for vertically-challenged people like myself) and of course, the changeable shoelaces. So cute! At $320, the price point is much friendlier than the distant Isabel Marant cousin. The sneaker comes in two multi-color versions, one with a white base and another in navy blue.
Click HERE to buy them from Shopbop.
6:39 pm
As some of you guys know, I went to Berlin in January to attend the HUGO by HUGO BOSS fashion show. I also filmed an episode for their Hugo Boss Talk series. Their camera crew followed me and Berlin-based Women's Wear Daily correspondent Melissa Drier around the city for a whole day.
7:00 am
I had lots of fun at the Stefanel brunch the other day here in Milan. It was lovely reuniting with Gala and Eleonora, both of whom I haven't seen in quite some time.
Photos coming up…
9:27 am
It's not easy trying to resist something extremely good. I'm one of the last people to carry a Proenza Schouler bag. Everyone has the PS1 in every imaginable color and material. I don't blame them; the PS1 is a classic. But after seeing this sporty tri-color Proenza Schouler PS11 baby, with its fabric straps (you can detach them and voila, you have an oversized clutch), pastel blue flap and gorgeous details, I have no choice but to slate it as numero uno on my 'must-have' list. It's been my every day bag for quite awhile now. Whether I'm wearing Prada florals or Acne camoflorage or monochromatic Alexander Wang, I'm honestly surprised how it matches whatever I'm wearing on rotation.
Proenza Schouler PS11 Bag from RUNin2
10:01 am
9:00 pm
I've been monitoring online stores that carry 3.1 Phillip Lim (SSENSE and Shopbop) and I cannot seem to find this sheer white sleeveless top with yellow strip panels from his spring/summer 2012 collection. It's one of my favourite pieces from his show (tried to photograph it from all directions while sitting on the front row) and I'm surprised it hasn't arrived yet. I hope it's not one of those 'for-show' pieces that they don't end up producing.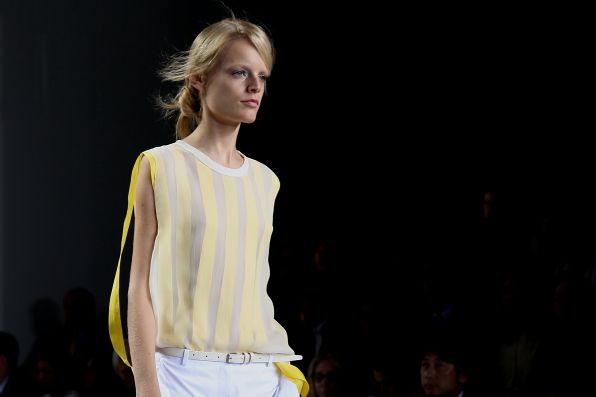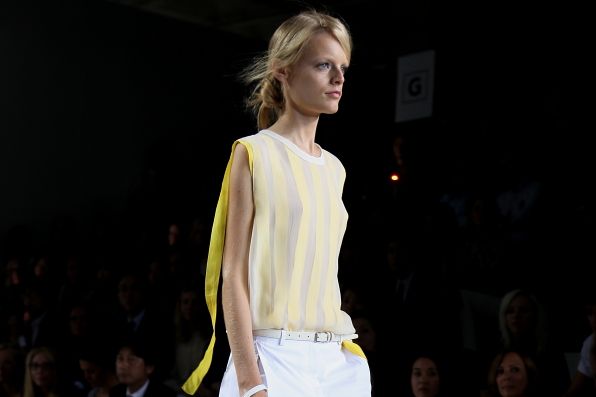 I love it, I need it, I must have it. That yellow and white top needs to come into my life. Stat! I even went to the store in New York last month to look for it to no avail. I ended up buying a pair of mesh trousers and mesh boots instead.
Click click click for more pictures!
CONTINUE READING
6:00 pm
11:00 pm
The clutch obsession continues. Corto Moltedo made this gorgeous clutch bag festooned with metal spiderwebs and a bejeweled spider.
Clutch bag from Corto Moltedo, bracelet by Hermes, watch by Michael Kors