8:00 am
Watch the spring/summer 2013 Calvin Klein menswear fashion show, live, from Milan!
6:58 am
12:42 am
Metallic mania! Here's the full-length video of yesterday's Burberry Prorsum spring/summer 2013 menswear fashion show.
6:00 am
Roman Polanski directed this short film (A Therapy) for Prada featuring Helena Bonham Carter and Ben Kingsley. I love it. I always have the same EXACT reaction every time I see a gorgeous fur coat. See for yourself!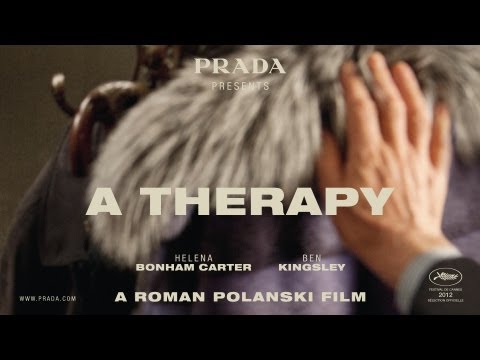 9:00 am
Live from Beijing… it's showtime! Be sure to put your 3D glasses on to fully enjoy the experience.

If you are having problems with the player, click HERE to watch the BOSS Black show at the Hugo Boss website.
12:00 am
Have you seen Miu Miu's spring/summer 2012 ad campaign video? I *LOVE* the capelets! Aussie actress Mia Wasikowska is the star of this season's campaign.
9:22 am
LOVER, the clothing label by Nic Briand and Susien Chong, is one of the brands that didn't show at Mercedes-Benz Fashion Week Australia. Candice and I went to a showroom in Sydney to view their new collection. While Rumi and Colin photographed the sheer and lace pieces, I was busy obsessing over the sportswear-inspired, floral-printed tops and the round, zip-front, voluminous jackets.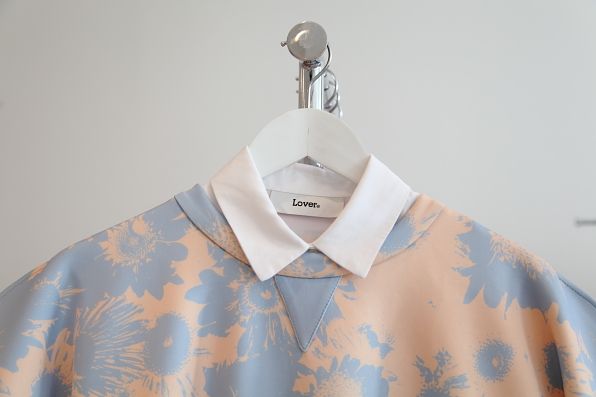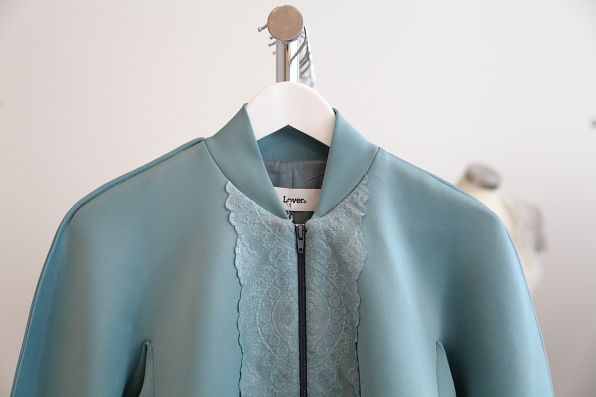 Click click click for more photos!
CONTINUE READING
5:26 am
Luca Finotti directed this cheeky video called 'Italiana' featuring select pieces from the spring/summer 2012 Dolce & Gabbana women's eyewear collection. I thought it was cute for two women, mother and daughter, fight over sunglasses — something me and my mum haven't done before. Thank god my taste in eyewear tends to be on the extreme side of things. Anyway, Bianca is soo gorgeous. When I visited Milan last month, I had a hard time crossing the street because of the huge Dolce & Gabbana/Bianca Balti billboard at Porta Garibaldi!
11:44 am
Oh the delight of new-found discoveries! I love these gorgeous, gold-dipped headpieces designed by Sydney milliner Suzy O'Rourke. The folks from Bless'ed Are The Meek used them for their show at this season's Mercedes-Benz Fashion Week Australia. Suzy makes some of the most fabulous headpieces around; you have to visit her website to see more of her work.
11:38 am
Hey ladies — I'm thrilled to be back in Sydney! It's been four years since my last visit. I'm back in town for this year's Mercedes-Benz Fashion Week Australia as a guest of Destination NSW. The New South Wales Government launched an exciting initiative yesterday afternoon where they picked Australian fashion designers Camilla Franks, Camilla Freeman-Topper, Dion Lee, Rachel Gilbert and shoe designer Terry Biviano, to act as Fashion Ambassadors to show guests, like myself and my friends, Rumi Neely, Candice Lake amongst others, their version of Sydney — where they work, shop, eat, drink and play. I was paired with the lovely Camilla Franks; her work is known for her stunning use of colour and prints.
I look forward to seeing you all over the next few days. I can't wait to make new memories in Sydney!