2:00 am
12:59 am
It's no secret that I'm a HUGE fan of Marchesa. Georgina Chapman and Keren Craig make some of the most magical and magnificent dresses around. I recently visited their headquarters to see what their team are brewing for their spring/summer 2013 fashion show on Wednesday afternoon and these enormous inspiration boards greeted me.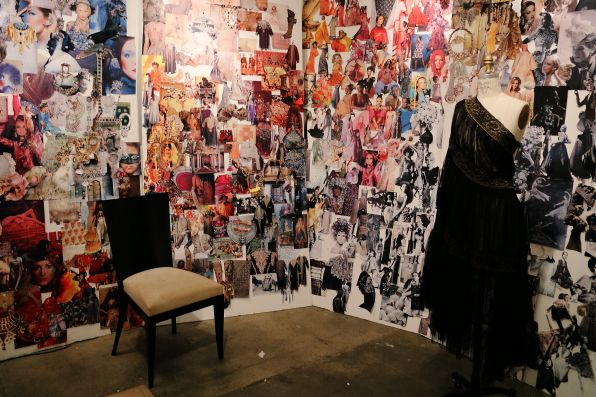 A close inspection of the mood boards reveal India (and its rich history of colour, details and embellishment) as a huge reference point.
I thought it was so gracious and kind of Georgina to give me an intimate tour of their studio. She introduced me to her atelier staff, showed me how samples are made and gave me a preview of some of their gorgeous crystal and exotic skin clutch bags!
Georgina is one of the talented personalities Canon have chosen to direct films as part of their Project Imagination film festival. I can't wait to see the film she directs for Canon and of course, I'm excited for Wednesday's fashion show.
Click click click for more photos!
CONTINUE READING
10:30 am
9:25 am
9:22 am
Alexander Wang presented these major glow-in-the-dark looks on his spring/summer 2013 fashion show yesterday afternoon.
11:35 pm
How did you celebrate this year's Fashion's Night Out? I hosted a cute party at Marni Edition at their Meatpacking District (1 Gansevoort Street) store. DJ Indigo Clarke and Jisoo Hong provided the music and guests were treated with lovely bubbly and nibbles. Finding myself hand out Marni balloons (featuring illustrations by Brian Rea) to shoppers and random passersby was my highlight of the night. Who, afterall, doesn't like balloons?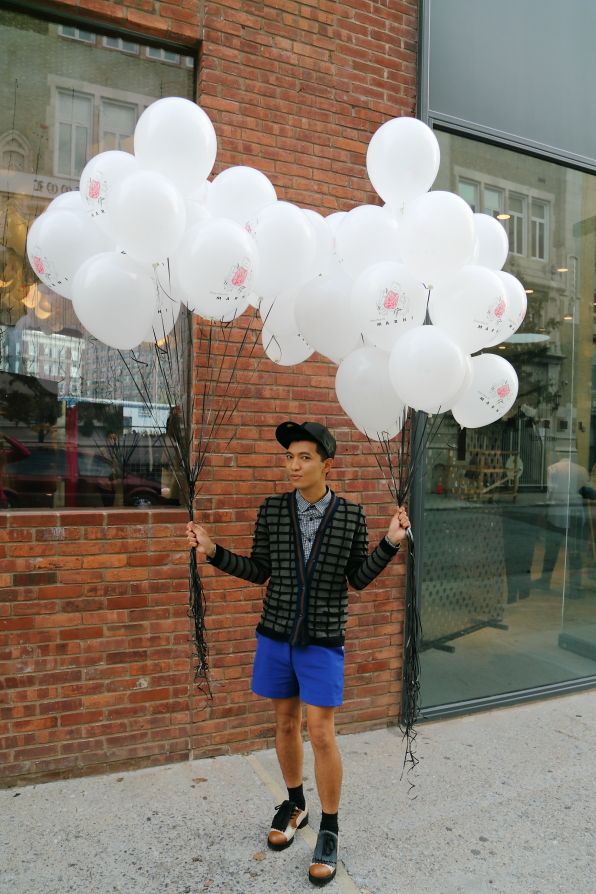 Shirt, cardigan, shorts and shoes by Marni
Click click click for more photos!
CONTINUE READING
12:00 pm
These colourful prints-on-python leather pieces (short-sleeved top and skirt) made an appearance at the Peter Som's spring/summer 2013 show this morning. I thought they were refreshing.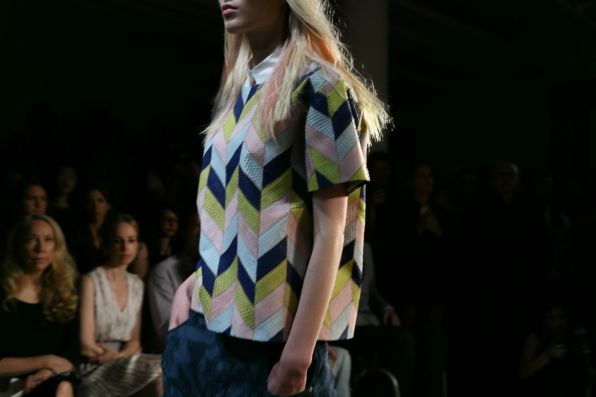 9:01 am

If you missed yesterday's spring/summer 2013 Richard Chai Love fashion show, watch the full-length video below.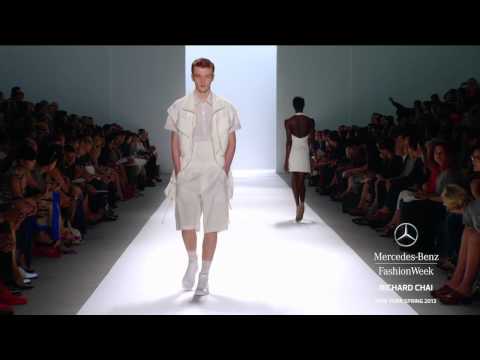 8:59 am
8:53 am
Scott Schuman, aka The Sartorialist, is my hands-down, my favourite street style photographer. I have nothing but pure respect to his work. He's able to capture his subject's true sense of style in a very authentic manner. I went to the private viewing of his exhibit at the Danzinger Gallery a couple of days ago. I suggest that you pop by and visit, or, if you are not able to go to the gallery, buy his new book, 'Closer'.
"Closer" by Scott Schuman is available for viewing at the Danzinger Gallery (527 West 23rd Street, New York, NY 10011) from September 6 until September 15, 2012.