8:51 am
Here's the view from my seat at yesterday afternoon's Marc by Marc Jacobs spring/summer 2013 fashion show.
12:42 pm
Before yesterday afternoon's 3.1 Phillip Lim show, I popped by the Marchesa studio for another preview of the collection. The lovely Jessica Stam, who I last saw in Beijing earlier this year, was there for her fitting. She tried on a short, white fringed dress with intricate beaded panels on her chest all the way up to her neck. She looked stunning. I wish I could share you images of the looks but I don't want to spoil the suspense for everyone!
Click click click!
CONTINUE READING
8:30 am
Here's the view from my seat at the 3.1 Phillip Lim spring/summer 2013 fashion show yesterday afternoon.
7:27 am
6:00 am
5:00 am
4:00 am
3:00 am
2:00 am
12:59 am
It's no secret that I'm a HUGE fan of Marchesa. Georgina Chapman and Keren Craig make some of the most magical and magnificent dresses around. I recently visited their headquarters to see what their team are brewing for their spring/summer 2013 fashion show on Wednesday afternoon and these enormous inspiration boards greeted me.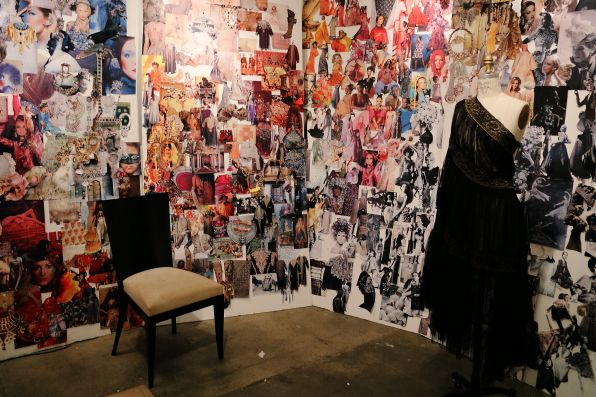 A close inspection of the mood boards reveal India (and its rich history of colour, details and embellishment) as a huge reference point.
I thought it was so gracious and kind of Georgina to give me an intimate tour of their studio. She introduced me to her atelier staff, showed me how samples are made and gave me a preview of some of their gorgeous crystal and exotic skin clutch bags!
Georgina is one of the talented personalities Canon have chosen to direct films as part of their Project Imagination film festival. I can't wait to see the film she directs for Canon and of course, I'm excited for Wednesday's fashion show.
Click click click for more photos!
CONTINUE READING