Pierre Hardy Cruzeiro Photos
And voila! This is what's coming my way. Don't you just LOOOVE it?
Pierre Hardy display at Barneys New York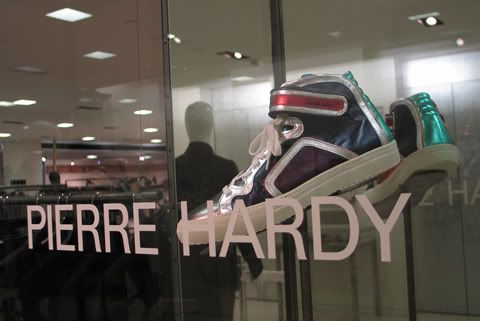 New kicks FTW!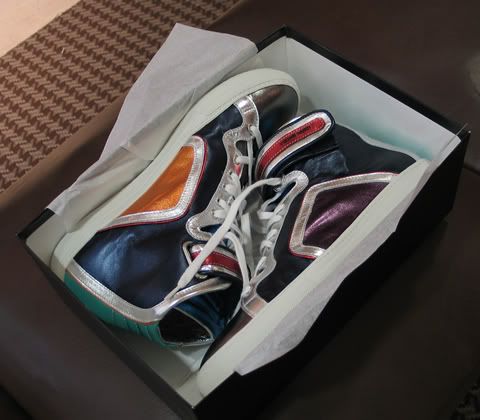 Click here for purchase information.

PS. To the FAT Chubbylita bitch sales associate who works at Co-Op, please stop trolling and being rude at the men's designer shoe department. Cut the attitude! You only work in a shop. Hahaha JK. No, seriously, cut the negative energy. Lose weight and feel great in 2008!
PPSS. Daniel is the hero! He's the nicest SA on the men's floor!