Christian Dior Autumn/Winter 2008-2009 Haute Couture

Y'all should get down on your knees and worship me because I just got hold of a copy of the fall/winter 2009-2009 Christian Dior haute couture soundtrack! Amazing amazing amazing! I just know I'm gonna play this on my ipod for weeks. Perfect for mincing!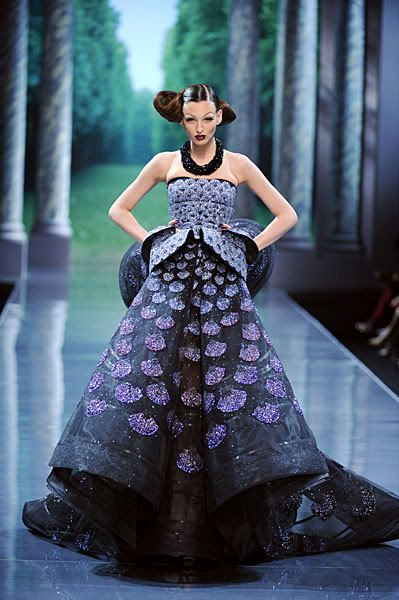 Click here (or right-click + save as) to download the file.
I still need to figure out the track titles. The first song they used was "Aquarius" by Dutch group Within Temptation and the last one was "Lights Go Down" by Basement Jaxx which I *love*. I'll forever be indebted if you guys can name the 2nd to the last track though. To be quite honest, the good shit starts at 08:53 so fast forward and listen to that.
Click click click!