FEROCIA COUTURA

As y'all know, Paris haute couture ended a few days ago. While all the rich bitches of the world (and their token tranny and tag-along lap dogs) are still recovering from stomping around the majestic city of lights (and Le Depot), my Mexican buddy Mauricio and I (in our respective bedrooms in the third world, of course) went through hundreds and hundreds of photos of the fall 2008 couture collections.
Since haute couture is all about fantasy, my friend and I fantasized about being bajillionairesses on a shopping spree. We challenged each other to pick one, just one, outfit from the big couture houses. It has to be something that we love and would personally wear.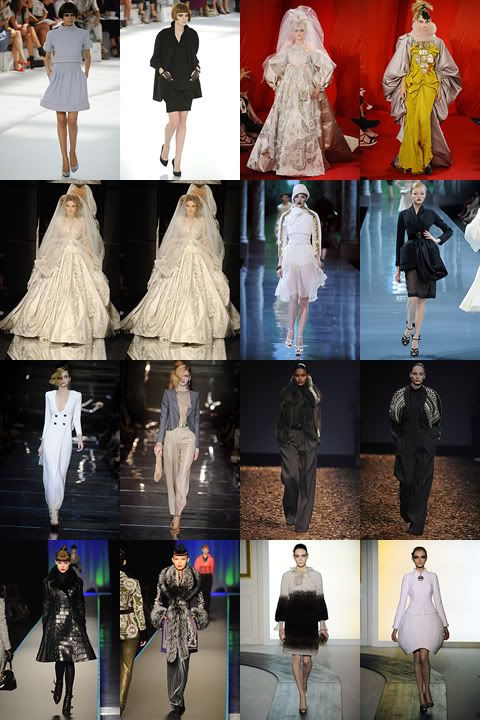 We reviewed our selections at the end of the challenge and I noticed I picked out two wedding gowns.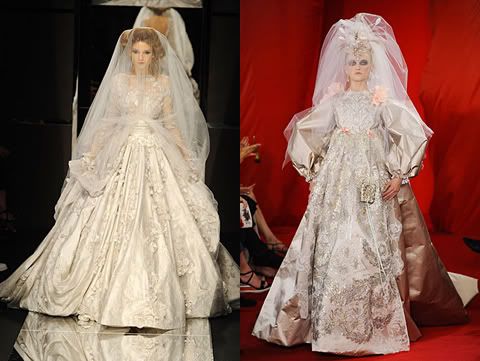 Our conversation went like this:
Me: What do you think of my selections? Be honest. What's the best one and the worst one? Is it just me or do you also find this season disappointing?
Click click click!