4:22 am
Solar panels! Wind turbines! As always, leave it to Karl Lagerfeld to turn the Grand Palais into a magical, modern wind farm as the backdrop of Chanel's spring/summer 2013 fashion show.
Love a bit of Kate Bush, too…
3:14 am
I know it doesn't sound very me to say I haven't gone to many parties the past month. When you're staying far from the city center and have early morning appointments and shows to attend, you have no choice but to tuck yourself under the sheets as early as possible. But when Mama Carine invites you to her ultra chic black-tie ball to celebrate her collaboration with MAC Cosmetics, you better put that mink bow tie on and go where the fashion flock goes. Where else could I dance with the legendary Mr Alaia, shake my booty on the dance floor with Mr Ackermann, have Mr Testino tell me "I looooooove your fur!" and freak out with Rachel Zoe at the courtyard because of a mystery man going nuts with the fire extinguisher? Only at Carine's ball where fashion stars align, let their hair down and have lots of fun. Best party of the season. #NUFFSAID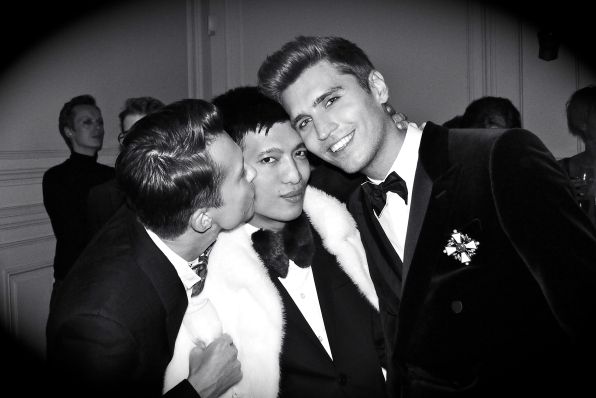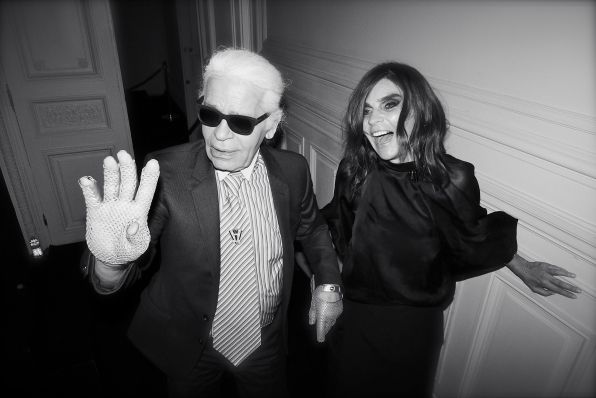 Click click click for more photos!
CONTINUE READING
11:06 am
My friend Nicola sent me this insect-inspired, straw sweater from Mugler. I wanted to wear it to the fashion show but I had problems finding an appropriate bottom to wear it with, plus, it also rained that day and I was afraid to get it wet. Anyhoo, I thought it would be nice to take it out for a spin around the nitty, gritty 10eme at my first, post-fashion week (or should I say, post-fashion month) Parisian stroll.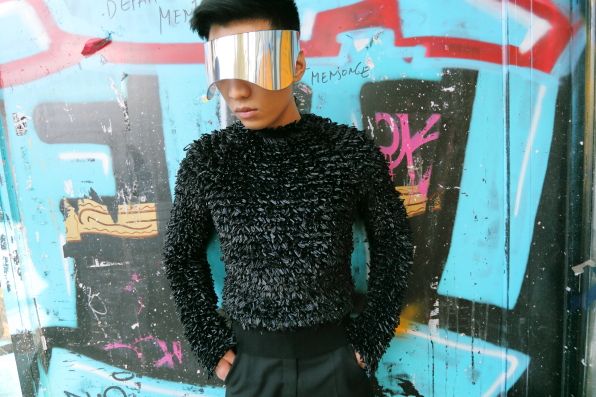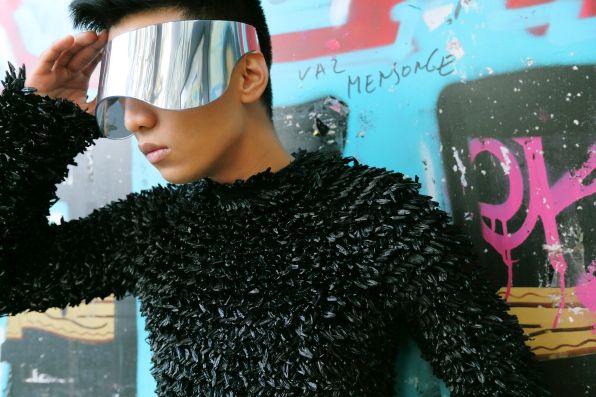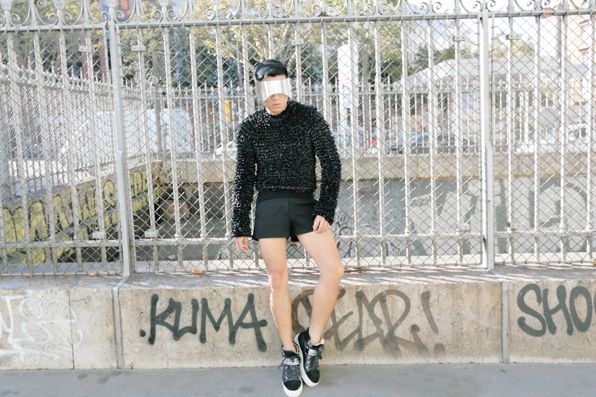 Visors by Alexander McQueen, sweater by Mugler, shorts by Sonia Rykiel, shoes by Sonia Rykyiel
6:56 am
Here's the view from my seat at the ultra chic Louis Vuitton spring/summer 2013 fashion show this morning.
6:44 am
7:44 pm
Here's the view from my seat at the super chic Valentino spring/summer 2013 fashion show yesterday afternoon.
7:00 pm
5:28 pm
4:00 pm