1:24 pm
1:15 pm
Just saying.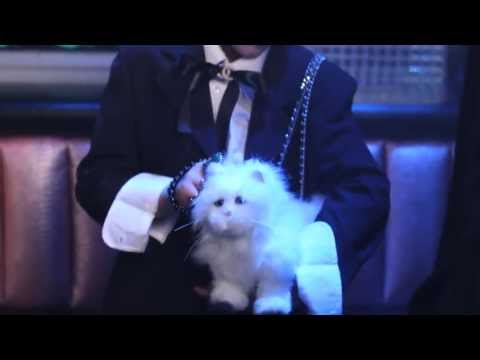 Love the folks at The Coveteur.
5:06 pm
I'm very excited for this year's Barneys New York's collaboration with Disney entitled 'Electric Holiday'. Disney turned moi, along with select notables from the fashion world, into animated characters. Here's a line sketch that was just released today.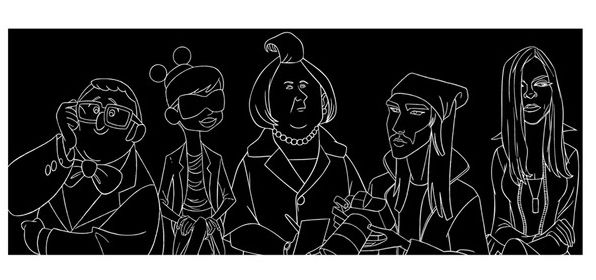 Looks like I'm in very good company. Suzy Menkes, Alber Elbaz, Steven Meisel, Franca Sozzani, Bridget Foley, Glenda Bailey, Carine Roitfeld, Sarah Jessica Parker and Emmanuelle Alt are also part of it. Barneys New York and Disney haven't released the full cast as of yet and a few more names are expected. I can't wait to see the final result. I'm thrilled to be part of this project. I'm sure it's gonna be amazing!
Thank you Barneys and Disney!
7:00 pm
While my super gorgeous seatmate Jessica Stam was busy fanning herself (I don't blame her — it was soo hot at the Tuileries) while watching the spring/summer 2013 fashion show, I couldn't stop ooh-ing and ahh-ing at these MAJOR Valentino bags.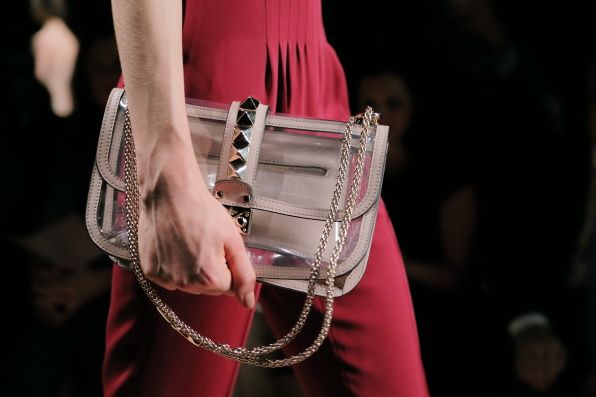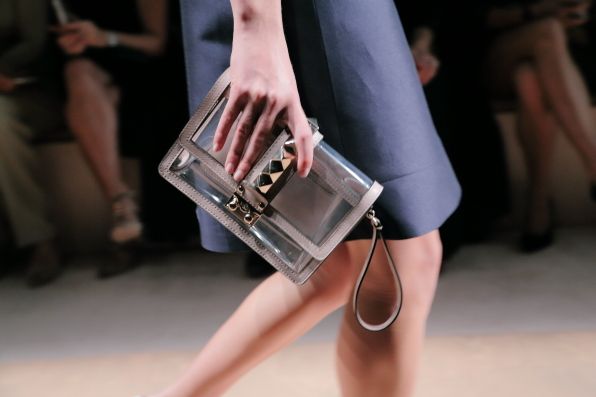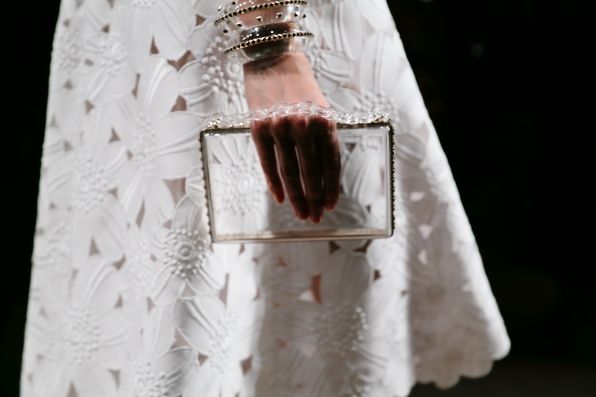 Oh and this amazing pyramid-studded, clear trench coat showed up. I DIED!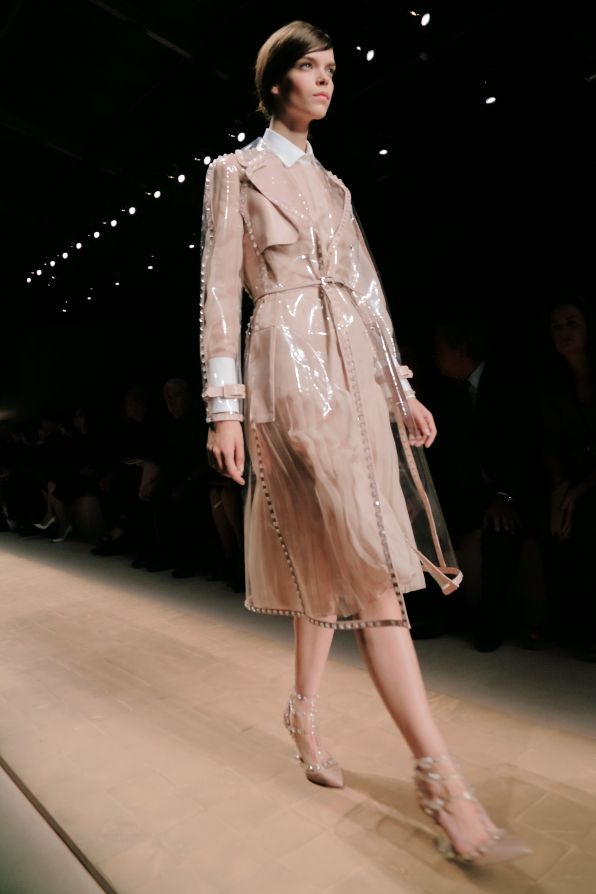 The timing could not be anymore perfect because I wore a transparent Sonia Rykiel coat at Chanel earlier that morning.
2:53 pm
I stopped by the Palazzo Versace in Via Gesu in between shows to visit my beloved Donatella. As you know, Donatella and the gang at Versace recently launched their e-commerce site. I thought I'd share her answers to some of my questions. It's always nice seeing Ms. Versace. I love her energy and spirit.
Visit http://www.versace.com to explore the new Versace online flagship store.
5:50 am
At long last, we finally met.
Such an honor to have met the legendary, the one and only, the grand master of them all… Mr. Azzedine Alaia!
5:16 am
4:22 am
Solar panels! Wind turbines! As always, leave it to Karl Lagerfeld to turn the Grand Palais into a magical, modern wind farm as the backdrop of Chanel's spring/summer 2013 fashion show.
Love a bit of Kate Bush, too…
3:14 am
I know it doesn't sound very me to say I haven't gone to many parties the past month. When you're staying far from the city center and have early morning appointments and shows to attend, you have no choice but to tuck yourself under the sheets as early as possible. But when Mama Carine invites you to her ultra chic black-tie ball to celebrate her collaboration with MAC Cosmetics, you better put that mink bow tie on and go where the fashion flock goes. Where else could I dance with the legendary Mr Alaia, shake my booty on the dance floor with Mr Ackermann, have Mr Testino tell me "I looooooove your fur!" and freak out with Rachel Zoe at the courtyard because of a mystery man going nuts with the fire extinguisher? Only at Carine's ball where fashion stars align, let their hair down and have lots of fun. Best party of the season. #NUFFSAID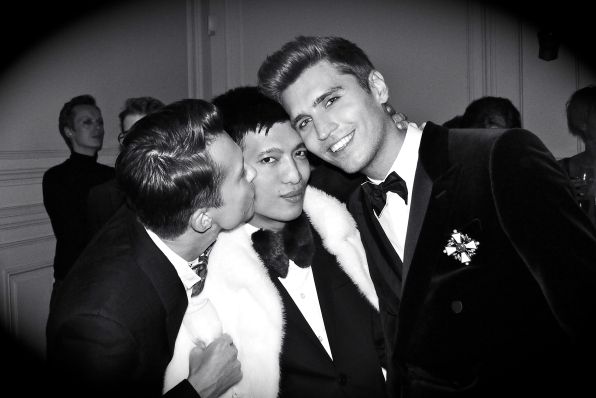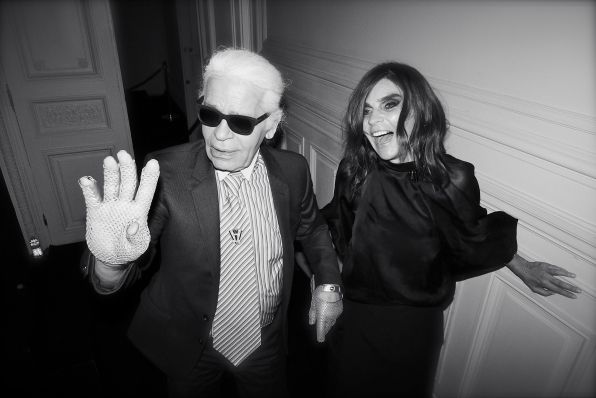 Click click click for more photos!
CONTINUE READING
11:06 am
My friend Nicola sent me this insect-inspired, straw sweater from Mugler. I wanted to wear it to the fashion show but I had problems finding an appropriate bottom to wear it with, plus, it also rained that day and I was afraid to get it wet. Anyhoo, I thought it would be nice to take it out for a spin around the nitty, gritty 10eme at my first, post-fashion week (or should I say, post-fashion month) Parisian stroll.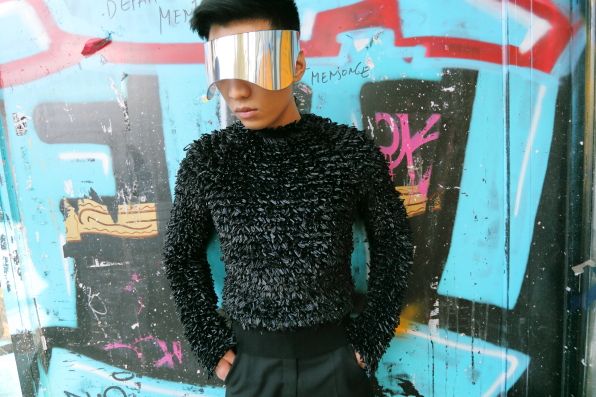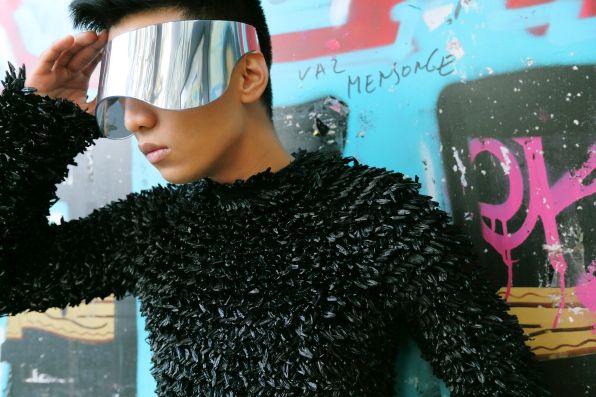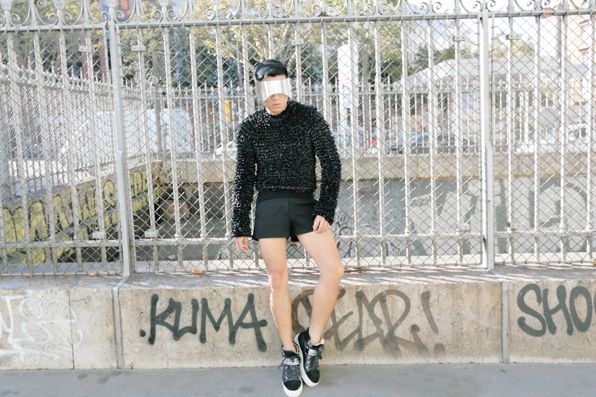 Visors by Alexander McQueen, sweater by Mugler, shorts by Sonia Rykiel, shoes by Sonia Rykyiel