6:24 am
When was the last time you did something for the first time? My quick weekend jaunt to the Bahamas, courtesy of The Cove Atlantis, enabled me to do things I've never done before, such as kissing dolphins and petting sea lions. I'm surprised the Bahamas is a mere two and a half hour flight from New York City and The Cove Atlantis made the perfect backdrop of that much-needed escape. I've been traveling a lot for quite some time now and all I needed to recharge my mind is a quick trip to the beach!
Look 1 – Dolce & Gabbana sunglasses, Christopher Kane t-shirt, Timo shorts, Christopher Kane beach towel; Look 2 – 3.1 Phillip Lim top and shorts, COS sandals, Furla bag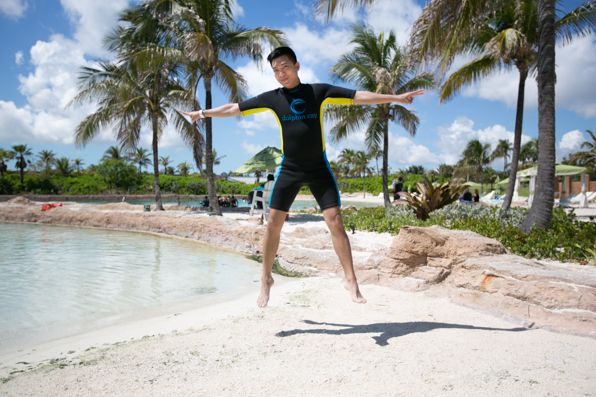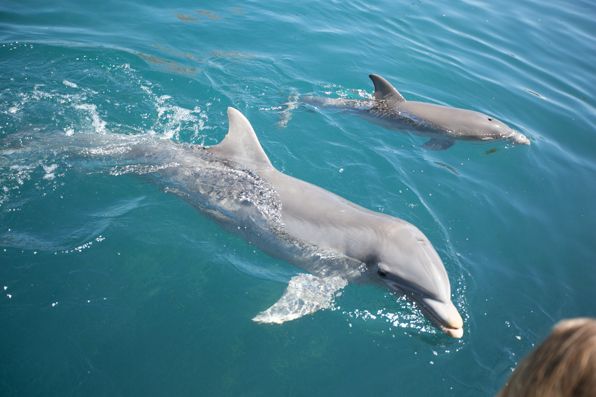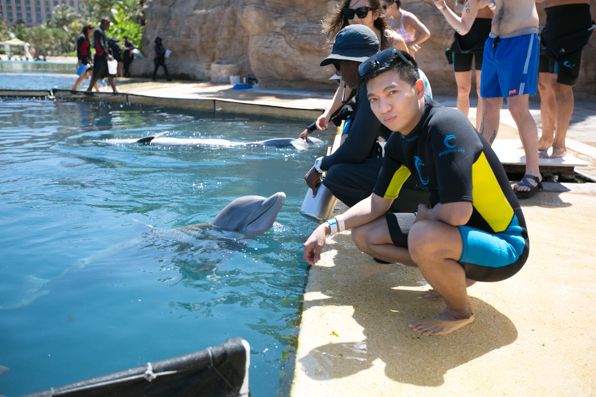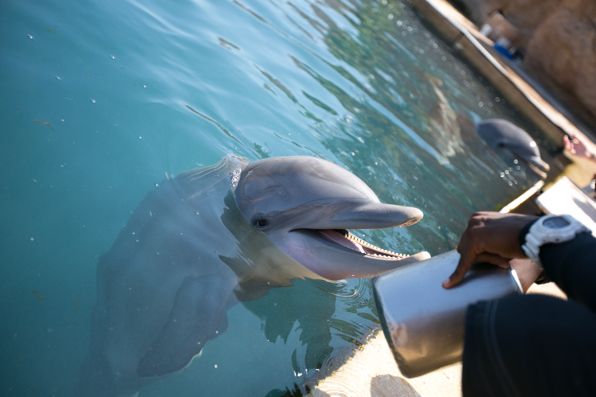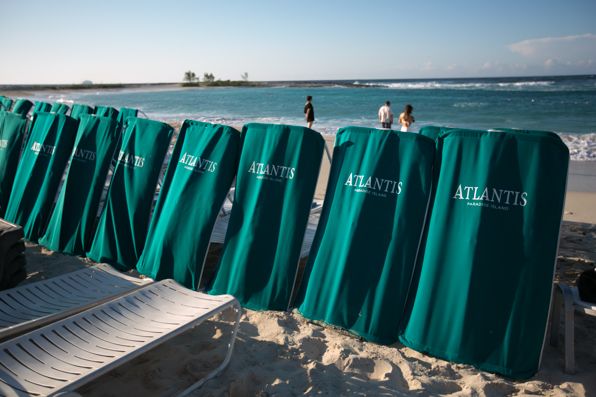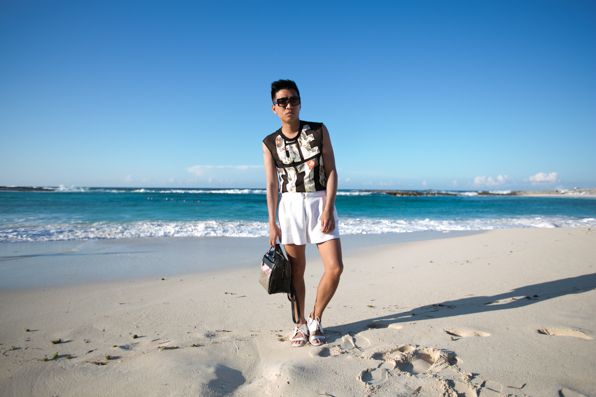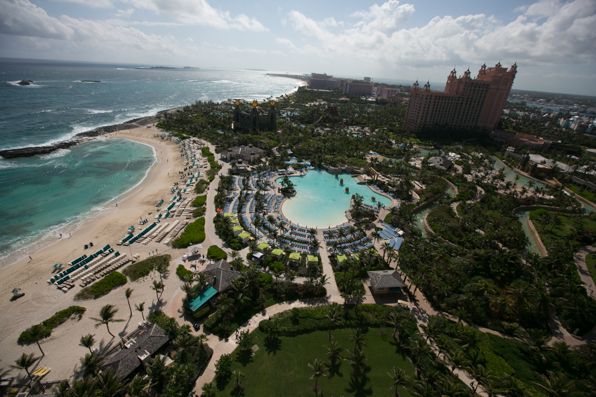 12:05 pm
Greetings from Singapore! Sincerest apologies for the lack of recent updates. I'm currently in Asia to film America's Next Top Model Cycle 20 and due to contractual commitments, I am unable to disclose our location hence my recent silence. Let me tell you one thing — it's gonna be a very exciting season on ANTM!
My good ol' Macbook Pro crashed yesterday. My all-around man Queenie and I flew to Singapore to buy a new notebook. I'm sure you are aware how horrifying it feels to be computer-free in this day and age of social media. It's a good thing I backed everything up!
We managed to score a room with a balcony at a boutique hotel in Chinatown. As y'all know, I **LOVE** Singapore. It's a shame we have to cut our trip short to go back to taping. I'll keep you posted shortly on our adventures. Haji Lane! Maxwell Road Hawker Centre! Jumbo Seafood! I don't even know where to begin. All I can say for now is that it's GREAT to be back in Asia once again. I love you all!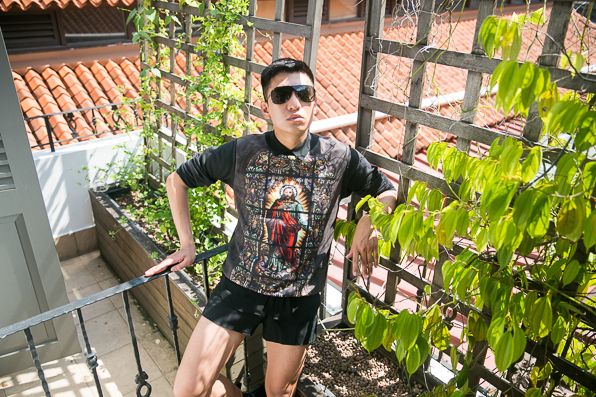 Sunglasses by Dolce & Gabbana, sleeveless shirt by Theory, sweater by Srutdha Singapore, shorts by Sonia Rykiel, watch by Cartier, bracelet by Vita Fede
6:04 pm
Do you ever find yourself going to stores and buying the same exact item you already own but in a different colour? That's what happened when it came to my favourite garment of the moment. I took this cute, green coat from the COS flagship store in Stockholm because I love everything about it — the fabric, the style, the cut, the way it falls on the body, everything. I already bought the navy version (as seen on previous blog entries) in Paris two weeks ago. I wouldn't be surprised if I end up buying the black and gray versions as well in the next few months to come but really… I like the idea but it's kinda wrong, don't you think?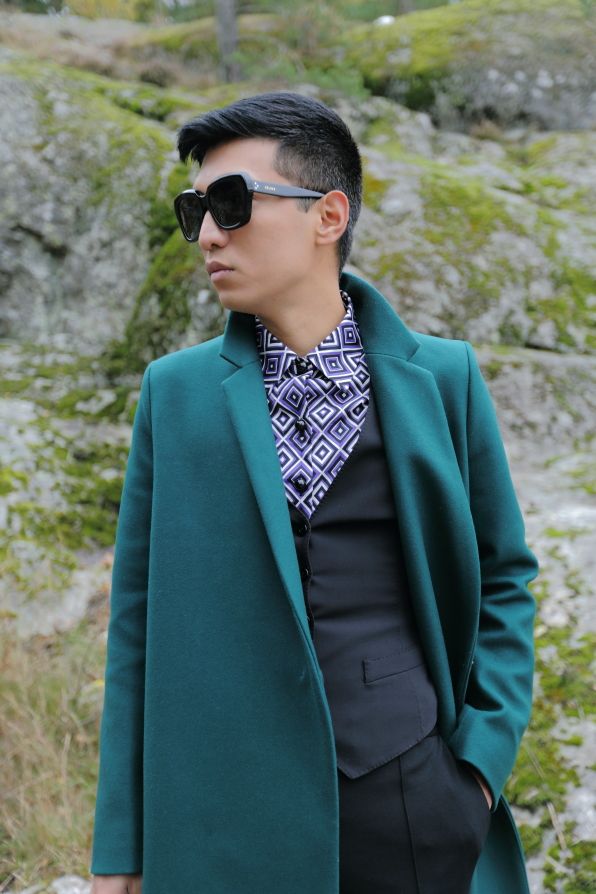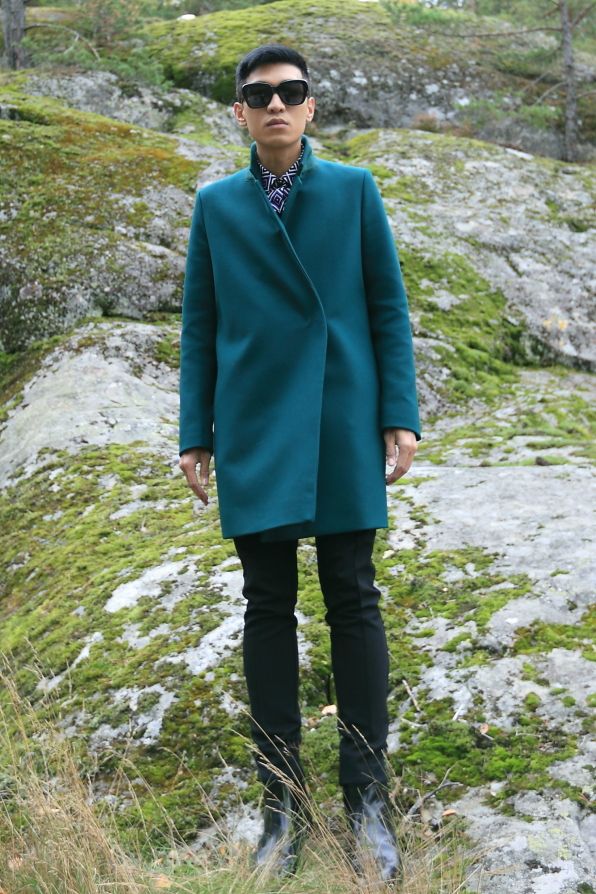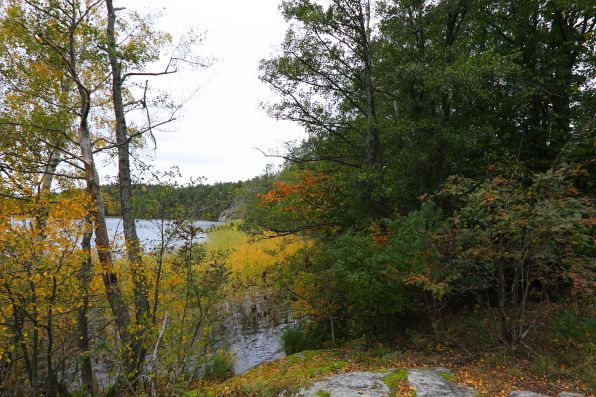 Sunglasses by Celine, shirt by Prada, waist coat by Dolce & Gabbana, coat and trousers by COS, shoes by Balenciaga
6:00 pm
6:24 pm
Bags by Oscar de la Renta, Dolce & Gabbana and Michael Kors, watch by Michael Kors, sunglasses by Celine, Chantecaille powder, Serge Lutens Datura Noir, Fresh Sugar & Lychee, Unisom sleeping pills to help me sleep before midnight, Smythson of Bond Street 'New York, London, Milan, Paris' book, Canon 5D Mark 3 camera and of course, a bottle of my favourite beverage Absolut Tune which I love to drink after a day's worth of shows.
9:29 am
11:50 am
After answering phones and werqing like the rent was due yesterday, I've decided that a job in reception is not really for me. So now I'm Dolce & Gabbana's Window Dresser.
Oh sorry, not Window Dresser but errm, "Visual Merchandiser".
I wonder how long I'll keep this job….
9:03 am
My job in the Public Relations office didn't last very long so I asked the folks at Dolce & Gabbana headquarters in Milan for another position so they made me their receptionist.
I wonder how long I'll keep the job. More videos to follow!
11:15 am