11:00 pm
Caption This

O HAI GUYZ ANG GUWAPO NG BAGONG JOWA KO!!!! CHARING!
10:39 pm
Fi Fy Fo Faux
OK Fine. Lots of people asked me to post the entire photo set of that faux MJ ad campaign I did. I know I didn't post the large version of the pics because I thought I look horrid in these.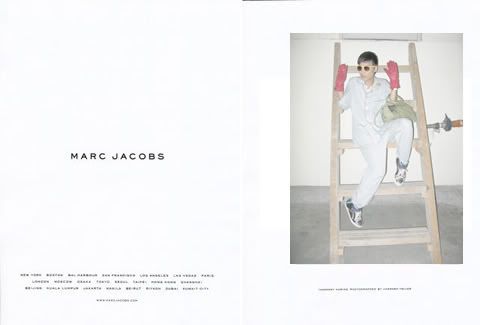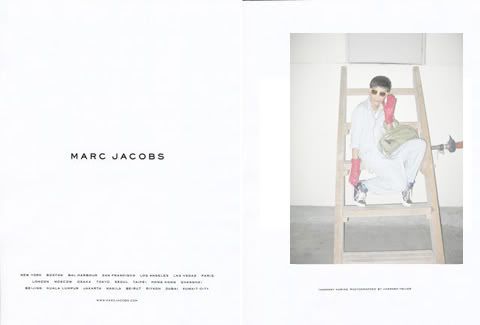 We took those pics at the parking lot of a mall and I didn't have the time to fix myself. It was super spontaneous. We managed to get 3 snaps before the mall security guard told us we're not allowed to take photos in the parking lot. Bah. Click click click!
3:18 pm
Quack!
Why, hello there! Do you like my pyjamas?
Can you imagine…
Just for fun. That's all.
3:38 am
A Moment of Marc Magic
Hello, lover!
There are times when I cannot help but wonder how FICTIONAL my life is. Looking back, I've had god knows how many moments and memories that are TOO GOOD (or perhaps too bad, too ker-aaazy, too this and that, too something something) TO BE TRUE.

It's personal.
But nothing beats this once-in-a-lifetime (i hope not!!) moment I'm about to share to you all. It's been twelve hours and I'm still crying my face off. I'm literally on cloud nine! This is what tru fashin dedicashin dreams are made of.
Are you ready? Click click click!
1:41 pm
Chica people use DHL

Twenty four hours a day, seven days a week, DHL seems to be the official carrier of chica people who fulfill the dreams of others.
Are you thinking what I'm thinking?

5:36 pm
I KNEW IT!!!
I KNEW IT! I KNEW there's a mini-me floating around there somewhere. In a weird twist of fate, look who I bumped into yesterday afternoon. It's my mini-me!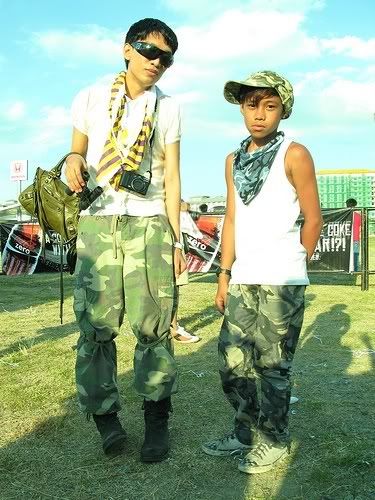 Photo: Chuvaness
I have no idea who that is or whose child that was but how strange was that? It's funny because when I was in the car to go to this event, my friend called me to ask what I was wearing so I told her I'm wearing camo. So is she! And now this… three is a trend indeed. Who knew my mini-me would wear camo too? Odd. Soo odd!

5:19 am
"Are we old?"
My plan for tonight (or should I say LAST NIGHT because it's 4:40AM now) was rather simple. A nice dinner for three at my new favorite restaurant, Sala Bistro, followed by a trip to the cinema to watch Sex and the City. I really want to see that film in spite of all the negative reviews from people (no spoilers please!).
Well… one of my friends bailed at the last minute so me and my other buddy ended up doing a little hop and a skip around various places in this town they call Manila: Sala Bistro, M Cafe, Embassy, Embassy Members-Only (yep, they now have a members-only club which opened this Tuesday) and Cav. Hah!
Click click click!
3:14 am
Back to Black
When I went to the salon a few days ago, the first thing my stylist asked me was… "what color do you want to go for today?" Well, for the first time in what in years (I'm quite done with the light brown, medium brown, chestnut brown, lavender brown (WTF!), all these god damn browns, beiges etc.) I told her to bring me back to black.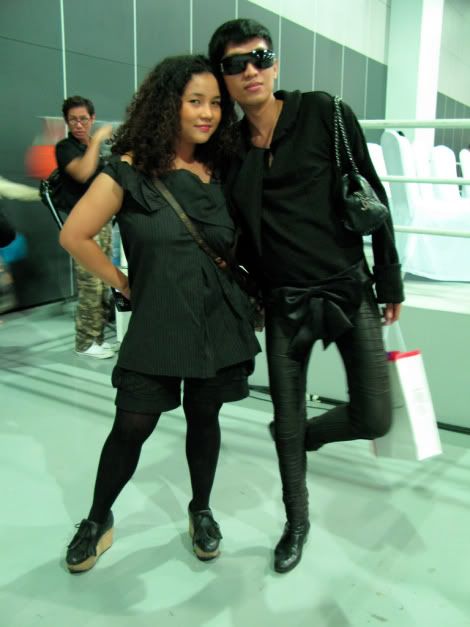 This was me last night after the shows (Philippine Fashion Week 2008) with my friend Mich who I haven't seen since the Marc by Marc Jacobs party last month.
I have GREAT news! For those of you who are DYING to get hold of Sass & Bide's Black Rats leggings, you may now pre-order them online at MyCatwalk in Australia. Tell them I sent you! I actually announced this to the Australian Vogue forum "voguettes" a week ago and they all placed their orders already! They're AU$170 each and they ship to most countries in the world. Go go go, buy buy buy!

10:04 pm
I am bored and I'm exhausted from being bored.
I'm utterly bored of the sameness and the banality that goes on around me. There's something in the air and I can't figure out what it is. Italian Glamour magazine recently interviewed me (Viva Italia again yeehaw! Milano, Roma, Firenze, Venezia and what the heck, Rimini… y'all keep an eye out for it!) and they asked me to describe my typical day. It was only until now that I realized shit, holy hermit batman, I really don't have that much of a life. My life is as exciting as a bag of walnuts!
I'm stuck in a rut and I need to get out of it quick. It's strange for me to say that now because IMO, things are going so well for me. I'm in no position to ask for more because I don't know what (and there's nothing really) to ask.

Photo: Anne Lin. Oi what camera is that OMG I look so thin!!

I think I know what I need.
I need to feel human again. I need to be inspired. I need to feel emotion that lingers for more than a few minutes (you won't get that from Raf Simons footwear I'm telling you). I need to be happy. I need to be sad. I need to be angry. I need to be perked up. I need to go bat ape crazy and do cringe-worthy things I'll regret in the future. I'm going through a stage where I'm simply indifferent to MY environment. I'm akin to an emotionless robot, pecking away on my keyboard all day long.
Let's fold scarves!
3:31 pm
Caption This
Caption this.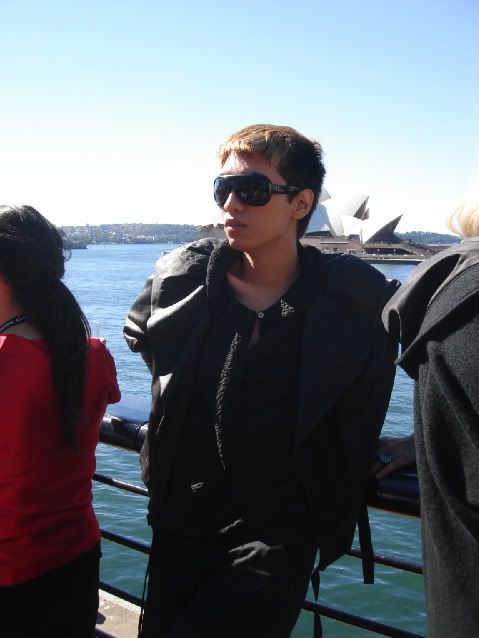 Well?