Marc Jacobs BB Bag
To be quite honest with you, I've been hesitant to blog about this bag because I want to let it linger for a while and enjoy the heart-warming feeling while it lasts. Unfortunately, in the wonderful wicked world of fashion, everything new becomes old faster than the speed of light. Today's news will be tomorrow's dog poo scooper and as one hater succinctly put it, my precious bag will somewhat fade into obscurity faster than what I think. But whatevs. This is the best thing that has ever happened to me.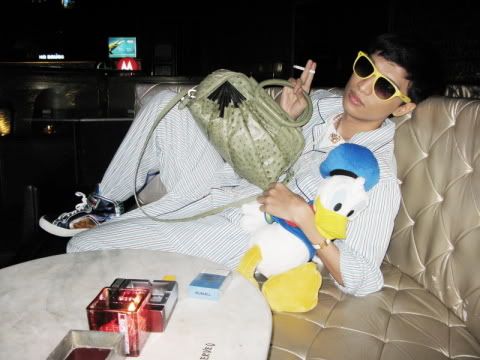 (Yes I wore pyjamas to the club.)
Now. Who wants to see BB bag pics? Click click click!