Three and a half weeks
Many of you are wondering why I haven't been posting photos of myself lately. Well, I'm currently participating in a US$600+ (so far) bet with a few queens from some online forum who dared me NOT to shave till November 15. I don't normally participate in ludicrous bets like these (let's get real here — me and facial hair? hah! facial hair is against EVERYTHING I stand for!!!!) but persistence pays so I had to give in to the boys who pooled their money. If I win, I'm gonna get the prize. If I shave before November 15, I'm gonna have to pony up some cash and pay these suckers whatever they contributed.
Now. This is what three and half weeks of no shaving looks like.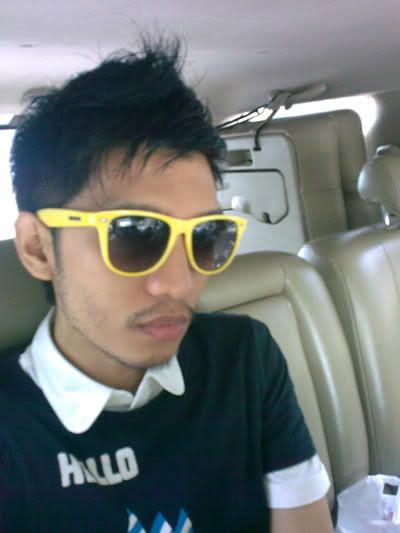 Nasty, I know. The wispiness is my body's way of telling me that a beard is not designed to be on my face. Click click click!