3:02 pm
BlackJack, PS Cafe Palais Renaissance Singapore
Oh what a busy, busy day.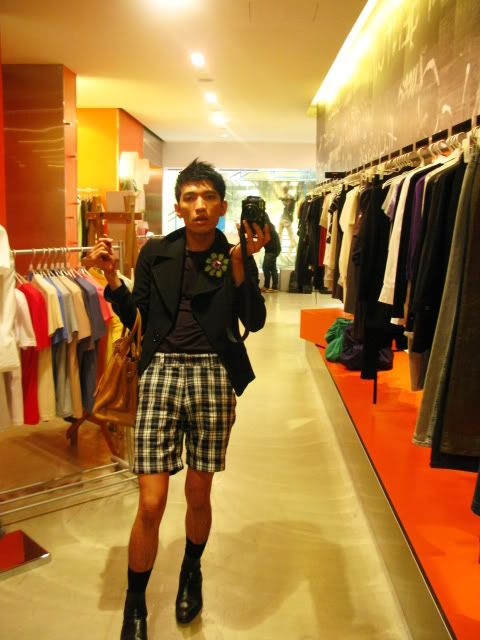 Click click click!
10:45 pm
Theseus Chan
It was great bumping into (and meeting, albeit very briefly) Theseus Chan. He's a very well-respected individual in Singapore.
9:06 pm
At Hermès Singapore
Here's what happened at the Hermès boutique at Orchard Road.
12:11 am
Ra-ra-ra Ruffles
I found this super cool shop called "Rusty Buttons" in Haji Lane earlier this afternoon. I love what they do to plain white t-shirts but more on that later. I got this cute white ruffled tee among other things.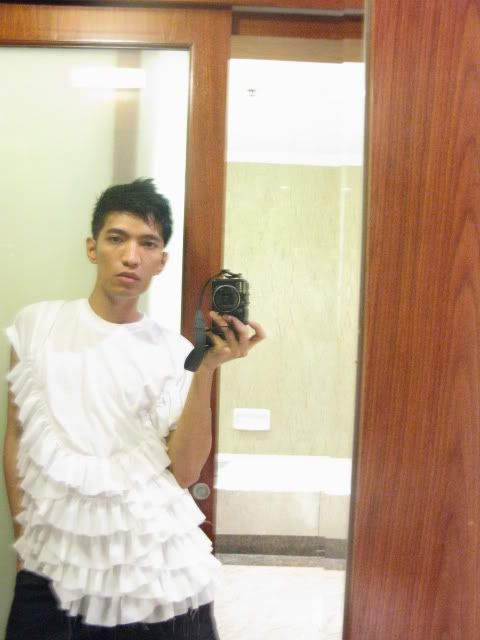 LET'S PLAY PICTIONARY! Click click click!
2:14 am
New Hair
Say bye bye to the bowl cut… Ignore my fug face though because it's 1:56AM and I've been up for 2 days in a row now…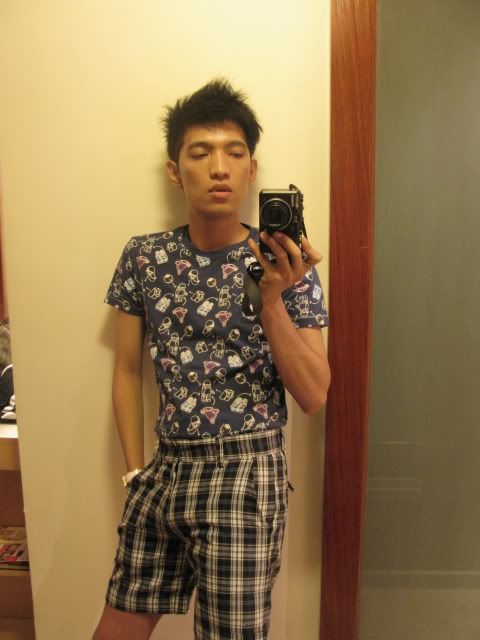 Click click click!
12:53 am
Action Salon, Singapore
I went to Action Salon at The Paragon for a quick haircut and trim. I took a couple of snap sAFTER shampooing while waiting for my super adorable and talented stylist Junie.
7:30 am
Waiting at the airport…
Here I am, again, all alone at the airport. It's 7:30AM and I got here an hour ago. I look like a mess cause I've been up ALL NIGHT!
See you in a few hours!
1:40 am
Marc by Marc Jacobs Metal Check Groovee Bag
I've been getting a few emails from people who wanted to know where one of my bags is from. I think it's because of the HK Style Book magazine that just came out a few days ago. Anyway, the bag is from Marc by Marc for Fall 2008.
It comes in two colours, gray or black, and it has a detachable strap.
It should be out now at all Marc by Marc Jacobs stores (I got mine in
Hong Kong/Landmark branch) or, you may also buy the bag online either
at eLuxury (who ships to the USA only) or Shopbop. I love Shopbop because they ship anywhere in the world. Now go!
*photo credit: everywhereweshoot, shopbop
7:13 pm
What are you lookin at?
Inappropriate behaviour.
2:17 pm
World of Featherettes
I visited WORLD New Zealand's secret atelier this morning. Look at what I found.