6:55 am
3:04 pm
Yesterday night belonged to Giorgio Armani. Actually, scratch that. October 24, as decreed by Mayor Bloomberg, is Giorgio Armani Day in New York City. I spent most part of my evening at his "One Night Only" event, featuring a retrospective of his Privé collections on a runway show and an exhibit called "Eccentrico". I'll share more photos on a separate blog post. Still gobsmacked how Mr. A's team transformed the massive SuperPiers into a really chic venue. No detail was spared, from the carpeting to the scent wafting in the air! Yesterday night was definitely a night to remember. Bravo!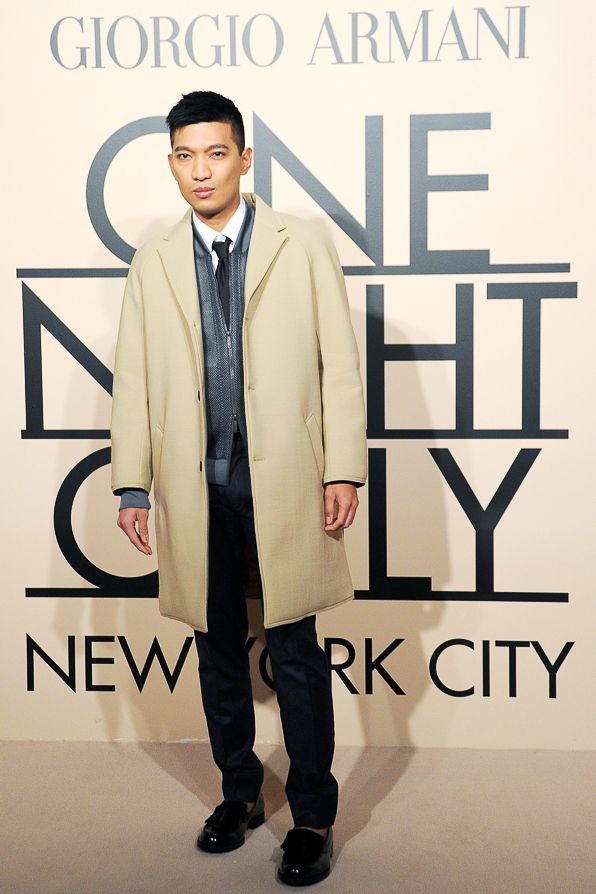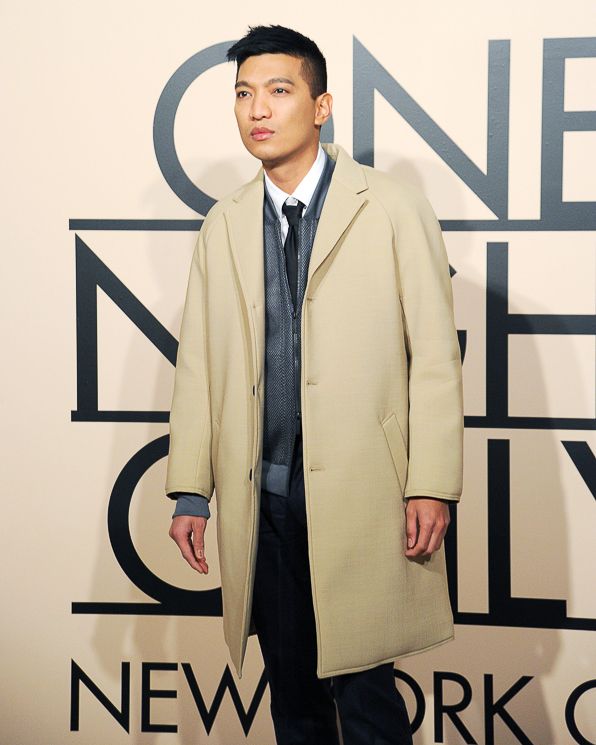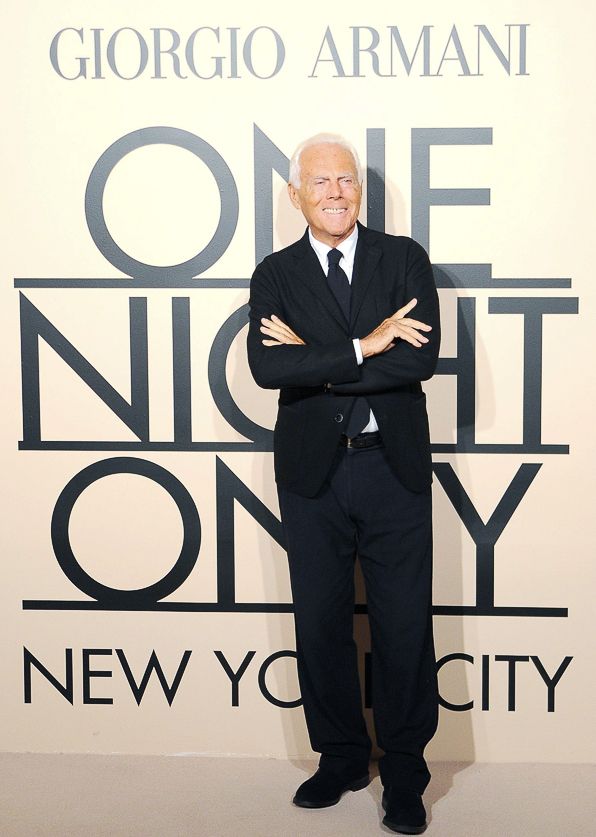 Photos of Roberta Armani, Hilary Swank, Stephen Dorff, Naomi Watts, Leonardo DiCaprio, Renee Zellweger, Coco Rocha, Erin O'Connor, Olivia Palermo, Giovanna Battaglia and Natalie Joos after the jump! Click click click!
11:27 pm
In preparation for this Thursday's major Giorgio Armani "One Night Only New York" festivities and the launch of "Eccentrico" exhibition, I went to the Armani Fifth Avenue flagship boutique to select an outfit for the event. As always, I love the attentive service at the store. I also went upstairs to Armani Ristorante, something I've never done before, for a little post-shopping aperitivo situation. LOVED the Armani Martini. Delicious.
To learn more about the upcoming Armani extravaganza in New York City, go to www.armani.com/LIVE.
Armani/Fifth Avenue Flagship
717 5th Avenue
(and 56th Street)
New York, NY
Phone: 1 (212) 339-5950
3:14 pm
Gisele. GISELE! The term "supermodel" does get thrown around loosely but IMO, Gisele Bundchen, aka "GB", aka "Number One", is the last supermodel in my books. I had the pleasure of working with the most beautiful woman in the world for two days last week and boy oh boy, this one is for the books.
As y'all know, I extended in Paris for a few days after fashion week. One day, I got an email from my beloved agent to go to a casting. Nine years of blogging and I've never gone to a casting before so naturally I was nervous. I'm no model. I didn't know what to expect! But, like a trooper, I showed up right on the dot, answered a few questions in front of a camera and within three minutes, done and done. A week later, I got called in to take part in a two-day shoot. I was on set for sixteen hours on the first day.
Trust me, I wish I could tell you all about it. I'm bound to keep my silence until it comes out. NEXT YEAR. For now, why don't you enjoy Gisele's supremacy and ferociousness, courtesy of this old Vogue Italia video…
Gisele is EVERYTHING!!!!!
3:32 am
My friends at Valentino recently sent me what I think is the ultimate must-have this season — the "My Own Code" bag. It's a lovely clutch with a foldover clutch and a handle. What makes the bag extra chic is the fact that you can have your initials stamped on the handle — available at select Valentino boutiques worldwide. I'm all about personalization. In this day and age of everyone can pretty much get anything, having something monogrammed with your initials is what makes it truly and only yours.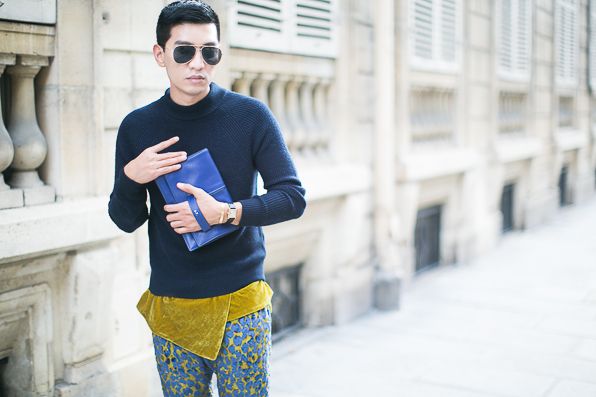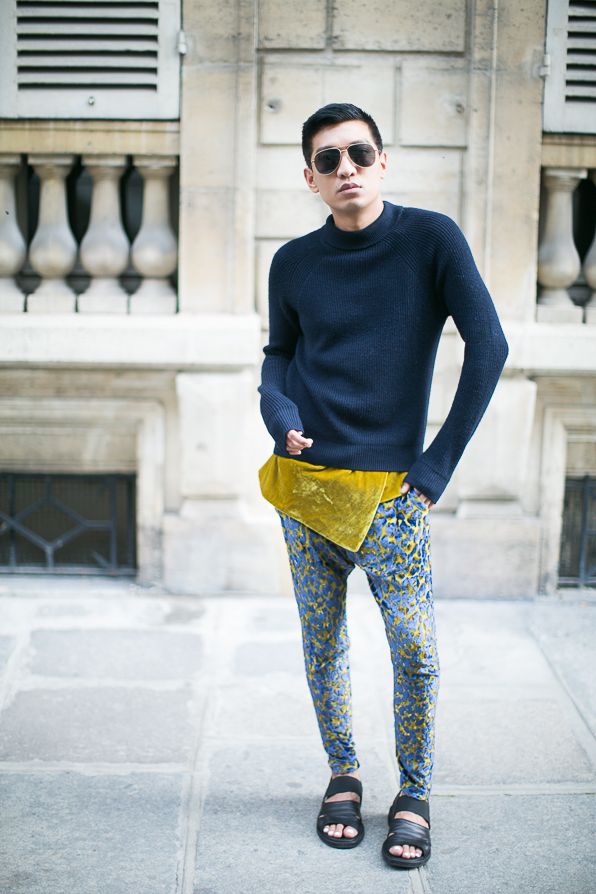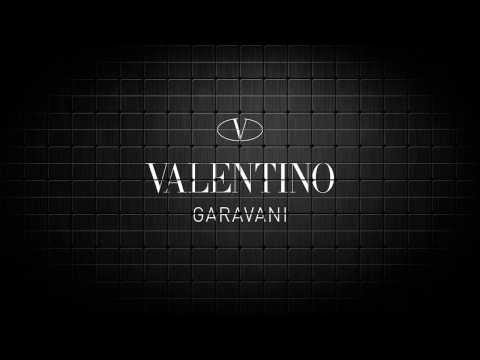 Sunglasses by Saint Laurent Paris, sweater by 3.1 Phillip Lim, trousers from Just Cavalli, sandals by Kris Van Assche, bag by Valentino, watch and bracelet by Cartier
7:22 pm
Bryan, what are you wearing? A suit! Says who? Calvin Klein! Cher Horowitz called, she wants her dress back!
Every once in a while, I get this nagging voice at the back of my head to dress appropriately for my age. Sometimes, when I look at my photos, I find it hard to believe the person I'm staring at owns his busyness multi-media company. When that happens, the first thing I do is wear a suit. I guess its the executive realness in me talking. I feel like a grown up whenever I'm all suited up! I don't know why. Anyway, Calvin Klein Collection sent me this suit a few months back and I resurrected it during Fashion Week in Milan. Am I a navy suit or a gray suit kind of guy? I can't really tell because I love both colours though I must say I'm obsessed with gray lately.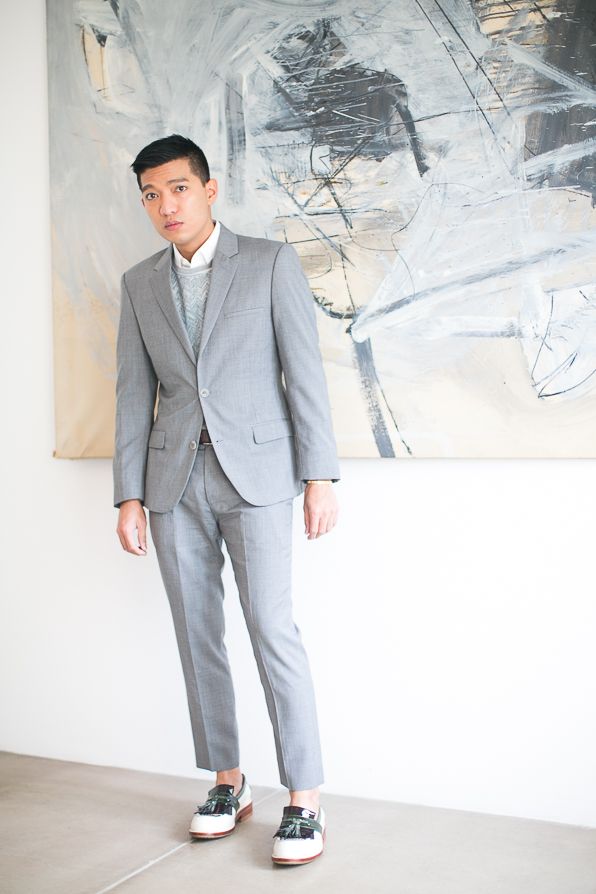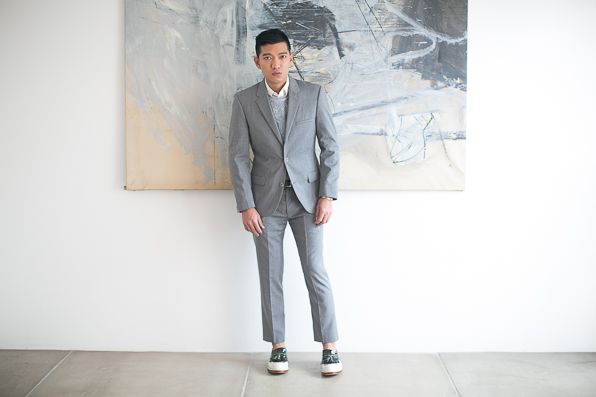 Gray jacket, trousers from Calvin Klein Collection, shoes by Cividini
1:18 pm
Many people on instagram have pointed out the obvious, how autumn is my season. They're absolutely correct. Autumn is, hands-down, my favourite time of the year. I already had a taste of it when I went to Stockholm a few weeks ago but now the cool, crisp temperatures are vastly spreading across the entire northern hemisphere. Mornings in Paris are absolutely perfect. Why can't it be autumn all year-long? It's cool enough to wear a nice, thick sweater but not cold enough to ditch my favourite leather booty shorts. I wore look number 22 from Kim Jones' fall 2013 Louis Vuitton menswear collection (obsessed wih his collaboration with the Chapman Brothers) to Marc Jacobs' final show (spring 2014) for Louis Vuitton.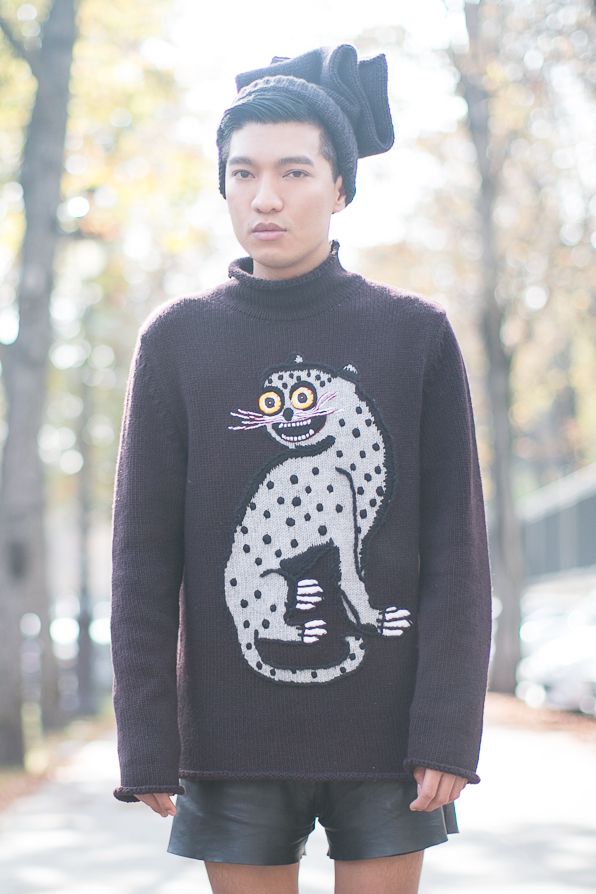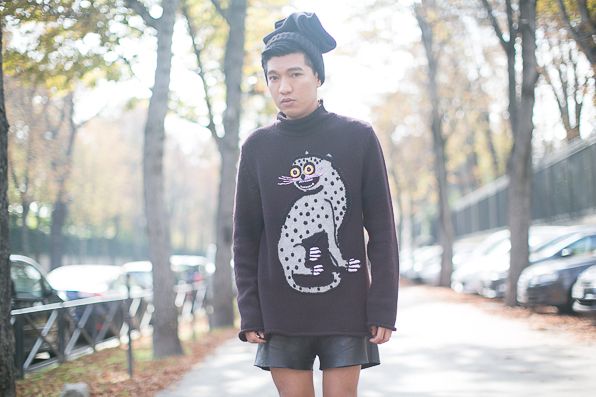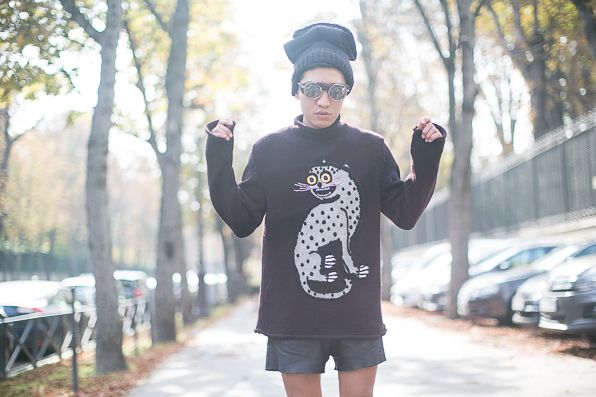 Hat, sunglasses, sweater, all by Louis Vuitton
6:28 am
Eight days in Milan, three days in Paris, thirty six hours in Los Angeles and back to Paris. I took a quick detour to Los Angeles in the middle of the Paris collections to attend this year's Teen Vogue Young Hollywood event as a guest of Emporio Armani. It's the annual affair celebrating Teen Vogue's October "Young Hollywood" issue, not to mention the ultimate event to interact with Hollywood's rising young stars. I have two words: COLTON HAYNES! Obsessed!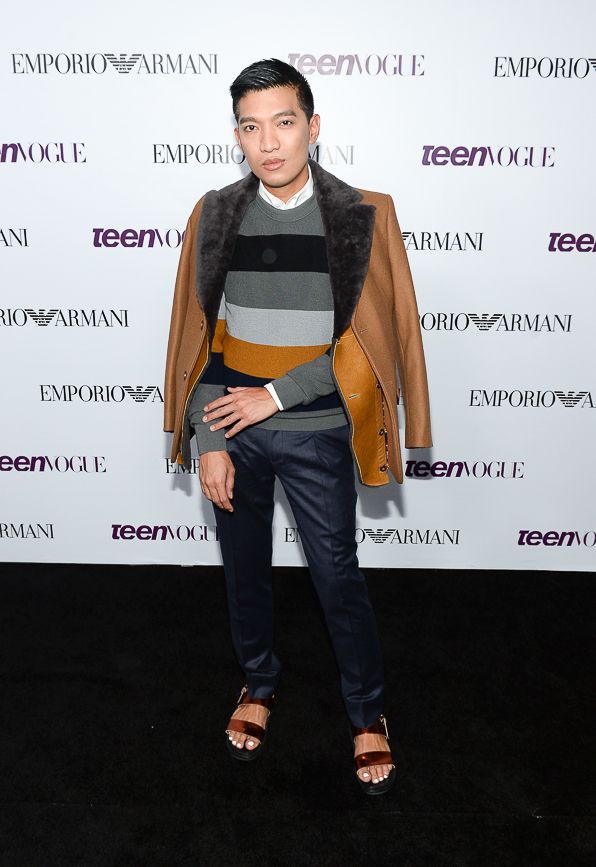 On me: Shirt, sweater, jacket and trousers all by Emporio Armani.
Click click click for more photos!
6:20 pm
I know, I know. I'm a bit late in the game. I initially had doubts buying these Balenciaga cut-out boots at Barney's. They first released these boots (for women) centuries ago but when I saw them on the men's section for the first time during New York Fashion Week, I knew I had to get them. It's a no-brainer purchase.
Are you excited for fall? I am! I've decided to stock up on outerwear this season. I bought this Acne Studios coat (dubbed the "Era") on my trip to Stockholm last month. I know I'm gonna get major mileage out of this piece. Outerwear (ie. jackets and coats) is the most crucial thing one needs in the upcoming cool months. If you are a keen observer of my personal style, you'll know that I'm a coat person vs a jacket person. There's something comforting about wearing a nice, big coat. I like how it envelopes you and sometimes, the simplest, frills-free coat can be the chicest thing in the world.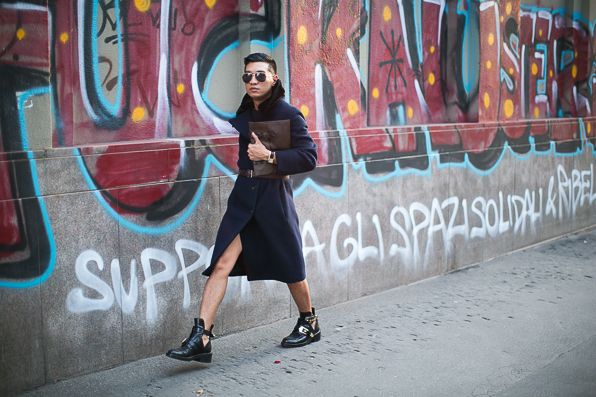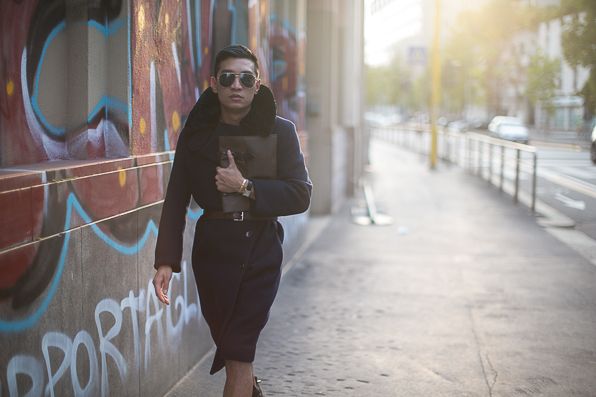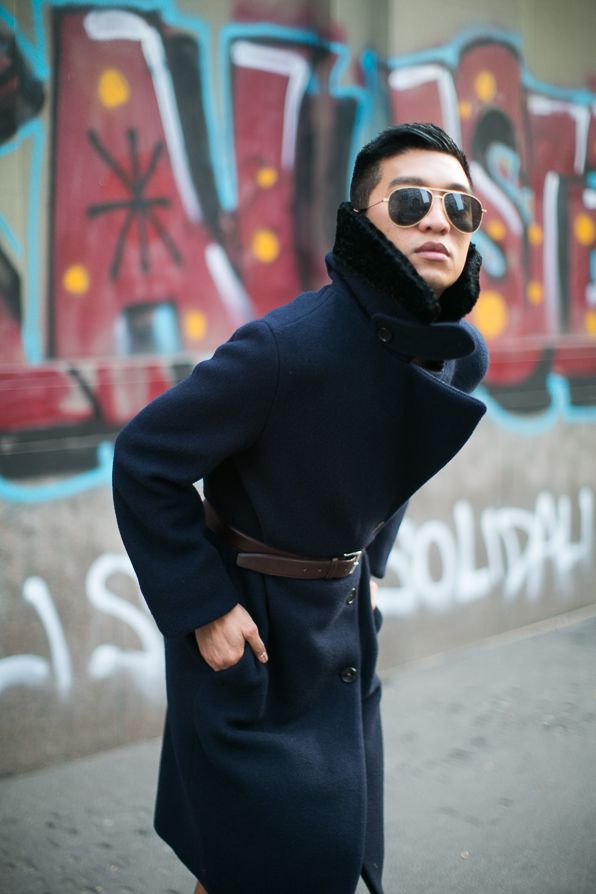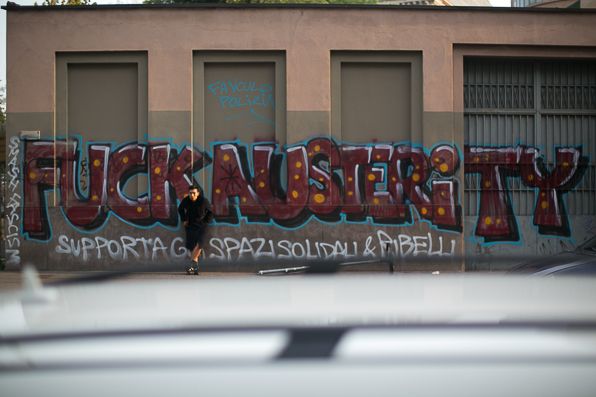 Sunglasses by Saint Laurent, "Era" coat by Acne Studios (click HERE), belt by J Crew, bag by Missoni, shoes by Balenciaga (click HERE)
Photos via Jamie Mann
4:17 pm
It's been quite awhile since I last obsessed over a designer collaboration. I must say Junya Watanabe Comme des Garcons' capsule collection for Loewe is nothing but spectacular. I love the rendition on Loewe's iconic Amazona bag and of course, the jeans — a delightful melange of leather, denim, suede, and different textures and fabrics.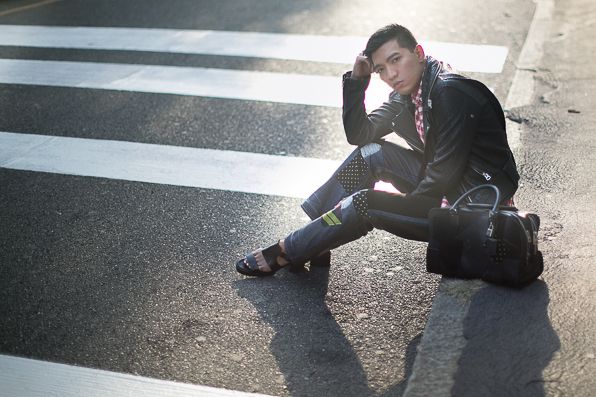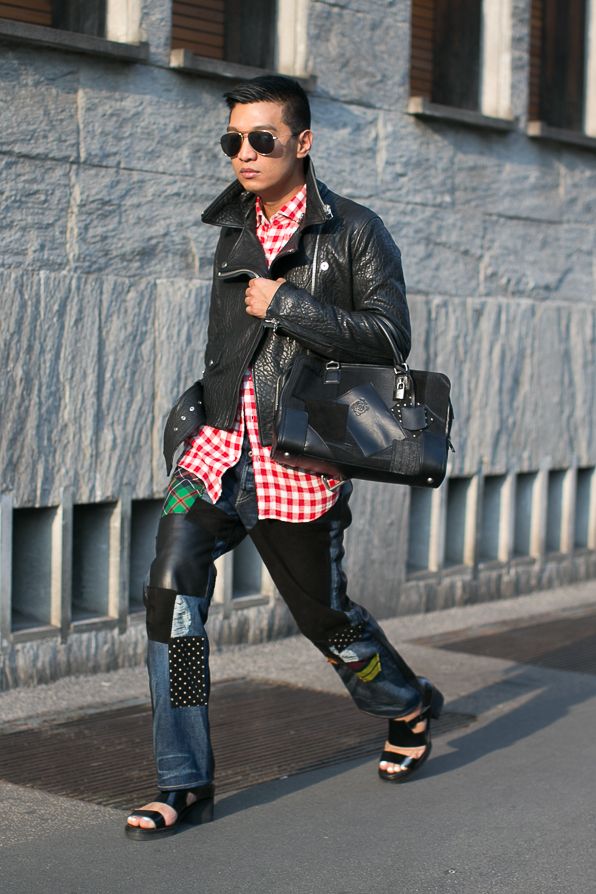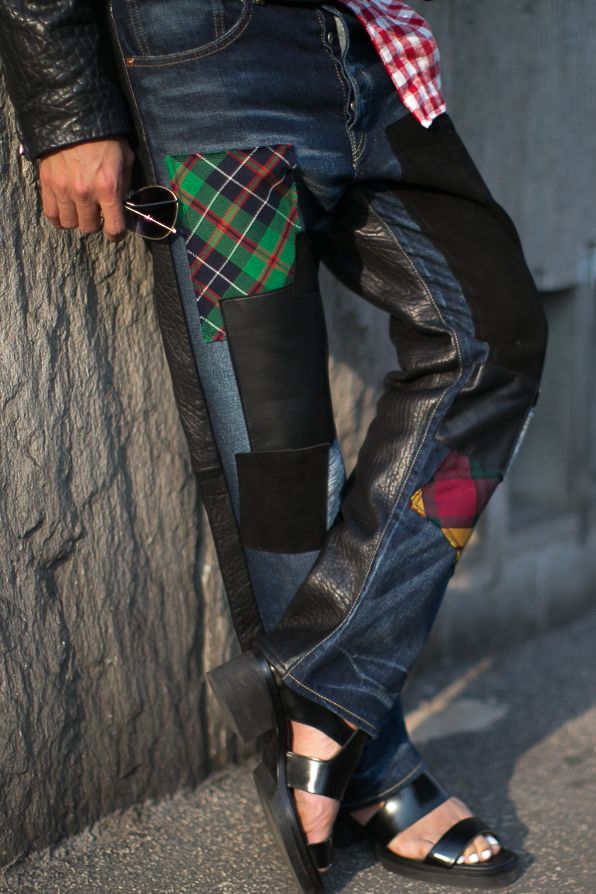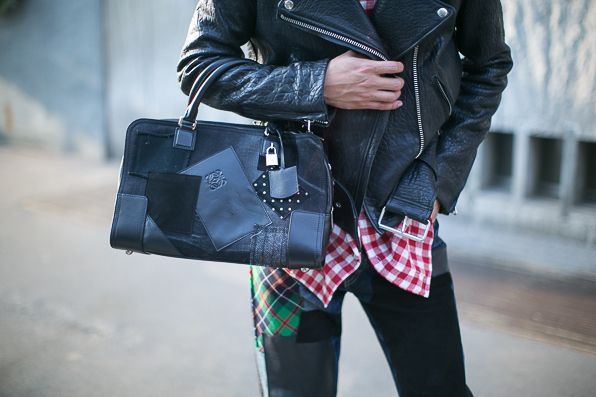 Click HERE to shop the collection.
Sunglasses by Saint Laurent, jacket by Acne Studios, shirt by Missoni, jeans by Loewe x Junya Watanabe, bag by Loewe x Junya Watanabe, sandals by COS
Photos via Jamie Mann