6:00 pm
7:02 am
I'm not usually a big fan of coloured sunglasses. I like my sunnies how I like my coffee — strong and black. After the recent demise of my Celine and Yves Saint Laurent, I bought this cheeky pair at the Fendi store in Venice a couple of weeks ago.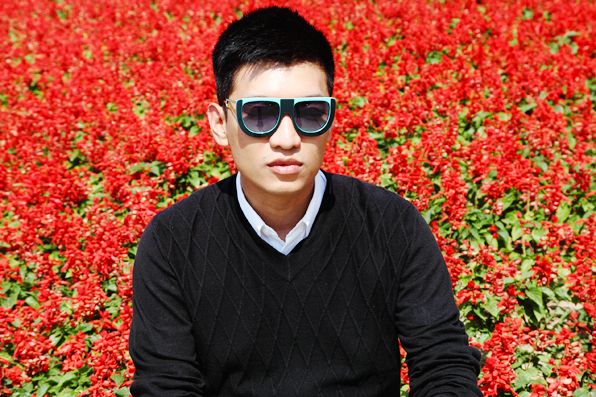 Shirt and sweater by Boss Black, sunglasses by Fendi
8:25 pm
Here are some snippets from my recent trip to the Art District here in Beijing. Don't forget to reach out for your 3D glasses. I've been told that Hugo Boss sent around 70,000 pairs around the world in three weeks!
Click HERE to watch other episodes from Miss Hugo Boss' Beijing 3D video diary.
2:00 am
One of Australia's top morning shows, Sunrise, interviewed me during Fashion Week in Sydney.
4:12 pm
Everything in this world has a shelf life.
The idea of me pecking away at the keyboard at three in the morning, sharing images of my tiresome self to internet folk when I hit my mid-thirties is cringe-worthy. God forbid I turn into one of them geriatrics desperately clinging to their fading youth, forcing themselves to keep up with the times.
No, seriously.
My biggest fear is to end up being that miserable, unhappy, bitter old queen who, at first glance, seem to have it all. No one knows that every night, he takes his mixture of two foundations, Maybelline and Nars, off, unveiling his face, his scars, his multiple nose jobs, botox, stitches and collagen… all in front of the mirror. He wraps his hair in a towel while he sings to "Stars are Blind" and thinks of what he's gonna wear the next day — which Pologeorgis fur matches his gray, wide-leg Akris trousers, what haute joaillerie to wear with the latest Prada.
I don't want that.
I always tell myself to simply go with the natural ebb and flow of things in order for me to have a felicitous life.
Thing is, I'm not one who likes to leave everything to good ol' fate and destiny. I've said it many times over and over — I believe in creating opportunities for myself rather than waiting for opportunities to land on my lap. Dreams remain dreams if you don't act upon them.
The universe, so far, has been incredibly generous to me. I think I've reached a certain point where I have most of what I want in life — a supportive family, a loving partner and a very loyal set of friends and business colleagues who unconditionally stand by me through thick and thin, warts and all. I have traveled the world and back. Times twenty. I'm also in a position where I can finally give back and I do. OK FINE, I don't have enough expensive clothes but then again you can never have enough expensive clothes, furs, jewwwwwry and leather goods but in all seriousness, overall, I'm a happy camper.
AND NOW WHAT?
The problem is, I have so much energy, drive and ambition. I always have this never-ending desire to experience new things, to do more, to do better.
I feel like I need to do something really remarkable.
Every time I look at very successful people in the news, I always, always feel inferior because I haven't achieved anything significant in this world.
So how and where do we go from here? I'm always up for a good challenge.
Answers on a postcard…
Photo via Sonny Vandevelde
6:07 am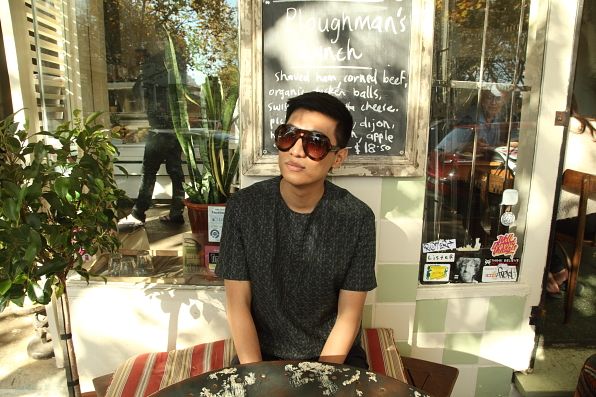 1) The food is very good. It's all about fresh produce and glorious, fresh seafood. I had oysters five days out of ten that I was there. The oysters at Otto were the best. They were served with salmon roe on top, amongst other things. You also have to go to Golden Century, the Chinese restaurant that's open round the clock. It's an institution.
2) Even though you're in a big city, you're always surrounded with nature. You'll see heaps of trees, parks, gardens, etc. Oh and birds. There are birds everywhere! It's all about the birds. I made friends with a group of seagulls near the Opera House.
3) It's a very health-conscious city. There are tons of people running, jogging all over the place. In between the shows (on a weekday afternoon), Rumi and I saw at least three dozen guys collectively doing ab crunches and situps in the park.
4) Everything you need is right under your nose. It's very convenient city to get around. Cabs are plentiful (you can hail them on the street like New York, unlike in Europe) and all the places you need to go is within a 5-20 minute cab ride.
5) The beach is a stone's throw away. Bondi beach is super beautiful!
6) Speaking of Bondi beach, Bondi Icebergs is one of my favourite places in town. Be sure to visit in the afternoon and have a very late lunch followed by cocktails during sunset. The view is spectacular.
7) People are super friendly and helpful. Sydneysiders are very curious, very chatty and very smiley. They're kinda like good looking, healthier, all-natural versions of British people in Los Angeles.
8) Sydney feels very safe. There aren't many cities in the world where I feel safe (I got mugged in Paris twice for instance) but Sydney seems to be safe enough. Maybe because there are tons of Asians (there are areas of Sydney where I feel like I'm in Singapore or Hongkong)??? I mean, Asians, in general, are mostly peaceful people…
9) You have a take a sunset cruise along Sydney Harbour aboard someone's yacht. It's magnificent.
10) There are tons of hot guys. I kid you not!!! Lord have mercy on me. Several blogger colleagues could not stop staring at hot guys left and right. Just look — don't talk or touch!
7:51 pm
11:38 am
Hey ladies — I'm thrilled to be back in Sydney! It's been four years since my last visit. I'm back in town for this year's Mercedes-Benz Fashion Week Australia as a guest of Destination NSW. The New South Wales Government launched an exciting initiative yesterday afternoon where they picked Australian fashion designers Camilla Franks, Camilla Freeman-Topper, Dion Lee, Rachel Gilbert and shoe designer Terry Biviano, to act as Fashion Ambassadors to show guests, like myself and my friends, Rumi Neely, Candice Lake amongst others, their version of Sydney — where they work, shop, eat, drink and play. I was paired with the lovely Camilla Franks; her work is known for her stunning use of colour and prints.
I look forward to seeing you all over the next few days. I can't wait to make new memories in Sydney!
11:31 pm
Replay Jeans debuted their 'Laserblast' collection during Salone del Mobile in Milan last week. Laserblasting is an eco-friendly and safe method of creating distressed denim; a great alternative to the old, not to mention dangerous, way of sandblasting jeans. I went to the launch at Replay's flagship store at Corso Vittorio Emanuele.
Click click click for more photos!
CONTINUE READING
4:21 pm
If there's one thing you must get this season, why not consider a strong, printed trouser? I'm a sucker for printed pants. I love how I can pair them off with anything! I haven't worn my Dolce & Gabbana spring/summer aubergine trousers since fashion month and now that I'm back in Italy, why not wear it again? The cheeky aubergine print warranted quite a number of stares; a young Italian boy, probably not older than ten, screamed 'bello!' at my direction. I don't know whether I should be flattered or what.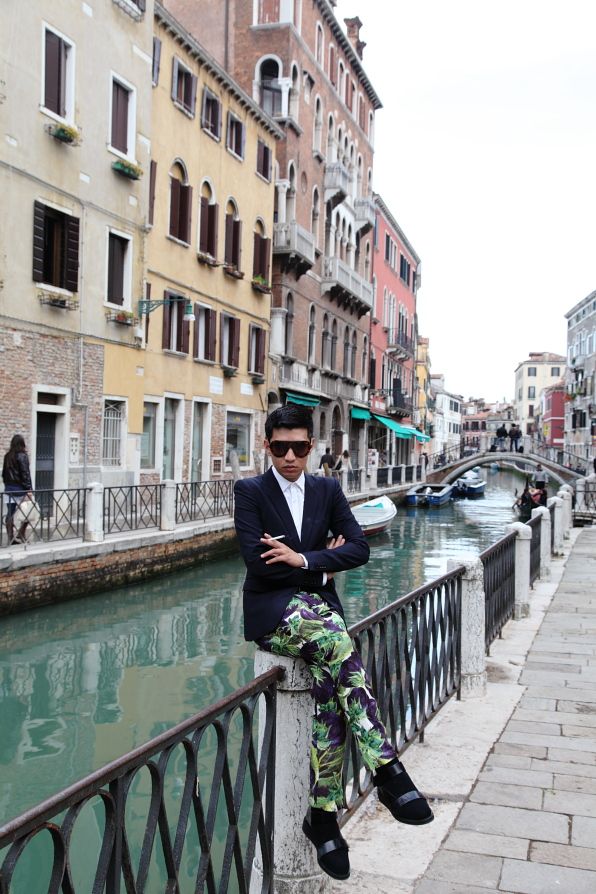 Click click click for more photos!
CONTINUE READING